On February 25, the member organization of the Kosovo Women's Network (KWN), Centar Manjinske Zajednice (Albanian: Minority Community Center), presented the report on the quality of the electoral process in the municipalities of Gracanica, Fushë Kosovë, Prishtina and Rahovec, within the initiative "I have the right to be informed!", supported by KWN's Kosovo Women's Fund (KWF).
During this activity, it was discussed about the project, online media reports on the local elections of 2021, as well as the overall assessment of the day of these elections.
The report, which was compiled during the period 16 September – 16 December 2021, is a continuation of the effort to raise awareness of officials about the state of the media in Kosovo, and analyzes the data collected from election day to contribute to increasing transparency. Moreover, accountability of institutions during the electoral process. The media analyzed in this report include; RTK Live, Radio KIM and Radio Gracanica.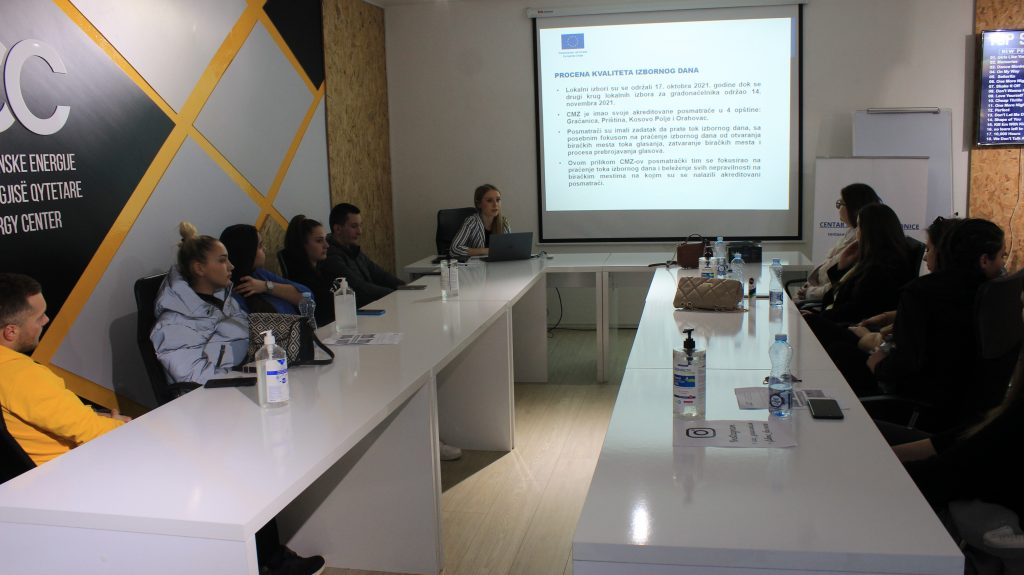 The CMZ had engaged accredited observers in these four municipalities, who closely monitored the process from the opening of the polling stations to the counting process in order to record all irregularities at the polling stations where they were present.
During the presentation of the report, the participants, including young people, discussed their views on the electoral process and opportunities for improvement. They stressed that these media did not provide them with enough information on how to vote, and stressed the need for the media to have more freedom.
This CMZ activity is one of many activities supported by the 15th round of KWF, thanks to the financial support received from the European Union (EU) Office in Kosovo, through the KWN initiative "Strengthening Women's Participation in Politics".