Organization for local reforms "Euloc" organized a roundtable on 18 June in Viti, in order to present the findings and recommendations from the the project "Gender budgeting policies and practices at the municipal level".
Participants in the discussion panel were municipal officials, as well as representatives from NGO Euloc, Florim Brahimi, Executive Director of EULOC, Latife Neziri, Project Trainer, and Melihate Osmani, Manager at EULOC.
The results from the research were presented by Florim Brahimi where he showed graphics and corresponding percentages from the survey conducted in 11 villages of the Municipality of Viti.
"Based on the meetings with various groups, it has been recommended that more women and young people should be more involved in municipal committees so that their voices can be heard." said Brahimi.
The project coordinator, Melihate Osmani, added that in the framework of this research, during the period of November 2019 to January 2020, volunteers interviewed 200 random respondents (women and men) from small villages in the Municipality of Viti, such as: Viti, Smirë, Pozheran , Drobesh, Beguncë , Fshati Ri , Kabash , Vërban , Skifteraj, Tërpezë, Bincë.
"This survey research focused on gender equality, gender representation and economic empowerment of women, and the obtained results show that the citizens of the Municipality of Viti do not have much knowledge in these areas. Therefore, we as an organization need to continue this project to have more gender involvement in the future." said Osmani.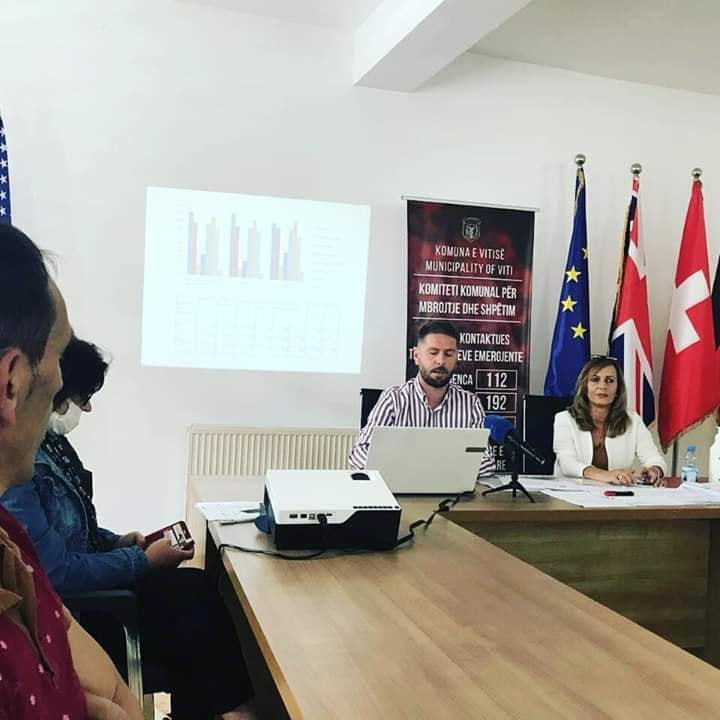 The findings of this project, as well as the recommendations obtained from the trainings, can be found in the report of the Organization for local reforms "Euloc".
This initiative is supported by the Kosovo Women's Fund (KWF) and funded by the European Union (EU) Office in Kosovo.
In addition to the EULOC organization, there are 17 other member organizations benefiting from the 13th round of the KWF. You can read the full list HERE.