Kosovo Women's Network (KWN) participated in the workshop organized on 15 May by Initiative for Justice and Equality (INJECT) on advocacy for the implementation of Family Law, within the initiative "My work, my property".
This workshop was held together with representatives of non-governmental organizations and civil society activists, which gave a joint contribution to the discussion and conveyed their readiness to further advocate to relevant institutions for the Family Law implementation.
Luljeta Aliu, Executive Director of INJECT expressed appreciation for the participants, with whom jointly identified the important allies and actors who will assist in successful advocacy.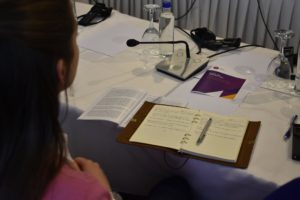 In this regard, she also highlighted the significance of the organizations' support working to advance girls' and women's rights.
"Your help is extremely necessary, considering that many civil society organizations have come a long way and have a deep knowledge on the advocacy process. In this matter, women's organization, and especially Kosovo Women's Network make for our greatest allies", said Aliu.
This was the first meeting of this group, called for the purpose of establishing a coalition for cooperation in addressing the issue of institutional accountability regarding the lack of implementation of the Family Law as well as other applicable provisions regulating women's rights.
READ ALSO: The New Family Law is cherished.