On July 19, the Executive Director of the Kosovo Women's Network (KWN), Igballe Rogova, met with KWN members from the Municipality of Gjakova.
At this meeting, the work done so far on the promotion of gender equality in Kosovo, as well as the demands and challenges of women in this municipality were discussed.
Among the main requests/concerns raised by members of this municipality are:
Exclusion of women's rights organizations from COVID-19 pandemic emergency recovery packages/funds;
Needs of members from Gjakova for institutional support;
The need for relief of the operating costs burden (rent, administrative costs, costs of banking services, costs of electricity, water, waste, etc.
Also, an important part of the meeting was the exchange of ideas on creating and respecting KWN membership regulations.
Recalling the close connection that KWN has with its members in strengthening the feminist movement in Kosovo, such meetings will continue. These meetings help in the efficiency of future cooperation, as well as the close recognition of the needs of women and girls throughout Kosovo.
This meeting was supported by the Austrian Development Agency (ADA) and the Swedish International Development Cooperation Agency (Sida), as part of the initiative for the further advancement of women's rights in Kosovo.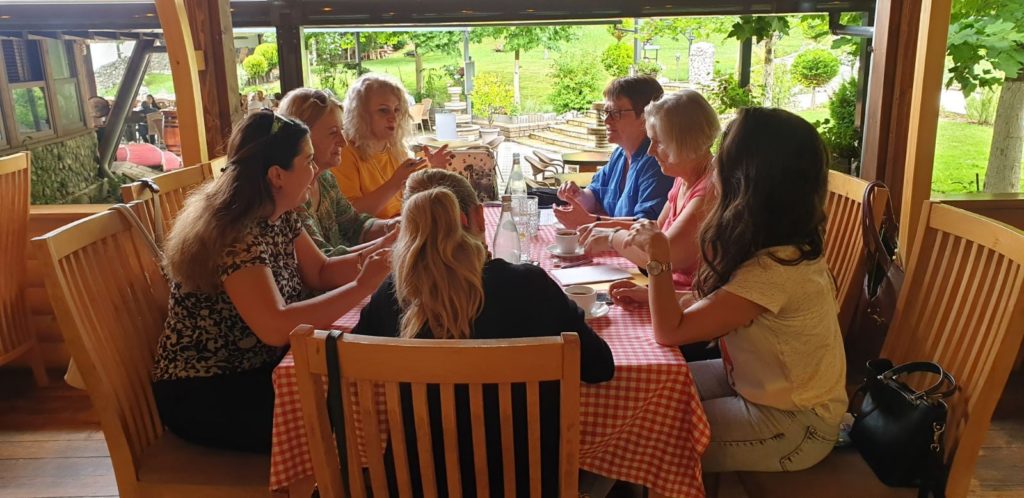 This cooperation will contribute to the implementation of the KWN Strategy 2019-2022, and thus progress towards fulfilling KWN's vision for a Kosovo where women and men are equal and have equal opportunities in education, employment, political participation, health care, and a life without violence.
Read more about this initiative HERE.