On Tuesday, April 4, a delegation from the Office of Save the Children in Kosovo, consisting of Durim Gashi, Project Manager, Tringa Lajçi, Coordinator of the Child Protection Program, and Ardonita Hyseni, Coordinator for MEAL visited Kosovo Women's Network.
During the meeting with the Director of Program and the Lead Researcher at KWN, Nicole Farnsworth, the Program Manager for Addressing Gender-Based Violence, Adelina Berisha, and the Officer of the Program for Women's Economic Empowerment and Gender Responsive Budgeting, Adelina Tërshani, they discussed the new strategy of the Network, education, the need for Gender-Responsive Budgeting, as well as the Gender-Based Violence Addressing Program.
During this coordination meeting between Save the Children and KWN, possibilities of cooperation in the future were discussed in order to further advance the rights of girls and women in Kosovo.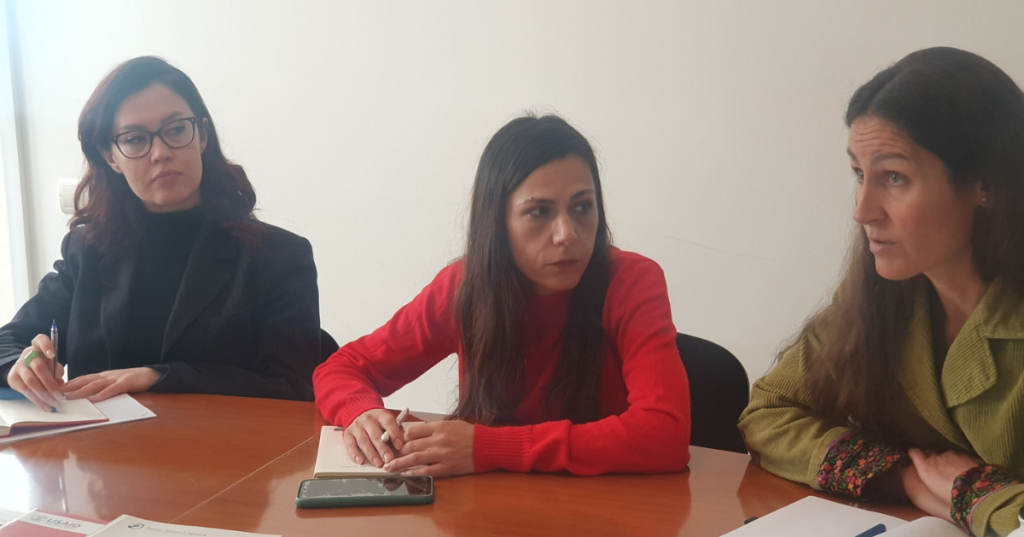 KWN constantly works towards achieving its vision for Kosovo where women and men are equal and have equal opportunities in education, employment, participation in politics, health, and live a life without violence.
KWN achieves its vision through its mission to support, protect and promote the rights and interests of women and girls throughout Kosovo, regardless of their political affiliation, religion, ethnicity, age, level of education, sexual orientation, and ability.