"Kosovo stands in solidarity with the Ukrainian people", "Feminists against the war", "We sympathize with the women of Ukraine", and "Peace for Ukraine" were some of the calls heard during the march in support and solidarity with Ukraine on March 7. in Prishtina.
Citizens, activists and representatives of institutions together raised their voices against the Russian aggression against Ukraine that began on February 24 this year.
The Kosovo Women's Network (KWN) joined this initiative of the Forum for Civic Initiatives (FIQ) and BIRN, once again applauding calls against the war.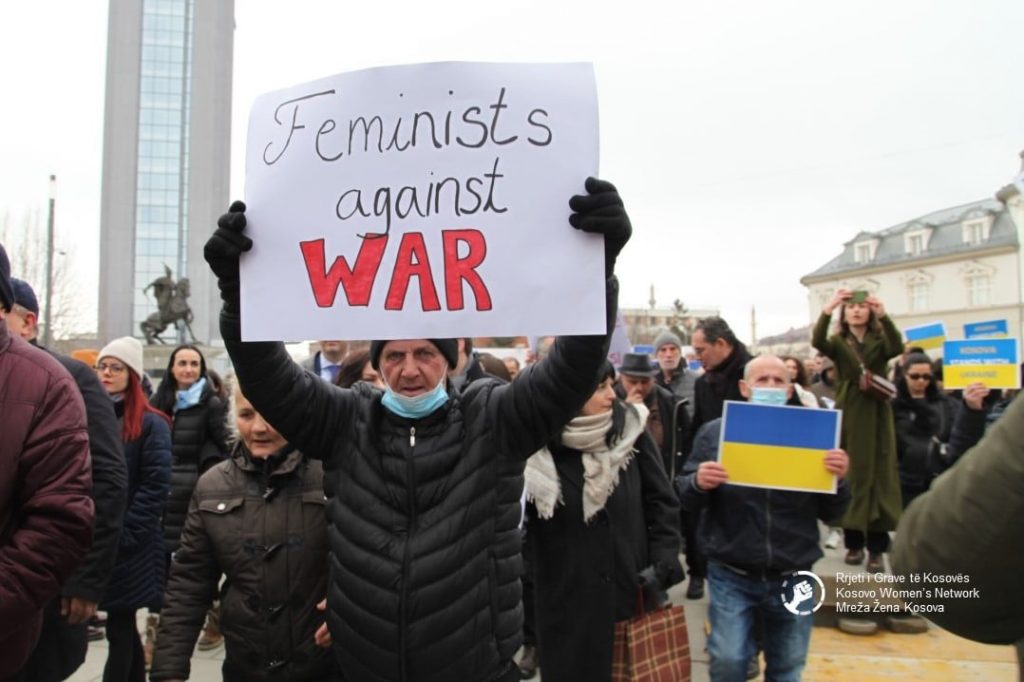 "We are here today through a symbolic civic gesture to express the support and solidarity of Kosovo in the human, institutional and non-governmental organizations with the people of Ukraine. We are here to define our position with Western values, in very difficult moments that it is going through as a result of the occupation and aggression of the Russian Federation ", said in her speech Dajana Berisha, Executive Director, FIQ.
HERE you can read the full letter in solidarity with Ukraine, which also lists the names of all the organizations supporting this action.