During September, in Shkabaj and Busi, the Association of Retired Women "Vita-Jeta" in the framework of their initiative "Diabetes in the Elderly", held lectures with women over the age of 35 to inform them about the prevention, symptoms and development of diabetes.
Dr. Valbona Bajraktari, a specialist in diabetes pathology, informed the participants that with good diet and moderate excercise, many complications from this disease can be prevented.
"According to recent studies, diabetes is a risk factor for, and contributes to, the severity and mortality of patients with COVID-19. Therefore, it is very important to prevent and properly treat diabetic patients affected by the COVID-19 virus", she said.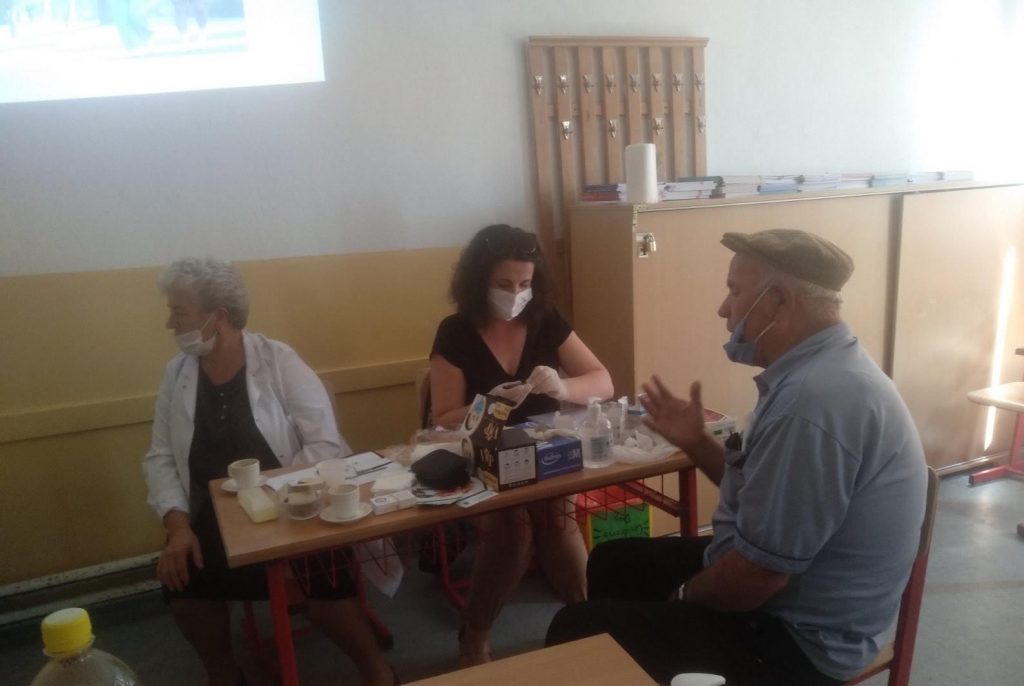 At the end of this lecture, Dr. Bajraktari also measured the glucometer sugar and cholesterol fat of the participants.
In order not to endanger the participants, this meeting was organized according to the recommendations of The National Institute of Public Health of Kosovars, respecting social distancing measures of staying over 1.5 meters away from other participants and requiring everyone in attendance to wear protective masks.
This member organization of the Kosovo Women's Network (KWN) will continue with similar activities in the village of Barileve.
This initiative is supported by the Kosovo Women's Fund (KWF), funded by the Austrian Development Agency (ADA) and co-financed by UNWomen.