Bosnian, Albanian and Gorani women from Prevalla and the surrounding villages such as Mushnikova, Gornosella, Recani, Grnqare and Lubinje had the opportunity to be trained on economic empowerment and capacity building.
Organization "Rikotta" and Women's Center "ATO", member organisation of the Kosovo Women's Network (KWN), organized 12 advocacy trainings during the 11 months of their initiative "Economic empowerment and capacity building of women in Prevalla and surrounding villages".
Thanks to these meetings, 150 women were informed about future employment opportunities, and 90 women were trained on various topics such as advocacy and the methods of advocating to the relevant institutions. 10 of the women participating in the trainings were employed through the Employment Office.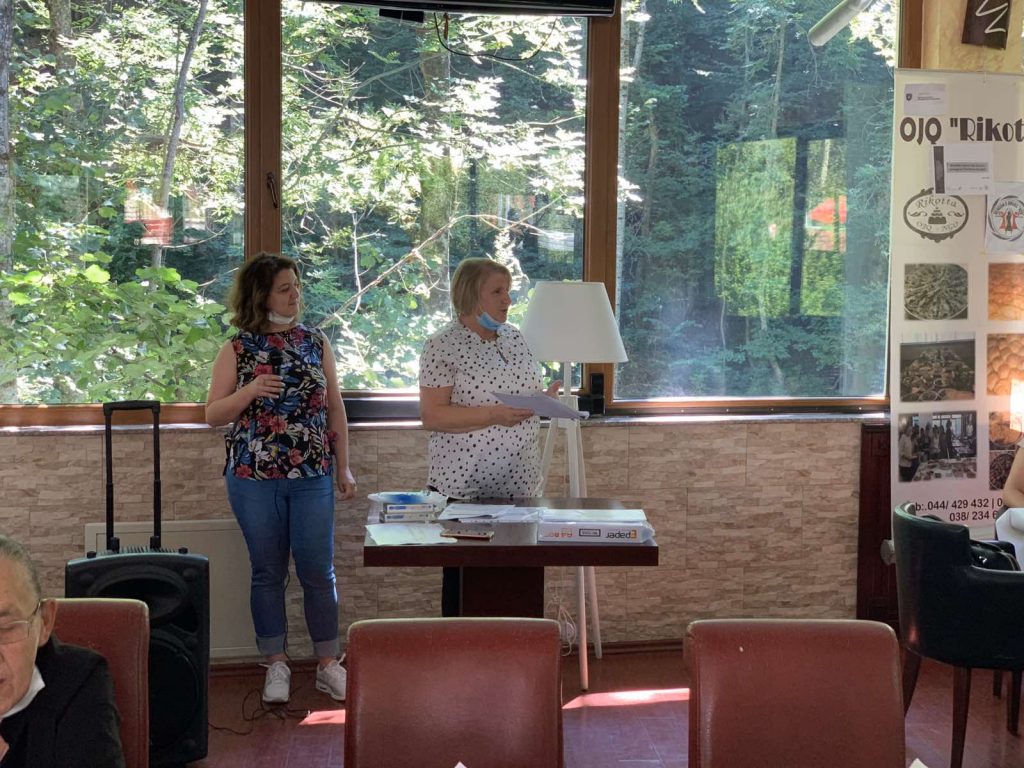 On August 22, Rikotta and "ATO" held a meeting on pandemic conditions with 30 Bosnian and Gorani women from Prevalla and surrounding villages.During this meeting the lecturer, Fikrije Ferizi, expressed that such initiatives are imperative for this region.
"While a large number of the population suffers from unemployment and a lack of professional development, women, especially those living in rural areas, are most affected by these factors." said Ferizi.
In addition to the beneficiaries of the project, officials from the Employment Office in the Municipality of Prizren and a representative of the Directorate of Economy, Agriculture, Forestry and Rural Development were also present and announced opportunities for employment for these women in their projects.
"Apart from living in difficult conditions, the women of this region also experience isolation and marginalization from their families and society overall," added the project coordinator and Director of Organization "Rikotta", Pranvera Hajzeri-Bullaku.
This initiative and these meetings were supported by the Kosovo Women's Fund (KWF) and funded by the Austrian Development Agency (ADA).