Today in Pristina for the first time the April 14th, the Day of Survivors of Sexual Violence, has been marked, in solidarity with approximately 20,000 people who are estimated to have been victims of sexual violence during the war 24 years ago.
The Kosovo Women's Network (KWN) joined the march organized by the Kosovo Center for the Rehabilitation of Torture Survivors (QKRMT), a KWN member organization, and member organizations of the platform "Behu Zëri Im," in cooperation with the Office of the President of the Republic of Kosovo.
April 14 coincides with the infamous date in 1999 when Vasfije Kraniqi, then 16 years old, was kidnapped by a Serbian policeman and taken to the village of Babimost, where she was sexually assaulted.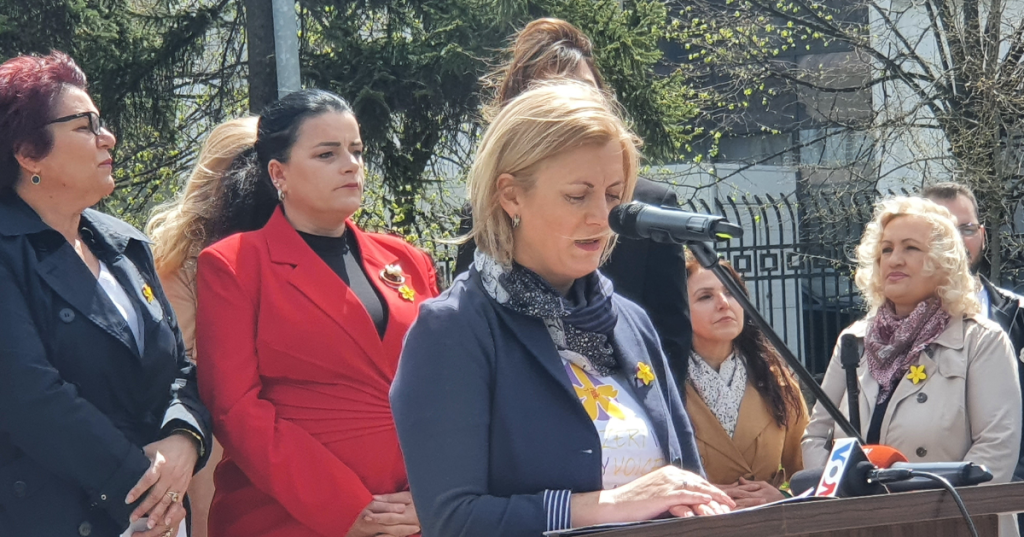 The director of QKRMT, Feride Rushiti, says that initiatives were started in 2019 to turn this date into a Memorial Day.
"Exactly on April 14, 2019, together with Vasfije, on the day and place where 20 years ago she had experienced the most terrible story of her life, we raised our voices for more family, social, and institutional support for all survivors of war sexual violence. From there came our strong voice that the terrible war crimes are an inseparable part of our collective memory and historical narrative about the painful past," she said.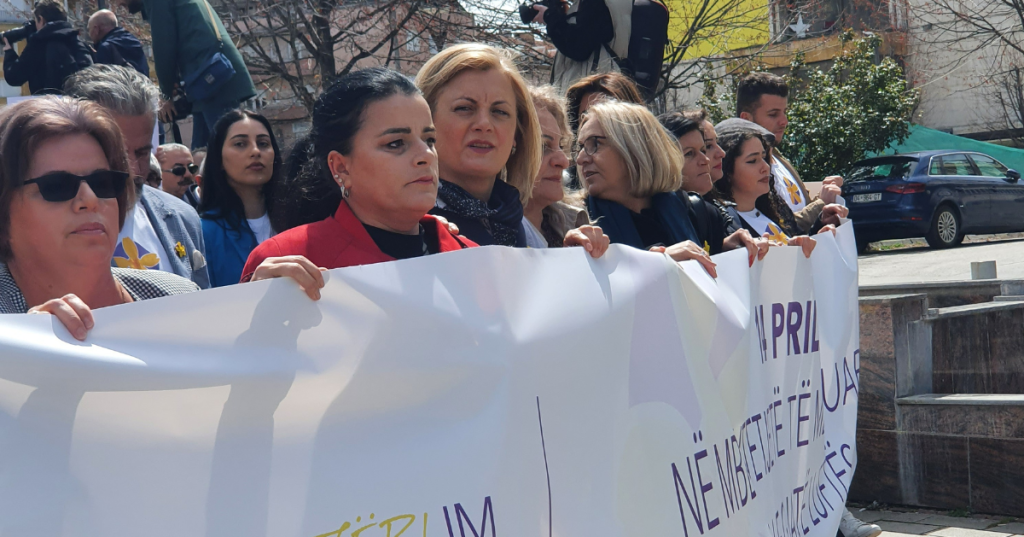 The former member of the Assembly of Kosovo, Vasfije Krasniqi, expressed her gratitude for the announcement of April 14 as a day of solidarity with the victims of sexual violence.
"I want to mark this day with strength and courage, to give strength to the victims," she said.
The Minister of Justice, Albulena Haxhiu, said that the victims' status should be recognized, and stigmatization should be fought.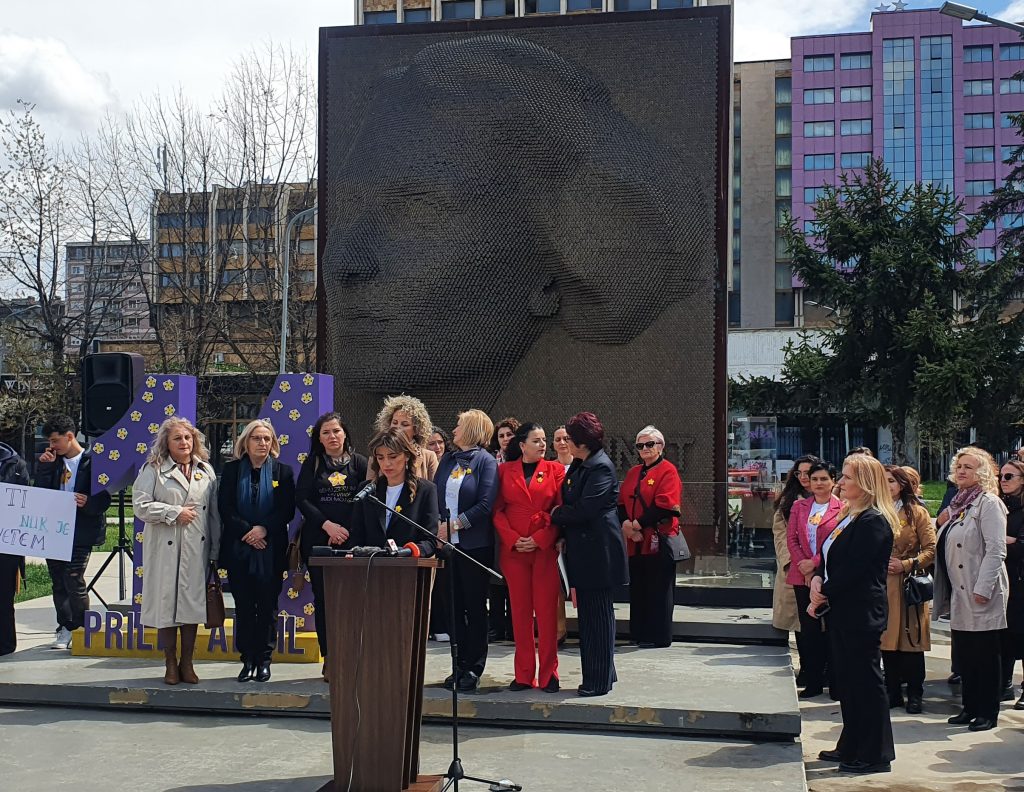 "We must not allow these crimes to be forgotten or silenced! We must fight the stigma and support the victims of sexual violence during the war! It is our responsibility to ensure that their voices are heard and that their stories are never forgotten," she said.
Speaking on behalf of the Presidency of Kosovo, the adviser to the president, Donika Kadaj Bujupi, said that recognizing the status of the victims and supporting them is a prerequisite for peace.
"Survivors of violence must be at the center of our society's healing process," she said.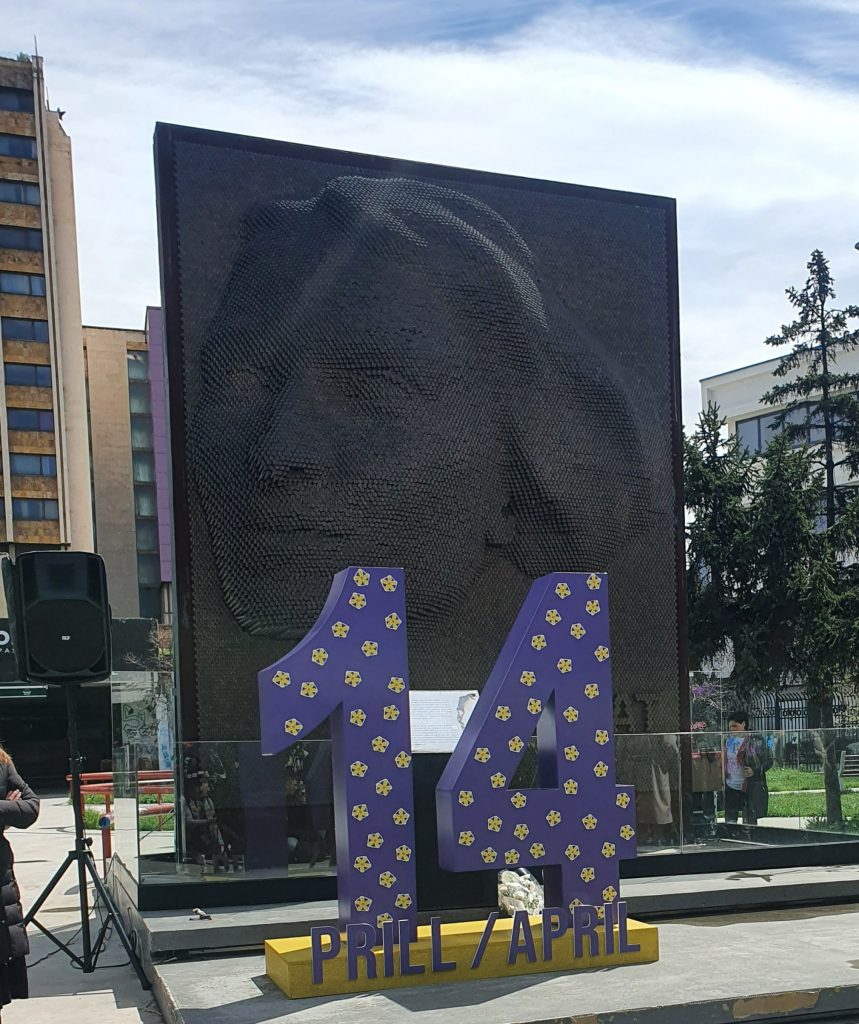 The march started at 12:00 from "Ibrahim Rugova" Square and continued to the Heroinat Monument, where the installation "April 14″ was unveiled."