EcoKosWomen EKW continues with meetings with women from the villages of Prugovc, Barilevë, Dabishevc, Bërnica, Slivovë and Keqekollë in order to develop criteria with the Municipality of Prishtina and the Directorate of Agriculture, to increase the support of women and girls in receiving grants.
This meeting was conducted on online platform, gathering together women farmers from different communities and Ms. Merita Tolaj, Senior Officer from the Directorate of Agriculture in the Municipality of Prishtina.
The participating women had the opportunity to address the difficulties they face.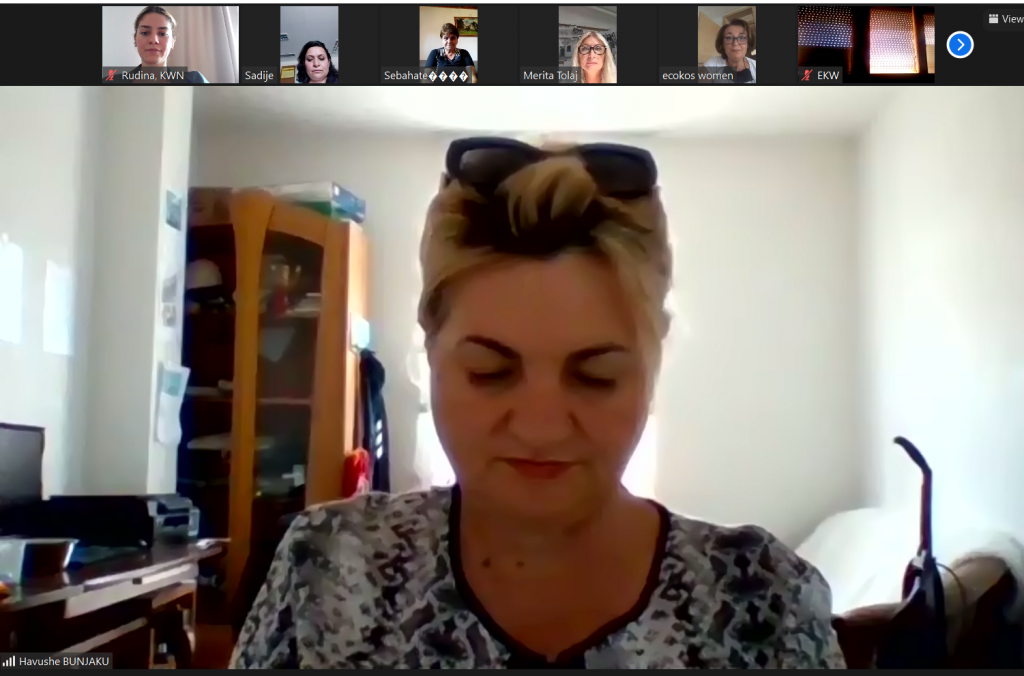 "I've been repeatedly stating that the main problem in the villages of the Municipality of Prishtina is irrigation. After the workshop we had with EcoKos Women I took the initiative to address this issue to the local assembly members. The need for an irrigation system is essential for this region" said Havushe Bunjaku.
EKW organization together with Mrs. Merita Tolaj collects notes and recommendations from women participating in this meeting.
While on September 24, 2020, EKW in cooperation with the Municipality of Prishtina will hold a round table where the project findings and recommendations will be presented.
This initiative is supported by the Kosovo Women's Fund (KWF), funded by the Austrian Development Agency (ADA) and co-financed by UNWomen.