The three-month Hareja initiative "Don't be Silent – Speak Up" held its closing meeting 28 Jan. in Rahovec. Present were representatives from Safe House in Gjakova, the Center for Social Work, Kosovo Police, and KWN. Hareja is a Kosovo Women's Network member organization.
Adelina Paqarizi, Director of Hareja, explained that the overall objective of this initiative was to provide proper and fair access for victims of domestic violence and sexual abuse, as well as to support and promote women's rights in the Municipality of Rahovec.
Hareja during this initiative held individual training, lectures and advocacy meetings with the Center for Social Work in Rahovec, with the Police of Kosovo, the Safe House in Gjakova, and with victims for their rehabilitation and integration. The purpose of these meetings was to increase cooperation with these institutions as well as provide adequate treatment of victims.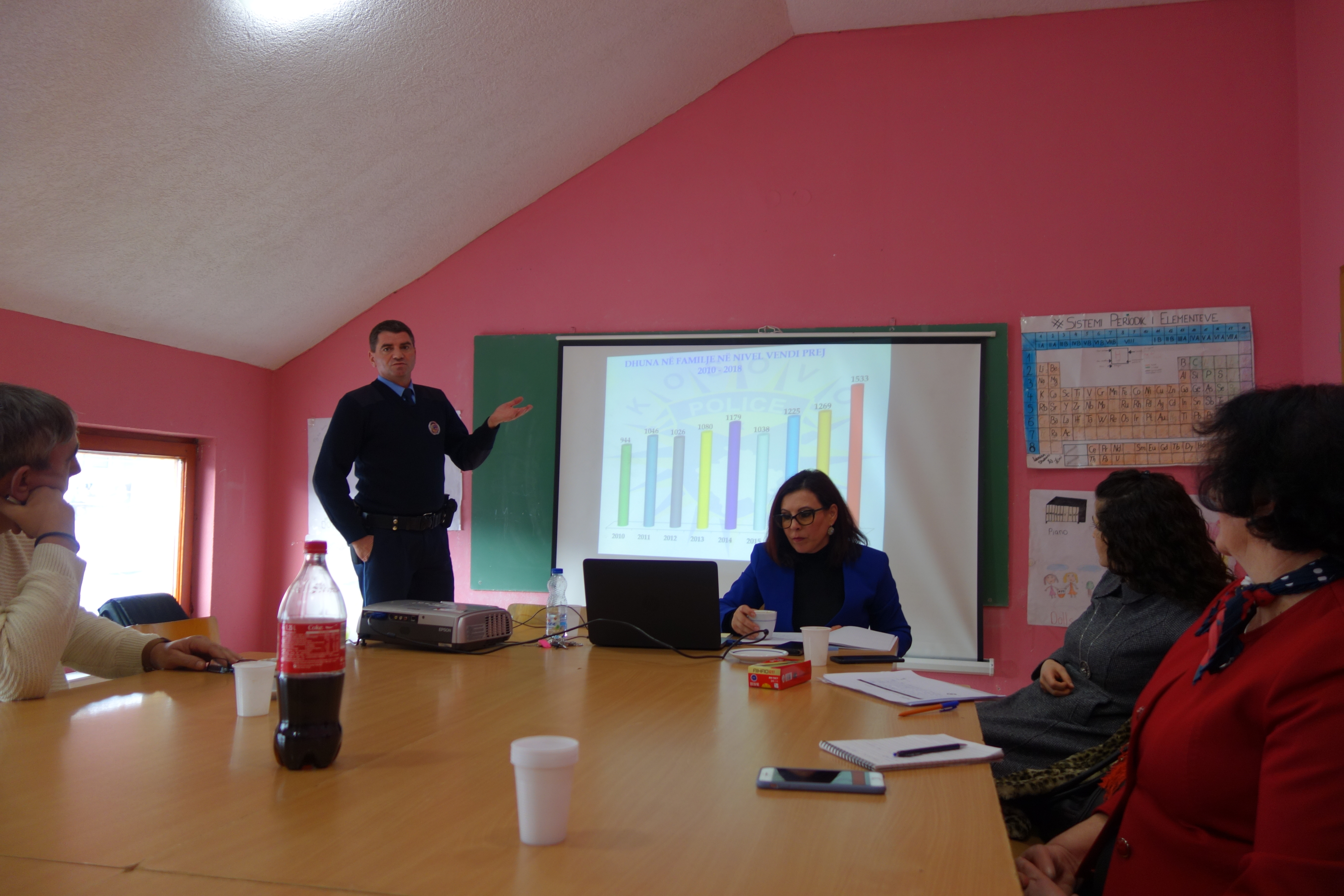 Paqarizi noted that the project was also expanded to the villages of Krusha e Madhe, Ratkoc, and Xerxa, where a total of six lectures were held to raise awareness of women and the society as a whole. The focus of these lectures was to prevent violence and to understand the importance of reporting it.
This initiative is supported by the Kosovo Women's Fund and is funded by the Austrian Development Agency (ADA).
READ ALSO: Kosovo Women's Fund Grants €66,429 to 18 KWN Member Organizations