12 blind women and men received vocational training in basic Microsoft software skills.
Independent Initiative of Blind People (IPVK), a member organization of the Kosovo Women's Network (KWN), within the initiative "I want to lead a dignified life" conducted two trainings and meetings for the the blind and visually impaired to help them engage in the labor market. This was possible thanks to the 14th round of the Kosovo Women's Fund (KWF).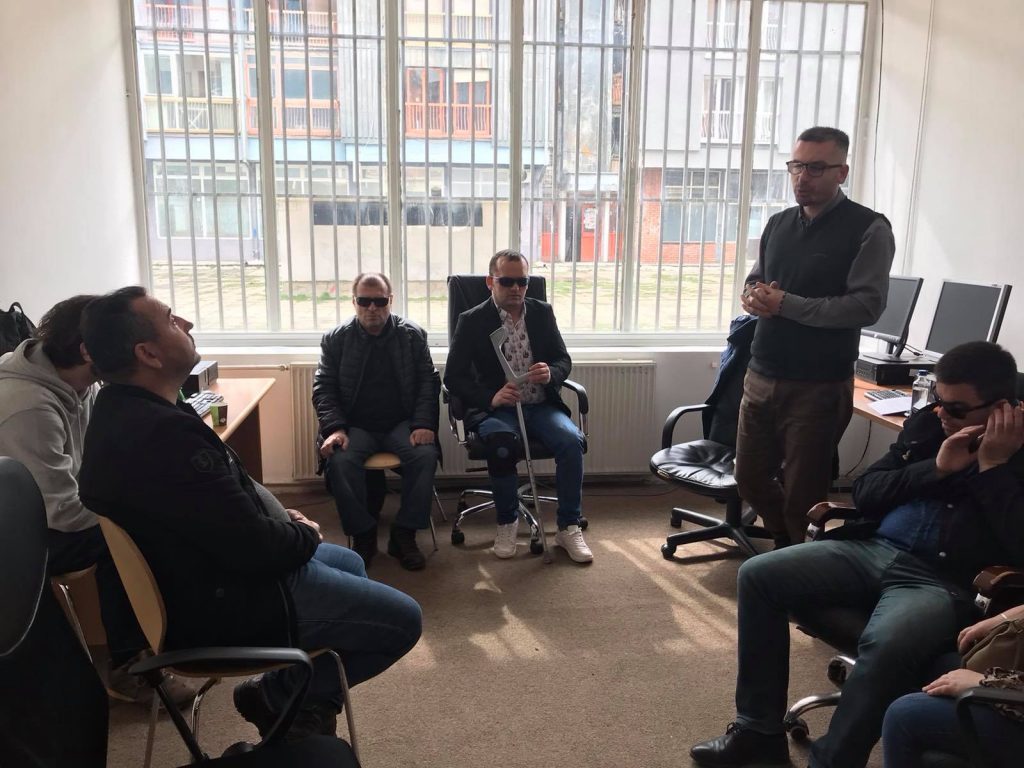 he trainings covered topics such as forms of communication and presentation, writing a CV and Cover Letter, and the basic use of Microsoft products like Word, Excel, and PowerPoint. These trainings were conducted by Hashim Lluminca and Shkëlzen Limani, external experts.
"Blind people are neglected in every sphere of life, especially in the labor market. Through this initiative we aim to increase their professional capacities ", said Fatbardha Salihu, Executive Director of IPVK.
From January to December 2020, the IPVK conducted a survey of organizations and an analysis of internal regulations. Field visits were carried out with 10 organisations, including: "Ibër Lepenc" Sh. A., Telecom of Kosovo, Post of Kosovo, Bus Station in the municipalities of Prishtina, Peja, Gjakova, Prizren and Gjilan, Urban Traffic, Kesco, Municipality of Prishtina, and the Ministry of Finance.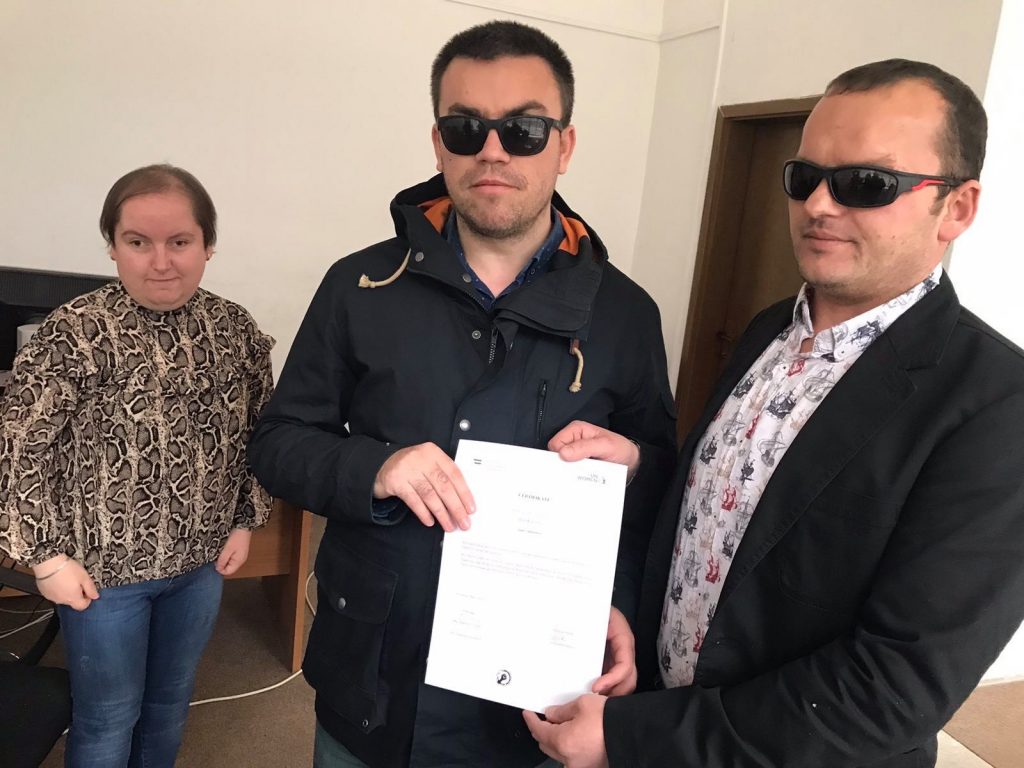 As a result of the field visits, the IPVK signed a Memorandum of Understanding with the Municipal level of NTP "Urban Traffic", resulting in the installation of acoustic signaling for the blind. They also began marking buses with contrasting colors and capital letters, as facilities for people with disabilities.
This initiative is funded by the Austrian Development Agency (ADA) and co-funded by UN Women.