Within a few days, the Kosovo Women's Network (KWN) has held two meetings with students from the Netherlands and the USA to inform them about the work of KWN for more than two decades.
In both meetings, Adelina Berisha, Manager of the Program for Addressing Gender-Based Violence at KWN, informed dozens of students from the University College of Amsterdam and several students from the USA studying humanitarian law in Copenhagen about the history of the women's rights movement, starting from its early beginnings of women's activism, as well as the history of KWN since its establishment as an informal network in 1996.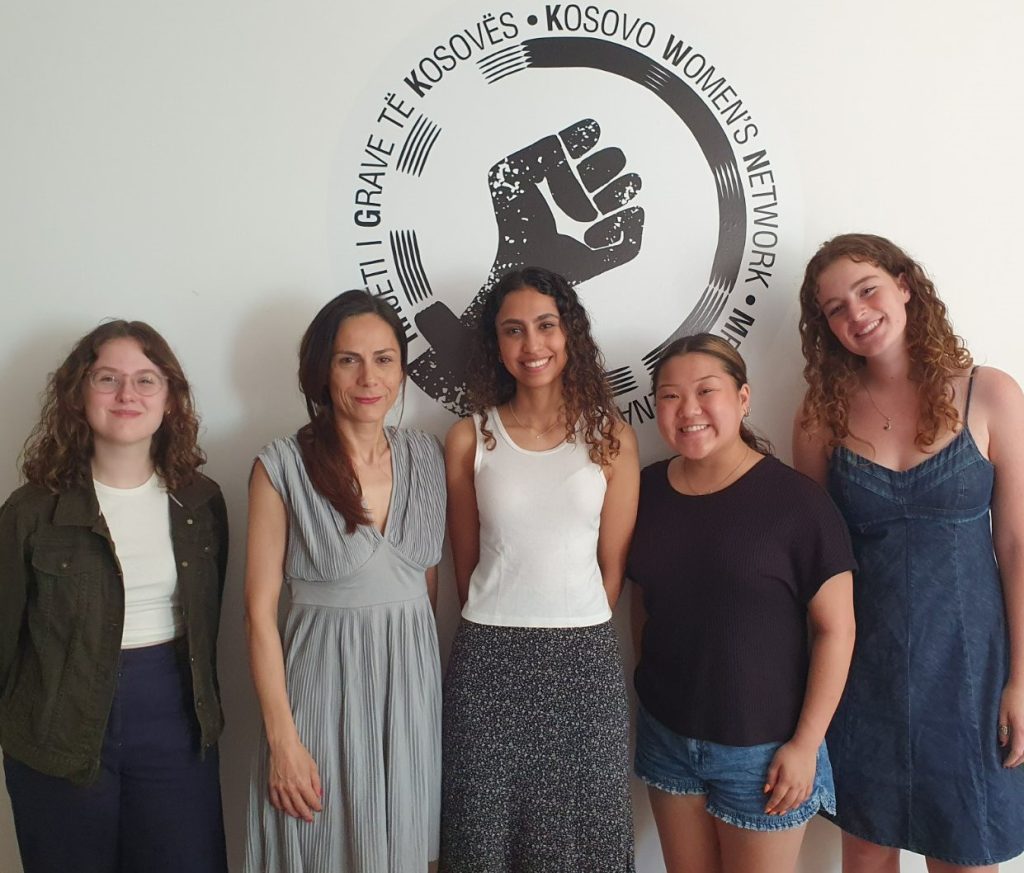 Furthermore, Berisha informed the participants that the Network collaboratively designs a four-year strategy with member organizations and implements programs based on it. During this period, KWN has four programs, which Berisha informed the participants about. These programs are:
Improving gender equality through the rule of law.
Life without gender-based violence.
Economic empowerment of women.
Education that transforms gender norms.
Berisha also informed the students about the ongoing advocacy efforts of KWN and its member organizations at both the local and central levels. Their advocacy aims to promote changes that advance gender equality in Kosovo and protect and improve the rights of girls and women, regardless of ethnicity, sexual orientation, ability, religion, etc.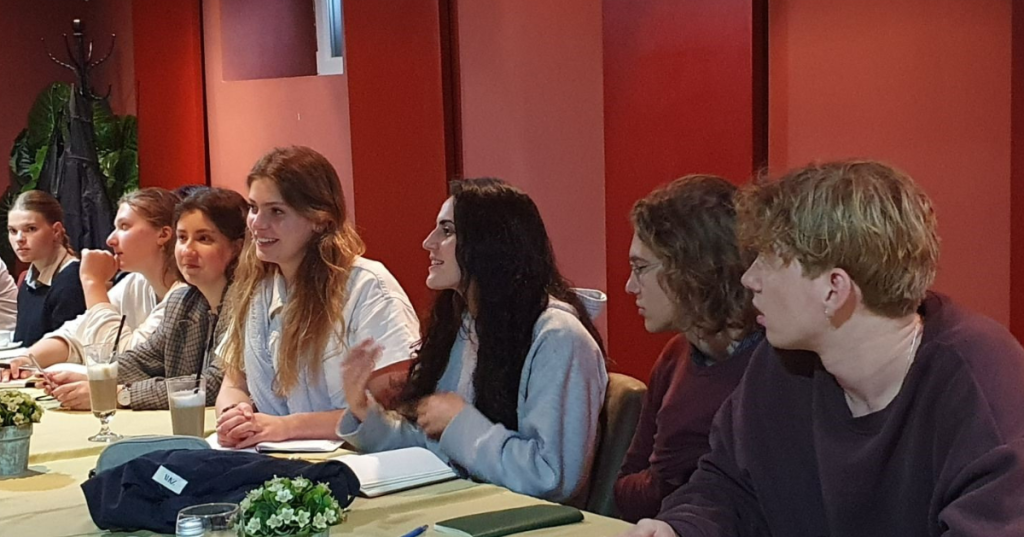 The students were impressed with the work of KWN, which has become the primary point of contact for girls and women seeking help in cases where their rights are violated, whether it be to stop gender-based violence, address workplace discrimination, or other issues.
By organizing such meetings and exchanging valuable knowledge, KWN contributes to fostering a deeper understanding of gender-based violence and the importance of women's rights among the various groups of students who regularly visit KWN.