Around 90 representatives of member organizations, partners and supporters of the work of the Kosovo Women's Network (KWN), gathered on 14 November in Pristina to finalize the KWN Strategy for 2023-2026. Also the Policy Manual and Code of Conduct of Assembly Members has been presented.
Igballe Rogova, Executive Director, KWN, during the opening speech, spoke about the second edition of KWN's 1325 Facts and Fables, which, as she emphasized, "it is the history of women's activism in Kosovo, when solidarity was the greatest power to push forward women's agenda."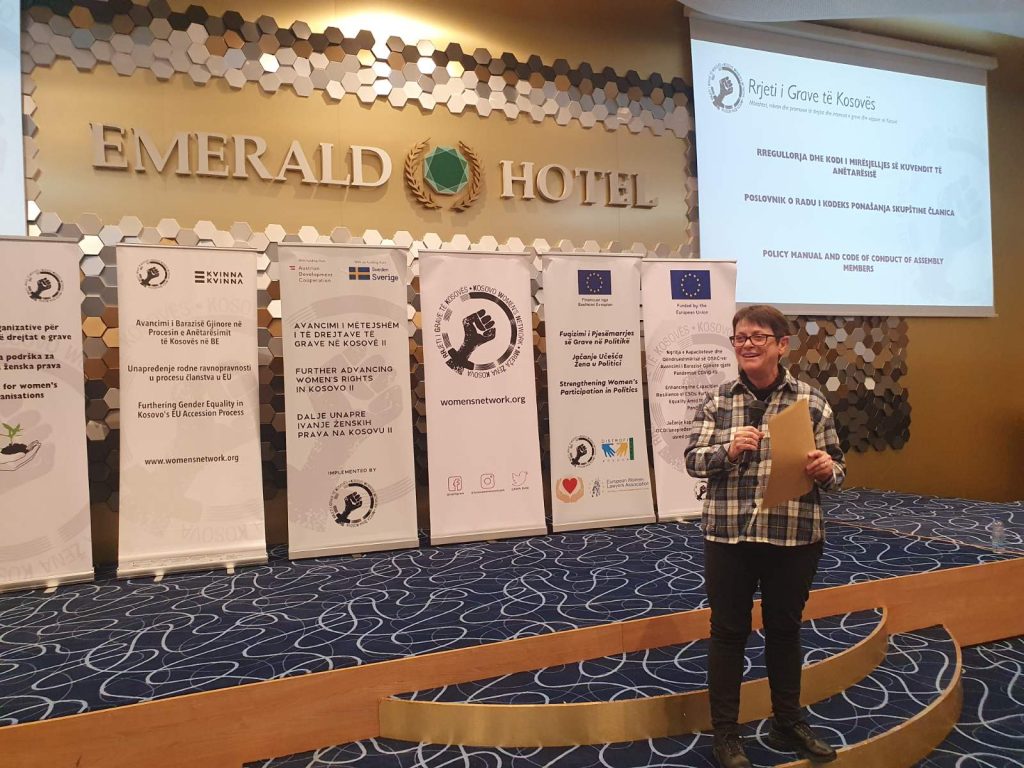 Today, when KWN has 190 organizations, she pointed out the importance of bringing back the updated Policy Manual and Code of Conduct as a necessary mechanism.
Further, she spoke about all the important work, achievements and the advocacy during the four years of KWN's Strategy 2019-2022 implementation.
While, Donjeta Morina, gender expert, presented the objectives and expected results of the new KWN Strategy.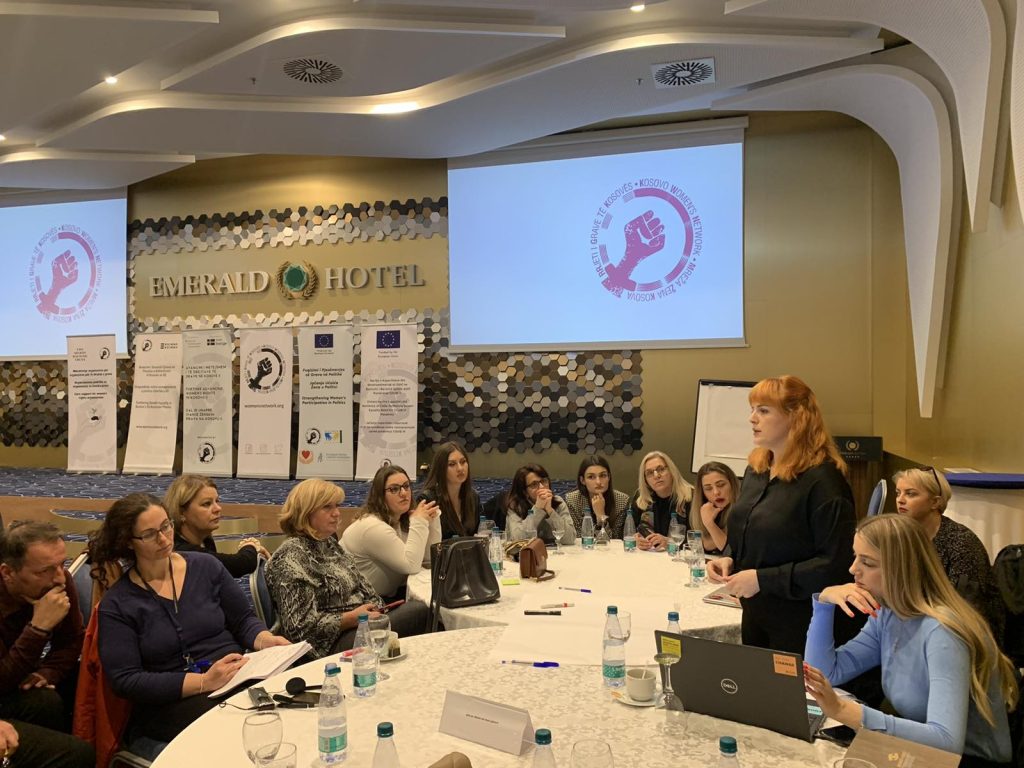 In the second part of the meeting the participants divided in four working groups have worked to finalize objectives and expected results from the strategy for each of the following programs:
Furthering gender equality through rule of law;
Life free from gender-based violence;
Empowering women economically and
Education that transforms gender norms, and protecting the environment.
This meeting is supported by Austrian Development Agency (ADA).