The participation of women and girls in public consultations related to budget planning for the upcoming year is very important. In order to increase the number of participation of women and girls in public budget hearings as well as to send recommendations to the municipalities, the Kosovo Women's Network (KWN) has established cooperation with several of its member organizations.
For this purpose, on August 31, 2022, a coordination meeting was held with the organizations that will execute this initiative, for which contracts were signed in the same day.
Law No. 05/L-020 on Gender Equality makes gender responsive budgeting mandatory for public institutions in Kosovo, including municipalities, ministries and other budget organizations. According to this law, non-proper implementation of gender-responsive budgeting practices is considered a misdemeanor by the court, and sanctions are imposed.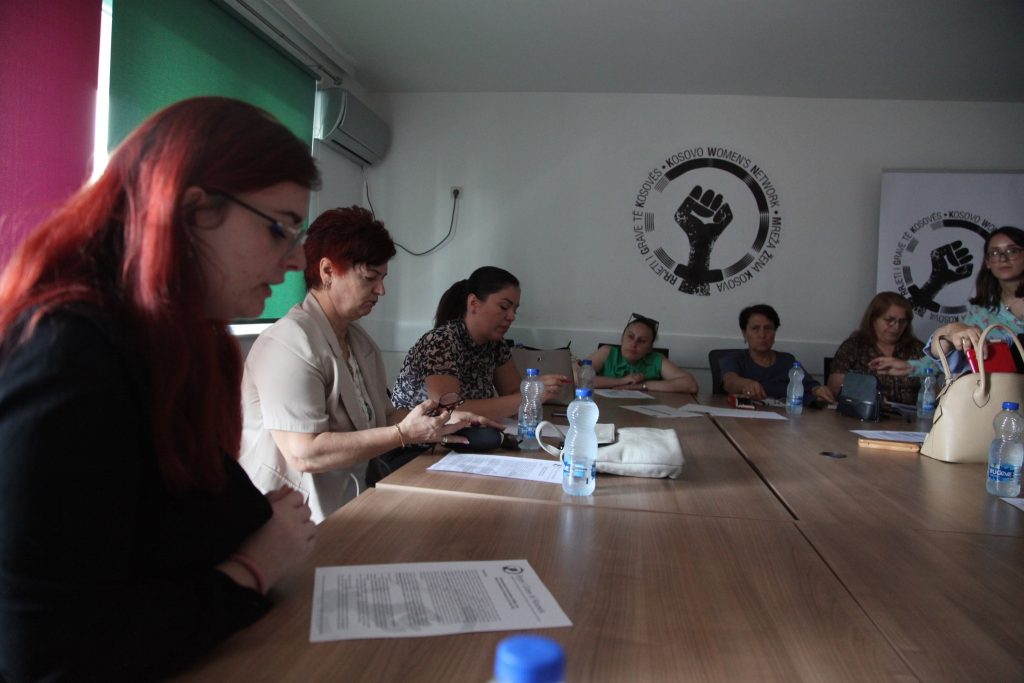 It is extremely important that budget planning is addresses the different needs and priorities that diverse women and men have. Therefore, KWN is committed to ensure that gender responsive budgeting is part of the budget appropriations in every municipality.
KWN demands that the Gender Equality officers in each municipality and women's civil society organizations be involved in these public consultations, in order to engage more women in all budgetary processes.
Apart from the recommendation on the institutionalization of gender-responsive budgeting in all budget phases, KWN recommends better funding in several lines of the municipal budget for gender equality, economic empowerment of women, addressing gender-based violence, equal quality education and health care.
This activity has been supported through the four-year initiative "Strengthening Women's Participation in Politics" by the European Union (EU) Office in Kosovo as well as through the Gender Budget Watchdog Network supported by the Austrian Development Agency and the Swedish Development Agency and International Cooperation (Sida).