"Stronger than fear! 'Early detection – survival". These were some of the slogans of Pink October, the breast cancer awareness month. This year's campaign was launched by Race for the Cure as a breast cancer awareness campaign to support breast cancer survivors and those battling breast cancer. Throughout the month, the support of various institutions and organizations in the country continued.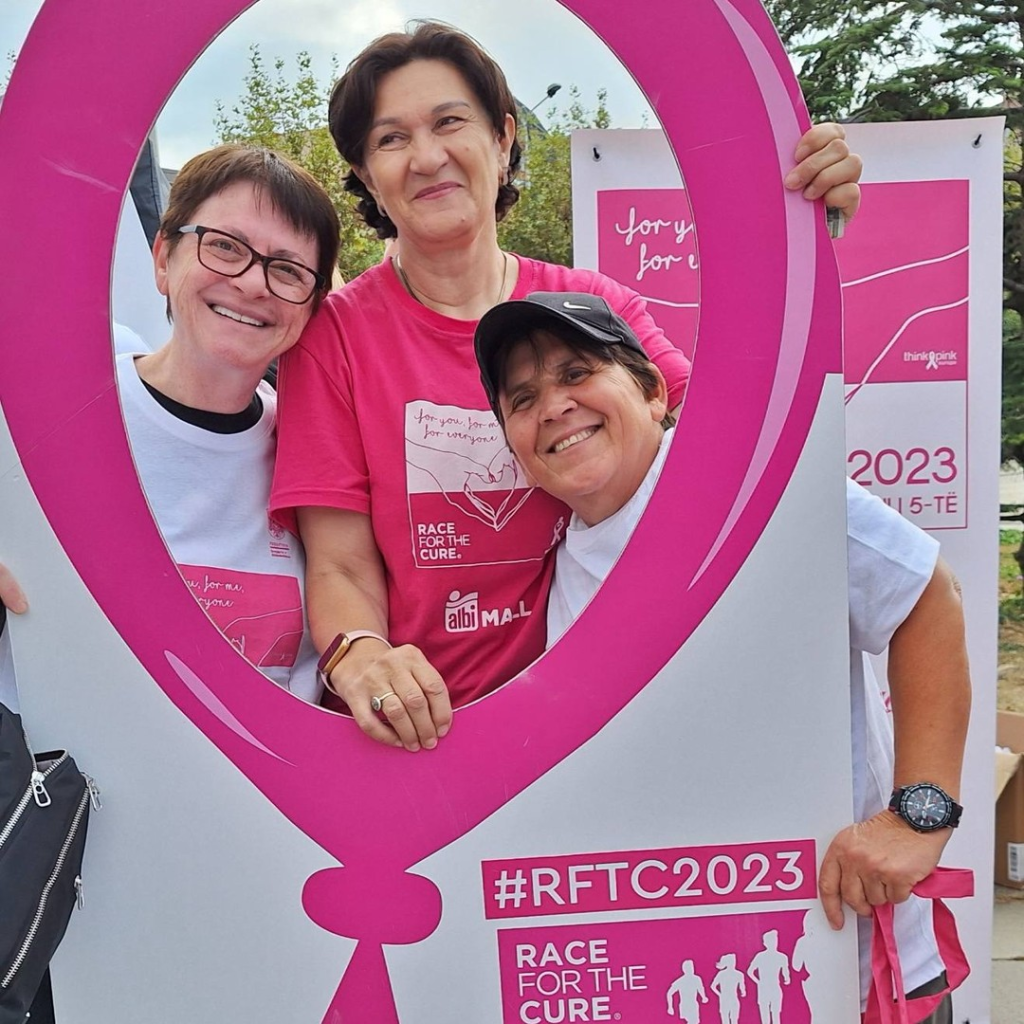 The President of the Republic of Kosovo, Vjosa Osmani, organized the traditional "Early Detection – Survival" walk on October 14 in front of the Kosovo Assembly building. This event, dedicated to "Early Detection – Survival," was held under the patronage of the Presidency and with the initiative of the Kosovar Center for Breast Cancer Control, known as "Jeta-Vita."
"It's a color of hope, strength, and unity—a month that serves to raise everyone's awareness of the dangers of breast cancer. A month that reminds us that when we come together, we can overcome anything. Today, the march brought us together, and we will stand by each other throughout the year. The best defense is early detection. Get tested today and encourage other women too. October is breast cancer awareness month. This is how change begins."
These were the messages conveyed by the institution of the Presidency to women and girls.
Meanwhile, the member organization of the Kosovo Women's Network, 'Have Hope,' with the motto "Stronger than fear," gathered women and girls in "Mother Teresa" Square in Pristina to raise awareness in the battle against breast cancer.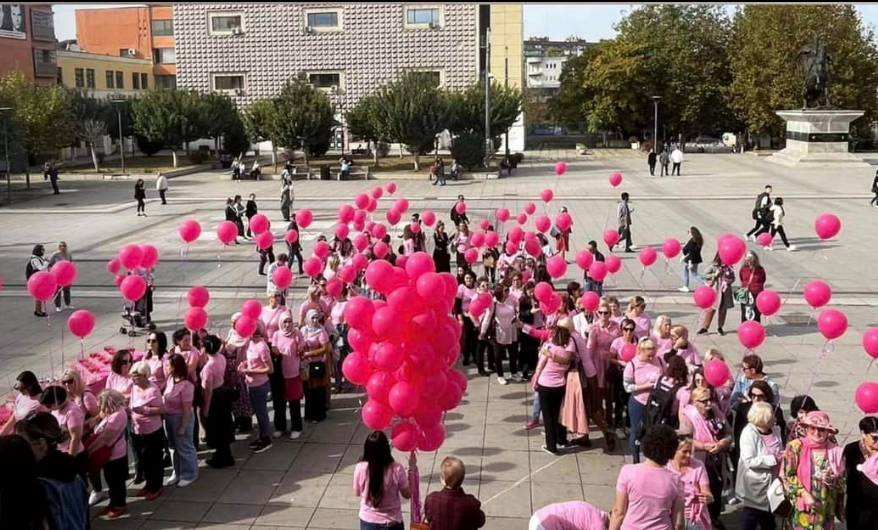 Dressed in pink, all the participants released balloons in honor of the women who fought and survived the disease of breast cancer, and who taught us how to fight and not give up.
We also remember all the women who fought the battle against breast cancer but lost, as well as their family members who endured the pain and showed us how to turn it into motivation to live.
Within the breast cancer awareness month, and to spread the message about the risk of breast cancer, as well as to raise funds for women affected by breast cancer, the third edition of the "Shliroj Cicat" festival was organized by Creative Information, Care, and Activism for Tomorrow. This edition, featuring a three-day program from October 13-15, included various activities such as bra collection, screenings of documentaries, painting and mascots, discussion panels, and artistic performances.
Additionally, the National Institute of Public Health, as part of the breast cancer awareness month, provided information to citizens in written form about breast cancer to raise awareness in the battle against this disease.