On 23 June, Kosovo Women's Network (KWN) member organization, the Association for Education and Family Care (SHEPF), in the framework of the project "Improving knowledge and empowering young people for a life free of violence and sexual harassment" held an information session with eighth grade students of "Jan Salihu" school in the village of Molliqaj, Gjakovë.
In the meeting with 22 students, a psychologist and a lawyer from SHEPF informed the students about the domestic violence, sexual harassment and bullying.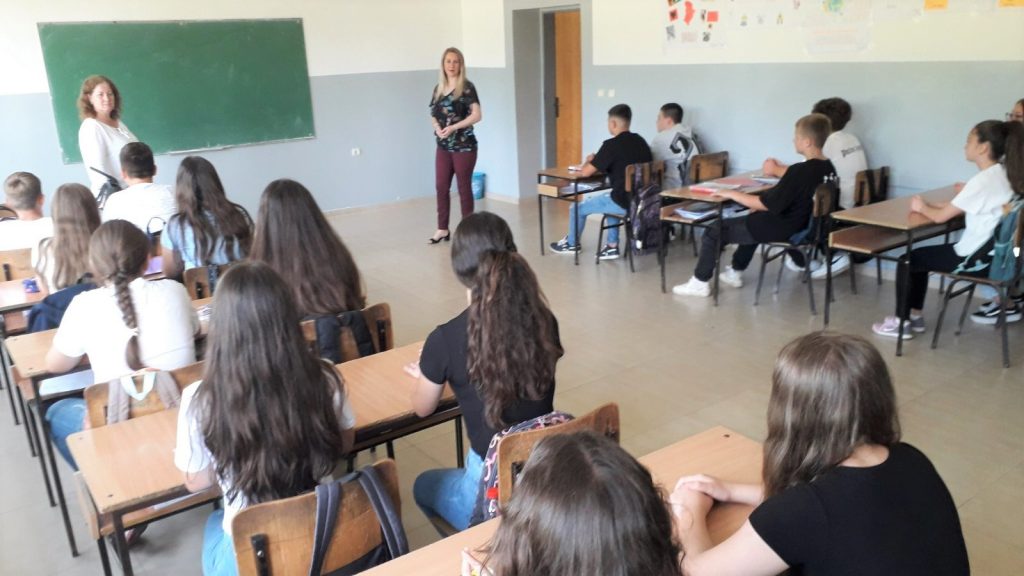 The lawyer Edona Rudi informed the students about the different forms of violence such as: psychological, physical and sexual violence.
She told them that the sexual harassment and other forms of violence are criminal offenses. While the psychologist, Fatjona Karakushi briefed students on the serious consequences that any form of violence can have on victims and potential survivors.
She also highlighted the role of the psychologist not only in reporting sexual harassment at school, but also in overcoming the anxiety, fear and insecurity that survivors may feel.
This meeting has been implemented through the 17th Round of the Kosovo Women's Fund (KWF) of the KWN funded by the European Union (EU).