Martine Robinson Beachboard's first time in Kosovo will remain an inspiring, delightful and beneficial experience, in professional and personal capacities. 
The six weeks (end of August-beginning of October) spent working closely with the Kosovo Women's Network (KWN) were valuable in various ways for Prof. Beachboard, Communication Expert from United States of America (USA), Arizona.  
While the clock is ticking and as her time in Prishtina came to an end, Beachboard shared her impressions, emphasizing the range of skills and talents that KWN staff have, and the hospitality of the people of Kosovo generally.  
"The first word that comes to my mind is that it has been a privilege", Beachboard said. "If you are in someone else's country and they accept you nicely, then you are lucky and grateful. I wanted for a long time to come to Kosovo and work with KWN". 
As part of an initiative titled "Advancing the Strategic Communication of KWN", Beachboard led 10 interactive workshops with 20 staff members, had face-to-face meetings with 17 member organization representatives, edited a range of publications and mentored staff writers individually, assisting them in developing strategic communications plans as well.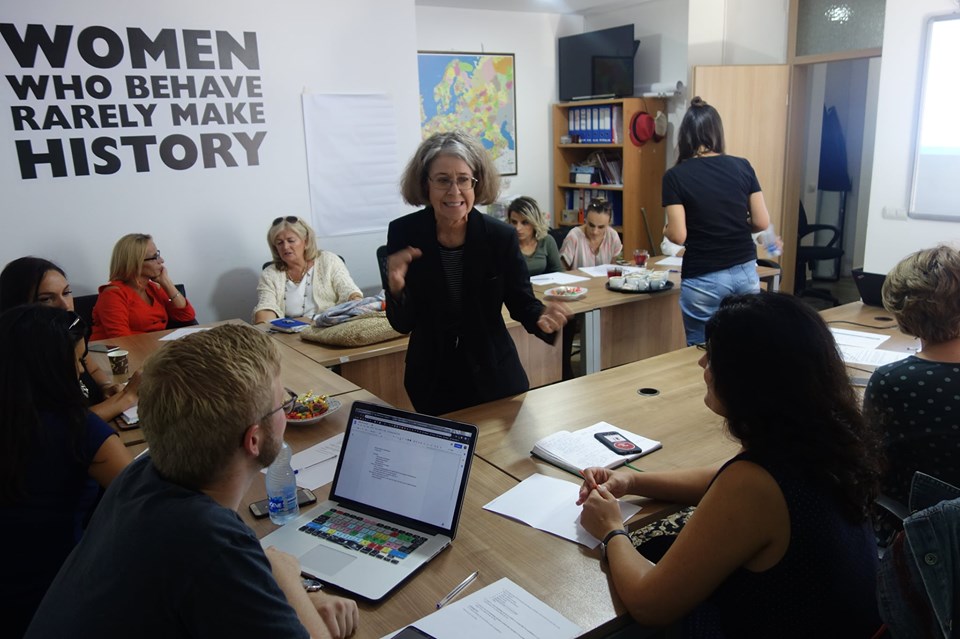 "I knew KWN was an organization with an important and interesting mission, and the more I researched I understood that this is a large and influential NGO. Once I arrived here, I found that among this staff exists the openness to becoming even stronger at their jobs. They are passionate and enthusiastic about increasing equality in various aspects of daily life, with a particular goal to achieve gender equality." Beachboard said. 
Her presence was very valuable for KWN staff members, who shared their gratitude for gaining hands-on experience from her input.  
Public Relations (PR) Intern at KWN, Rudina Voca, appreciates the skills gained by working with Beachboard.  
"Working with Prof. Beachboard was very helpful. She has remarkably mentored me in communication skills and the writing process. I am very grateful for having the opportunity to work with such an exemplary and visionary mentor", Voca said.  
Grants Assistant at Kosovo Women's Fund (KWF), Mirjeta Dibrani, said that Beachboard was able to simplify communication-related issues. 
"Prof. Beachboard manages to make clearer the way communication works; she makes things very comprehensible for all audiences", Dibrani added.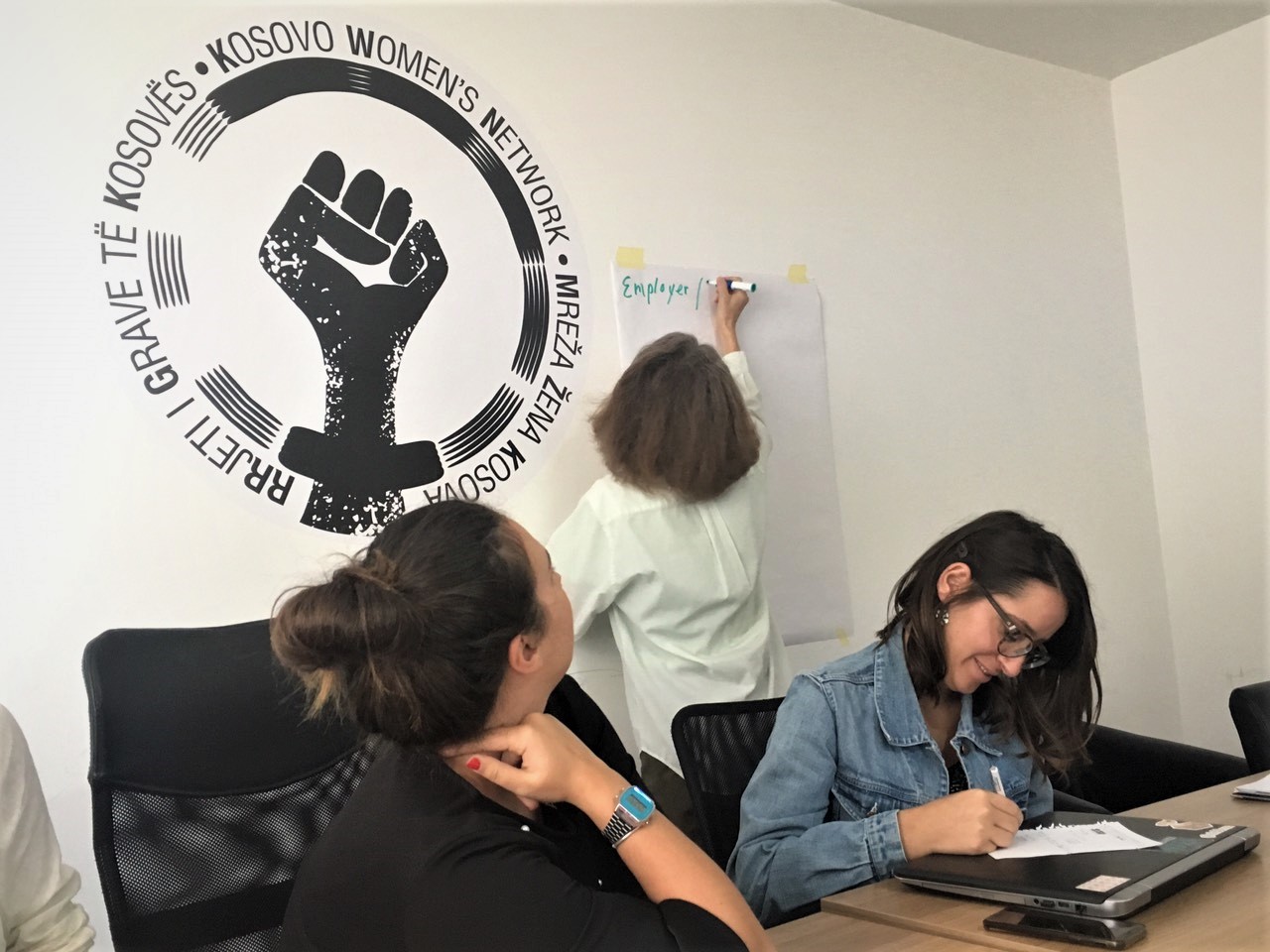 This feeling seemed mutual, as Beachboard also acknowledged the impact KWN staff had on her professionalism and work. 
"Whenever you are teaching, you are also learning. During workshops I had the great chance to learn from KWN staff different perspectives and involve myself in cultural exchange as well. Life is short and you have to make the most out of it", Beachboard said, complementing this statement with her favourite slogan, "Carpe Diem".  
Beachboard's schedule at KWN was pretty tight. Yet she fully immersed herself in this unique experience.  
"I was impressed with this very effective exhibition "Break the Silence: Ending Violence behind Walls", which is really professionally done, and I think it is really beautiful to take it around to different municipalities. I had the chance to go to Gjakova for the exhibition, and to Prizren for the "Vote for more women in Parliament" campaign. It is inspiring for me to see people working with passion and good will." she explained.  
Beachboard brought her professional and academic expertise to KWN thanks to the United States (U.S.) Embassy in Prishtina, through Fulbright Foundation World Learning Program which promotes linkages between U.S. academics and professionals and their counterparts at institutions abroad.  Her support to KWN was co-funded by the Austrian Development Agency.  
Although she has travelled in more than 40 countries, Beachboard now reserves an exceptional corner in her mind and heart for her Kosovo experience. 
*** 
During the time Beachboard spent here she was invited to give a TV interview.  
Find here the link to this interview (available in English and Albanian):  https://bit.ly/2LXSu8b.  
Read also: Communication Workshop with Member Organizations.  
***