Around 54 people from the municipalities of Gjakova, Deçan and Rahovec benefited from the initiative "Using community-based and trauma-informed approach for improving access of additional survivors of war rape to their status recognition", implemented by two member organizations of Kosovo Women's Network (KWN), Medica Kosova and Djepi i Buzëqeshjes, supported by Austrian Development Agency (ADA) through 12th grant round of Kosovo Women's Fund (KWF).
Women, civil society activists and institutional representatives jointly-discussed topics as follows: How does trauma related to sexual violence affect the survivors, what are the triggers and consequences, trauma, the impact of trauma in psychological, cognitive,  and emotional sphere or well-being, and how to increase safety and confidentiality for the survivors as well.
Thanks to this nearly five-month initiative, 19 women participated in trauma recovery sessions, 8 survivors of Sexual Violence during the War gained assistance to fulfil the application form for qualifying for the status of survivors of sexual violence during the war, while 11 survivors are in the ongoing counselling sessions until a certain level of their emotional stability is achieved to cope with this process.
These very positive results are a major driving force toward achieving justice, solidarity and the dignified treatment of about 20,000 sexually abused women during the 1998-1999 war in Kosovo.
Taking into account that even two decades after the end of the war, these women still face discrimination, stigmatization, this particular initiative was warmly welcomed by three categories (Survivors of Sexual Violence during the War, CSOs, and institutions too), who have a crucial role towards furthering the rights of women survivors of sexual violence during the war. A very special importance and value are the impressions of the survivors themselves (See: Other Information).
Acknowledging that in 2017, the Kosovo Government authorized Medica Kosovo along with three other women's organizations, to represent the survivors during the process of recognizing the Status of Survivors of Sexual Violence during the War, the support that the survivors gained about the process of application for status recognition was highly professional and productive.
The positive impact of this initiative can also be measured by the 11 survivors that attended 39 individual psychosocial counselling and 32 legal sessions.
More than 1,800 people from these particular municipalities had the opportunity to hear more about all of the abovementioned achievements, thanks to a program in Gjakova local radio which took place during March 25th, 2019. During this radio program, the Executive Director of Medica Kosova, Veprore Shehu, appealed to families and communities for supporting the survivors . By doing so this initiative has also played a role in raising the public awareness regarding this issue.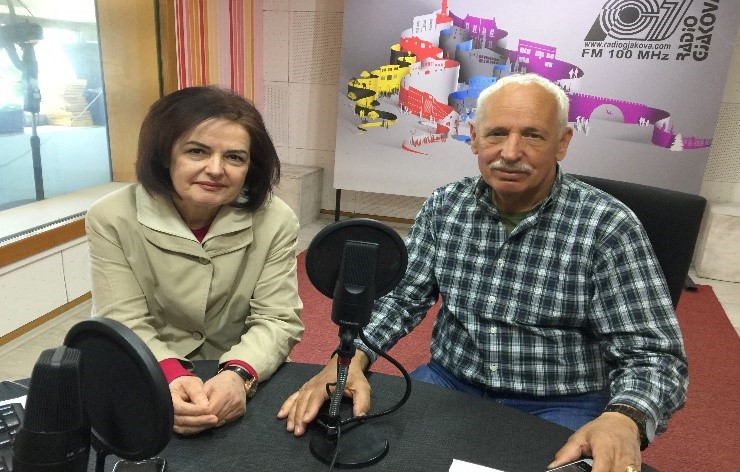 By supporting these two member organizations, KWN has proved its continuous and longstanding efforts seeking dignified treatment of Survivors of Sexual Violence during the War. For a very long time now KWN in various ways supported the Survivors of Sexual Violence during the War in Kosovo.
Other information:  
  "If there was no counselling on how to cope with the process, I would not be able to describe every single detail of my traumatic event in the application form. I would be feeling worse than before I came to apply". –  A survivor of Sexual Violence during the War 
"I have not thought that I could come to apply for my status recognition without having to go directly and tell my story in front of the members of the Commission. I even thought that there would be cameras around to register my story". –  A survivor of Sexual Violence during the War 
"I thought I knew a lot about the effects of trauma related to sexual violence and ways we can guide survivors to receive the necessary support. This training showed me how to balance my desire for support with adequate approach for not doing more harm to them."  – The Gender Equality Officer from Gjakova.   
During a visit to the Commission on 8 June 2019, KWN expressed its unconditional support for the transparent and tireless work of the Commission.  
Whereas, on 20 May 2019 KWN supported and joined the march organized in support and solidarity with wartime sexual violence survivors in Kosovo.  
Read HERE the Press Release sent by KWN on 19 March 2019, calling for respect, Recognition for Survivors of Sexual Violence during the War.