Lena Heritier and Celia Follonier, two women from Switzerland, have already cycled more than 2,000 kilometers to advance the cause of women's rights. Their challenging route from Switzerland to Istanbul is neither easy nor simple.
They are documenting this entire journey, and in each of the countries they pass through, they are learning about the situation of women. The accounts they gather are expected to be aired later in a documentary.
On Tuesday (25 July), they visited the Kosovo Women's Network, and during an interview, Celia shared that regardless of the country they live in, the issues faced by girls and women remain the same.
"I think that domestic violence is the most common problem, and it exists everywhere, in every country. This is because it occurs within the confines of the home, making it more difficult to address due to its secluded nature," says Celia.
She adds that even though Switzerland has affirmative laws for women, it doesn't necessarily mean that their rights are fully respected in practice. Lena, the other activist, supports her views.
"For instance, in Switzerland, we may be considered equal under the law, but in reality, the situation is different. I believe this is the case in many places. There's still a long way to go," says Lena.
Before arriving in Kosovo, they embarked on a journey of thousands of kilometers by bicycle, traveling through Italy, Slovenia, Croatia, Bosnia-Herzegovina, Montenegro, and Albania.
They firmly believe that women should never cease to demand their rights, despite the challenges they may encounter. "Don't ever stop; if you want to achieve something, go for it! Utilize all available means; sometimes it might seem impossible, but still, give it a try!" says Lena.
The two Swiss women were deeply impressed by the warm hospitality extended to them by the member organizations of the KWN, namely Medica Gjakova and Hareja. They expressed their gratitude for the insightful conversations they had with these organizations and within the KWN.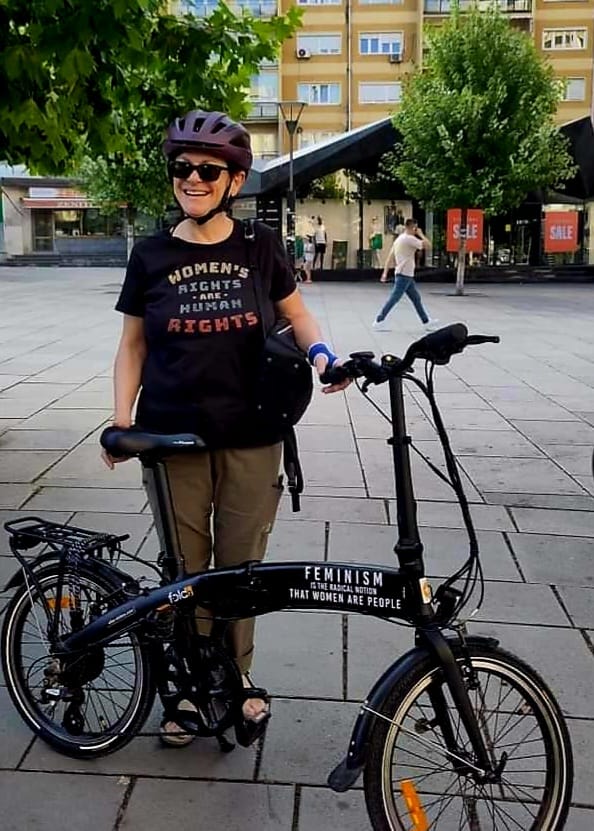 Through these interactions, they learned about the tremendous efforts made by these organizations to protect the rights of women and girls in Kosovo. Celia adds, "Their stories are incredibly fascinating, and we are thankful for the opportunity to meet them and hear about their important work for women, children, and society as a whole."
Celia and Lena departed from Kosovo on Wednesday (26 July), and their departure was accompanied by the Kosovo Women's Network, along with the support of the cyclists group on Facebook called "Marakli t'Biciklave." Together, they escorted the two activists by bicycle from Zahir Pajaziti Square in Pristina to the outskirts of the capital.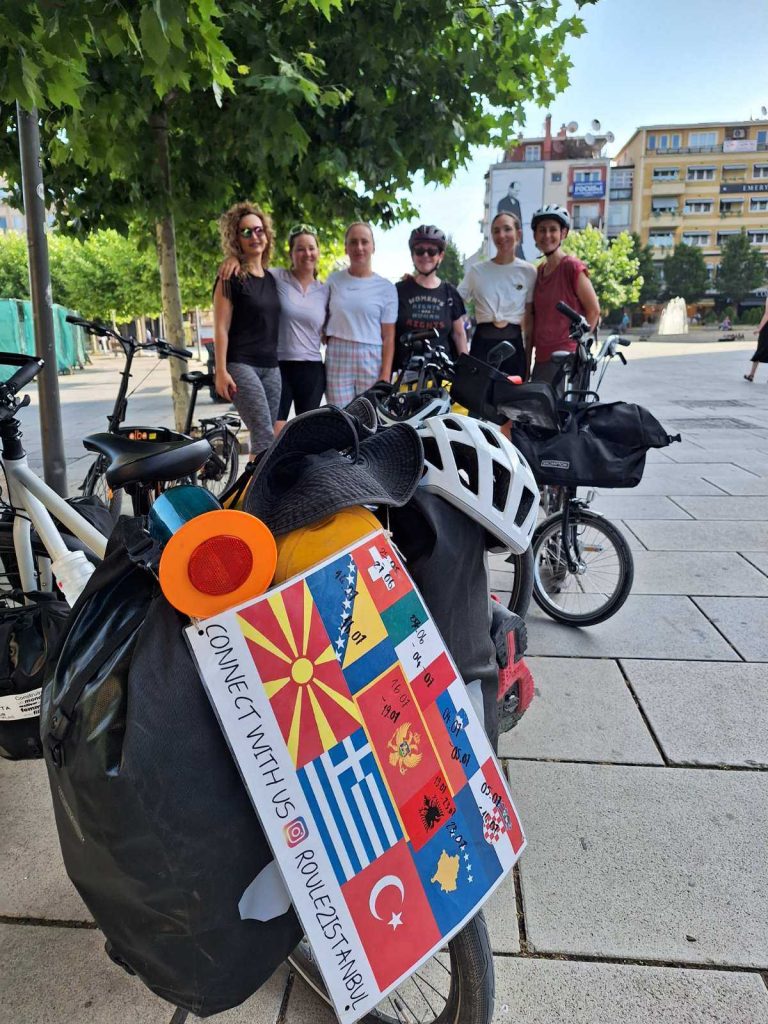 From there, they continued their journey to North Macedonia and will proceed through Greece to reach their final destination in Turkey. In Turkey, they plan to visit a Turkish association dedicated to fighting for women's rights.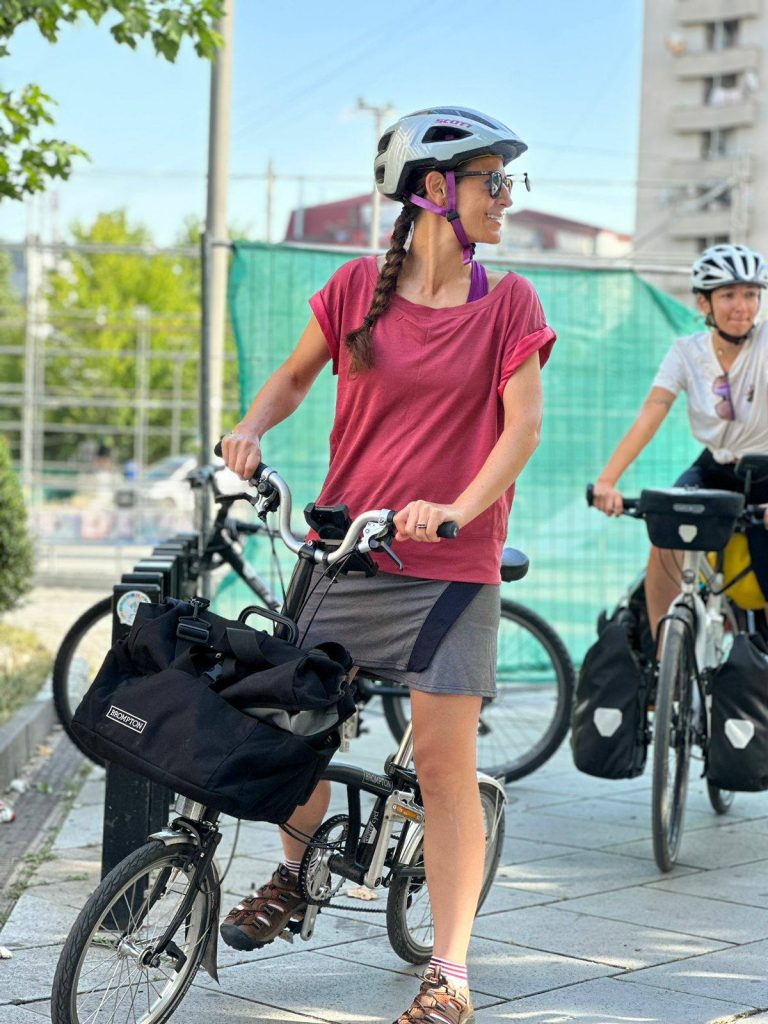 The entire experience of their 3,000-kilometer bicycle journey, starting from Switzerland and ending in Turkey, will be documented in a forthcoming documentary. Initially, the documentary will be published on YouTube, and if they reach an agreement, it may also be featured on Swiss public television.