For the third consecutive year the Pride Walk was hosted  by the LGBTI community (lesbian, gay, bisexual, transgender, intersex), various activists and human rights defenders.
October 10 brought together hundreds of activists under the slogan "Whomever Your Heart Beats For" at Skenderbeu Square in downtown Pristina."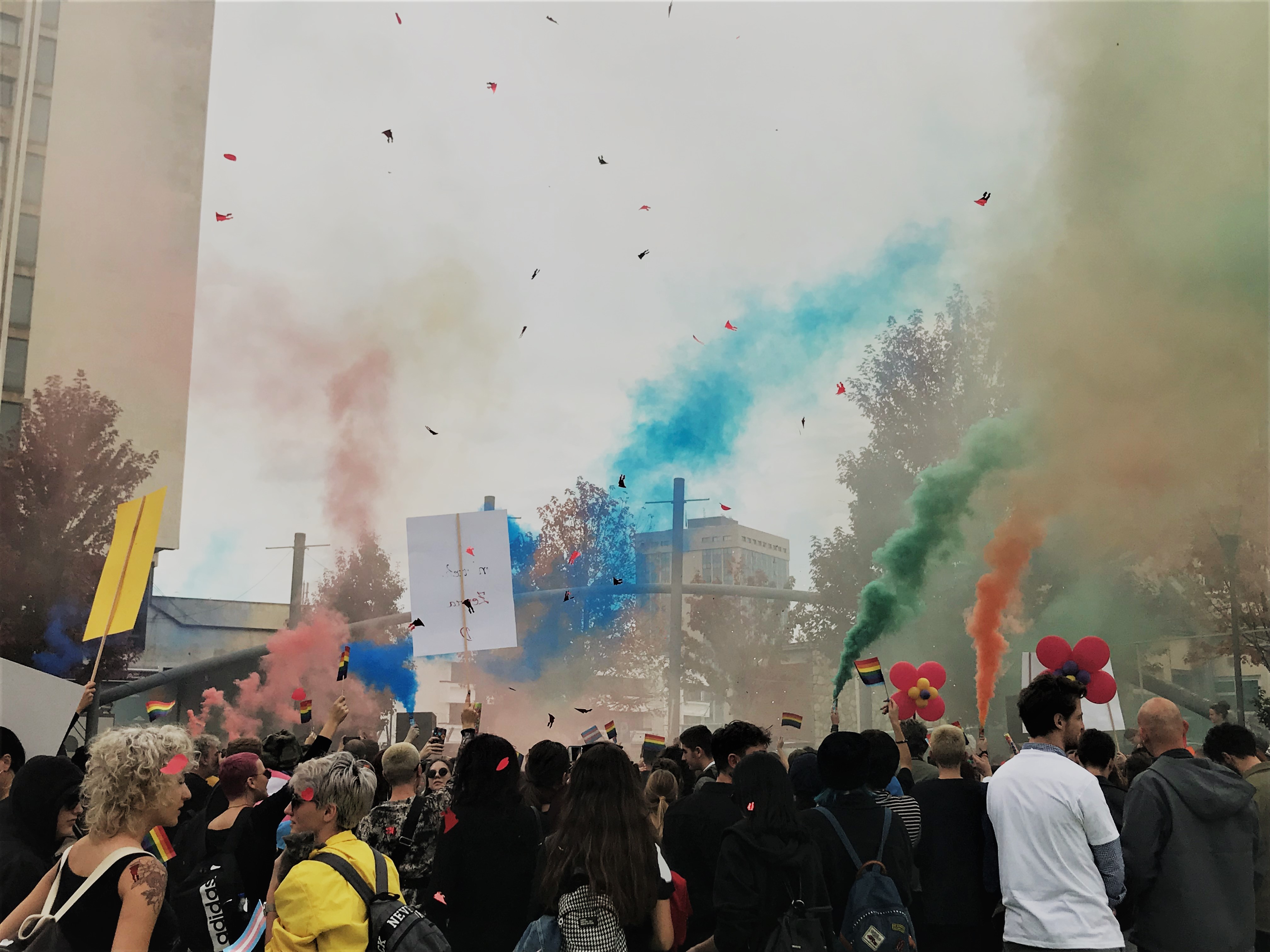 "Today is the day where we, after a very long time of being forced to hide, are taking over the streets with great pride for the third time," said Lend Mustafa, Coordinator of the Center for Equality and Liberty (CEL), after the parade.
He also mentioned the difficulties that women and girls of this community face.
"Our hearts beat for lesbian, bisexual and transgender women who face the patriarchal system of this country every day besides facing homophobia and transphobia," said Mustafa.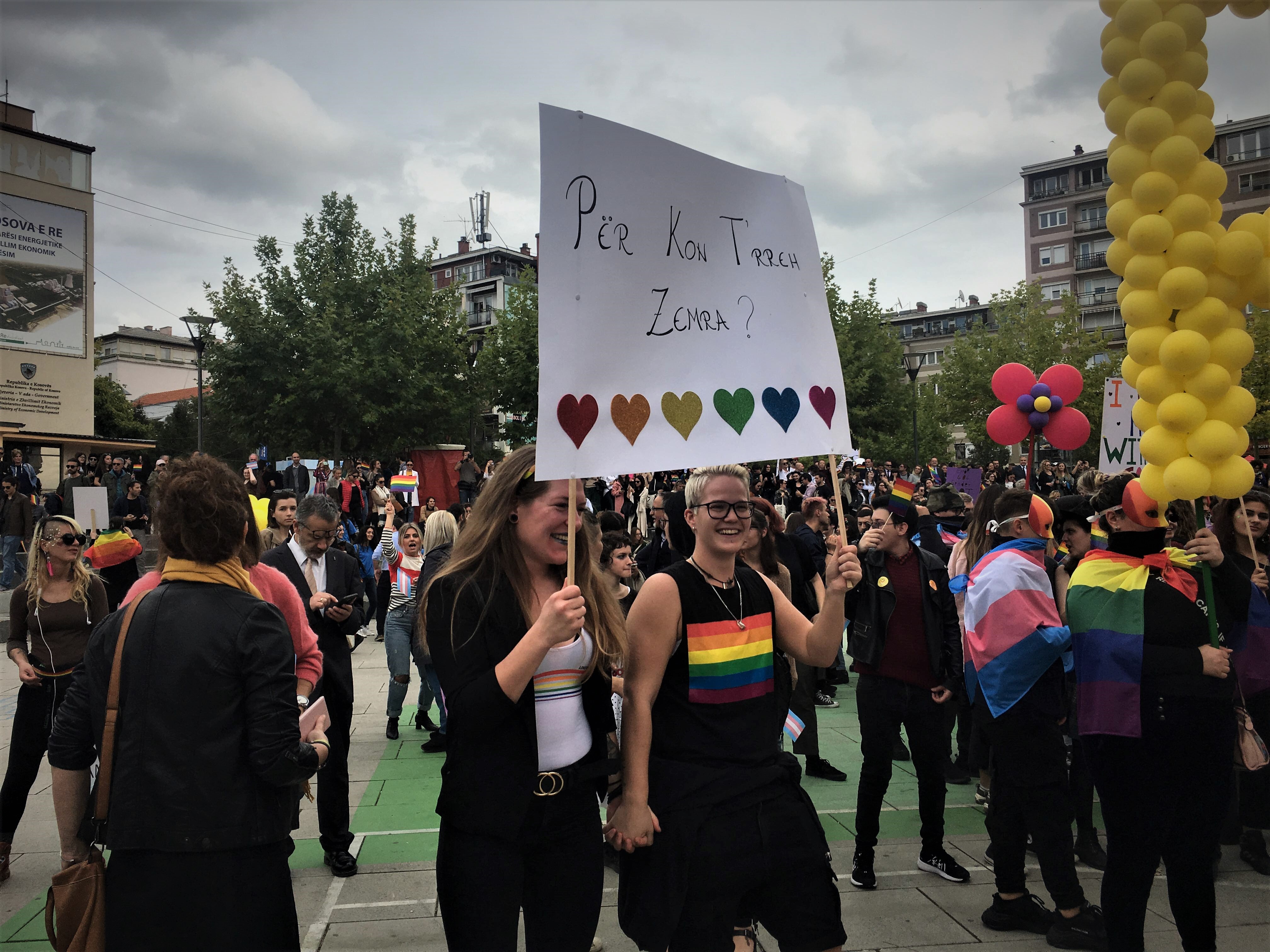 The Kosovo Women's Network (KWN) was part of this parade organized by Center for Social Group Development (CSGD), The Center for Equality and Liberty (CEL) with partner organizations Civil Rights Defenders (CRD) and Youth Initiative Human Rights (YIHR KS).
Pride week offered numerous activities on October 7, 8 and 9th and addressed issues regarding the current situation of LGBTI people in Kosovo as well the many injustices they face in improving their position in Kosovo society.
For more information: https://www.youtube.com/watch?v=j91r-GN93aY
#WhomeverYourHeartBeatsFor