The Kosovo Women's Network (KWN) member organization, "Norma," convened its latest meeting with the goal of enhancing access to justice for the inheritance rights of women and girls. According to the research conducted by this organization, it has been revealed that only 23 percent of women inherit property, in contrast to the 77 percent of men.
Valbona Salihu, the director of the Association of Lawyers "Norma," emphasized the crucial importance of discussing property rights for women and girls in Kosovo. She pointed out that the statistics reveal a concerning situation, as only about 18 percent of women and girls in Kosovo have property in their name, while 23 percent of them inherit property.
The Minister of Justice, Albulena Haxhiu, was present at the meeting and commented on the issue. She pointed out that according to the findings of the Kosovo Statistics Agency, there is a lack of data on property rights for women. She also noted that if only 18 percent of women and girls inherit property, this represents a very small percentage. Furthermore, she highlighted that these circumstances are often related to situations where women are forced to relinquish their property against their will.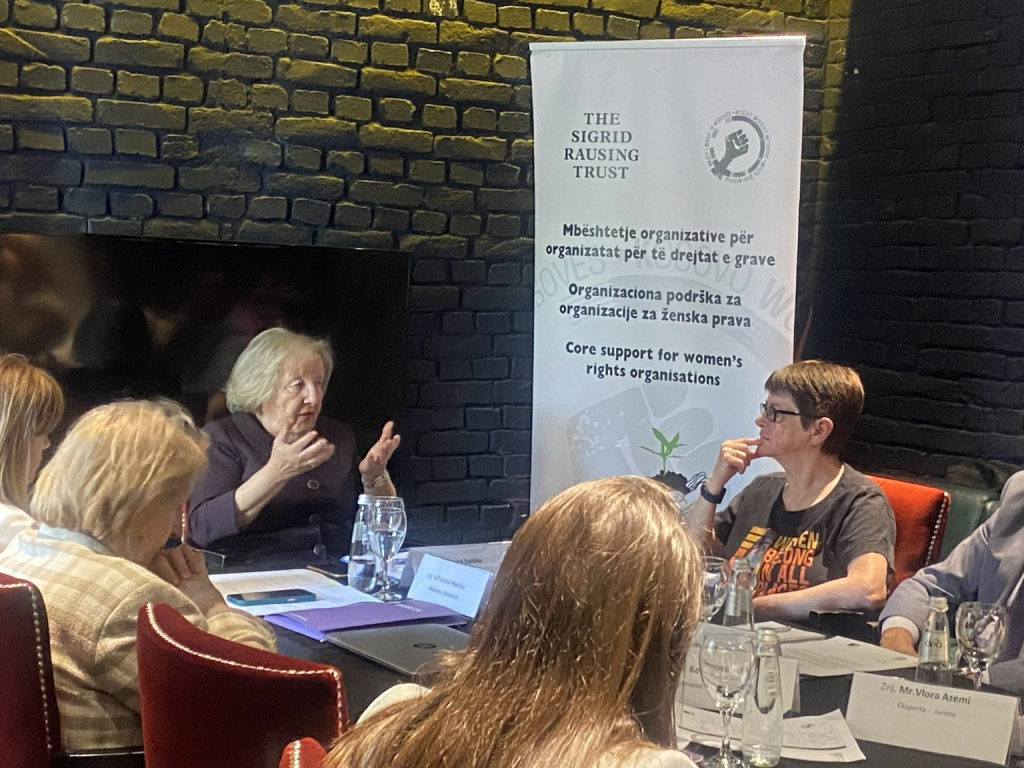 She also mentioned the Kosovo Women's Network, highlighting that they have raised this issue as a topic of discussion multiple times in the Assembly of Kosovo. She stated, "In the Assembly, KWN initiated discussions, and a significant amount of advocacy work was carried out on this issue, particularly by the Executive Director of KWN, Igballe Rogova." The proposal being considered is to establish a law that would prevent women and girls from refusing to inherit property. Minister Haxhiu further explained that one of the factors hindering property inheritance is the obligation to pay taxes. Additionally, she pointed out that many women are economically dependent on men, which presents another obstacle to inheriting property.
Meanwhile, the Executive Director of KWN, Igballe Rogova, acknowledged that the issue of property inheritance by women and girls was once a taboo subject, making it challenging to discuss openly. She noted an improved situation and emphasized the importance of the Civil Code in addressing this matter. She expressed hope for the Civil Code to be voted on in the Assembly, facilitating progress. Rogova stated, "Our members have started to discuss this topic, and we have supported it. It has been a taboo topic, and today there is movement, although perhaps not as extensive as we desire, but there is positive momentum."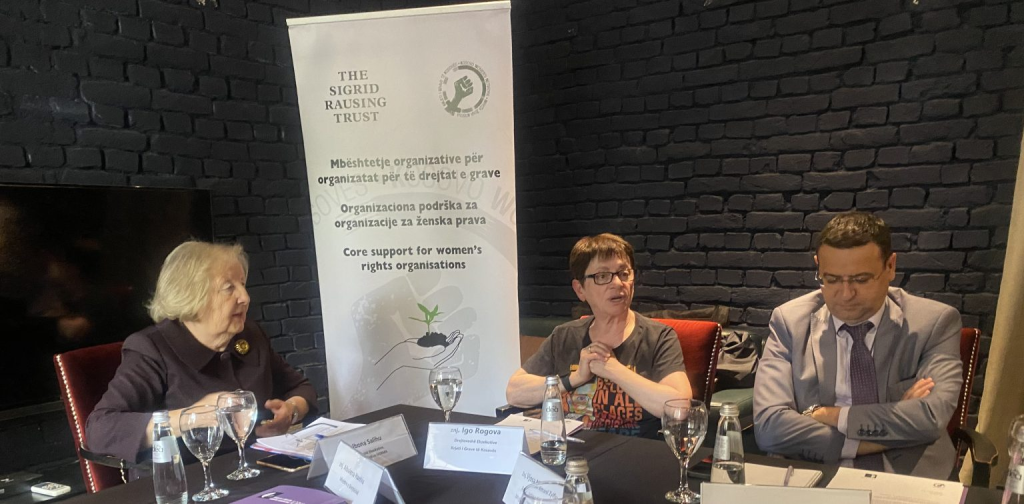 Rogova stressed the importance of engaging citizens in discussions about property inheritance and raising awareness on the topic. She mentioned "ARTPOLIS" as an example where the issue of property inheritance was discussed in collaboration with the public, highlighting its significance. She also credited the member organization "Norma" for initiating work on this topic.
Legal expert Vlora Azemi mentioned that they conducted research on access to justice in inheritance rights for women and girls. She shared that their data-gathering efforts included visits to the Chamber of Notaries of Kosovo and the Statistics Agency of Kosovo, but unfortunately, they were unable to obtain the required data on how many women and girls inherit property. Additionally, she noted that Article 133 of the law on non-contestation procedure was not being implemented at the Municipality of Prishtina in the Civil Status sector.
This initiative is part of the core support which is made possible through the backing of the Kosovo Women's Fund and is financed by the Sigrid Rausing Trust.