The member organization of the Kosova Women's Network, Art Without Limit has successfully concluded the initiative "Empowerment of people with disabilities through art".
Among the concrete results of the initiative, is the second edition of the film festival "Art Without Limit International Film Festival" dedicated to people with disabilities.
Fifty international films from different countries were presented in the festival. The films treated issues such as autism, Down syndrome, people's physical disabilities and the blindness. There were films calling to stop the domestic violence and to promote the rights of women, especially those with special needs. The festival has been open to a wide audience.
"We had foreseen to have about 900 people during the three days of the festival due to the capacity of Kino Armata. But, this number has exceeded as we had an audience all day from 11:00 a.m. to 8:00 p.m. and in total we had 1,500 people who attended the festival and the exhibition," says Ganimete Sava, AWL's manager.
The exhibition with ten professional photos opened during the festival is a product of a workshop attended by seven people with disabilities who were trained in the field of photography.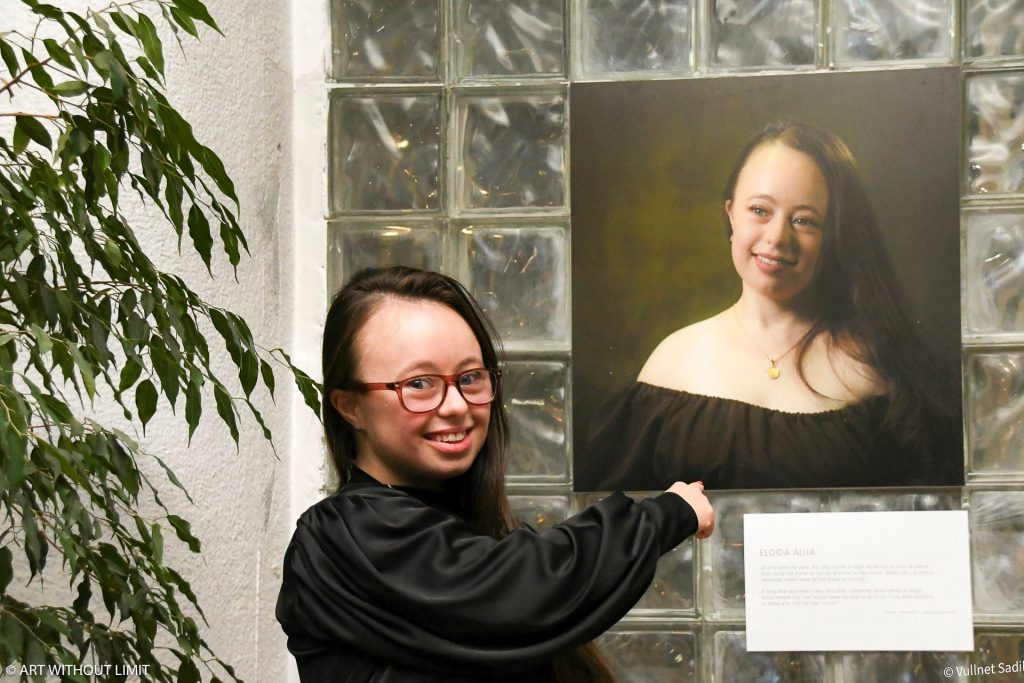 The AWL has also held meetings with the leaders of the Central Electoral Commission (CEC) to enable the voting of all persons with disabilities.
To raise awareness about the removal of obstacles that these people encounter during voting, some people with disabilities were photographed while they went to their voting centers in Pristina for the last local elections.
The Art Without Limit's initiative has been supported by the Office of the European Union (EU) in Kosovo, through the 15th round of the Kosovo Women's Fund.