The Prizren Intermunicipal Association of the Blind (SHNVPZ), a member organization of the Kosovo Women's Network (KWN), held a training session on the topic of "Empowerment of Women with Disabilities."
During the training, the challenges faced by women with disabilities in their personal development and employment were discussed. Shqipe Kryeziu, the project manager, emphasized the significance of such meetings, as there is currently no accurate database that tracks the number of women with disabilities who are employed or ready for work but lack employment opportunities.
"We are conducting research to gather information about the issues faced by women and girls with disabilities. From this meeting, we understood that their concerns revolve around delayed access to education and employment opportunities. We believe that the main factors contributing to this situation are family and environmental negligence, as well as a lack of information about the resources available to support women and girls with disabilities. Therefore, these meetings play a crucial role in providing information and opportunities for young girls with disabilities to access education and understand their rights, leading to better employment prospects," said Shqipe Kryeziu.
Various organizations, including the Association of the Deaf in Prizren, the Association of the Blind in Rahovec, the Hareja Association, Handikos Prizren, and the "Sytë kërkojnë dritë" organization, actively participated in this training.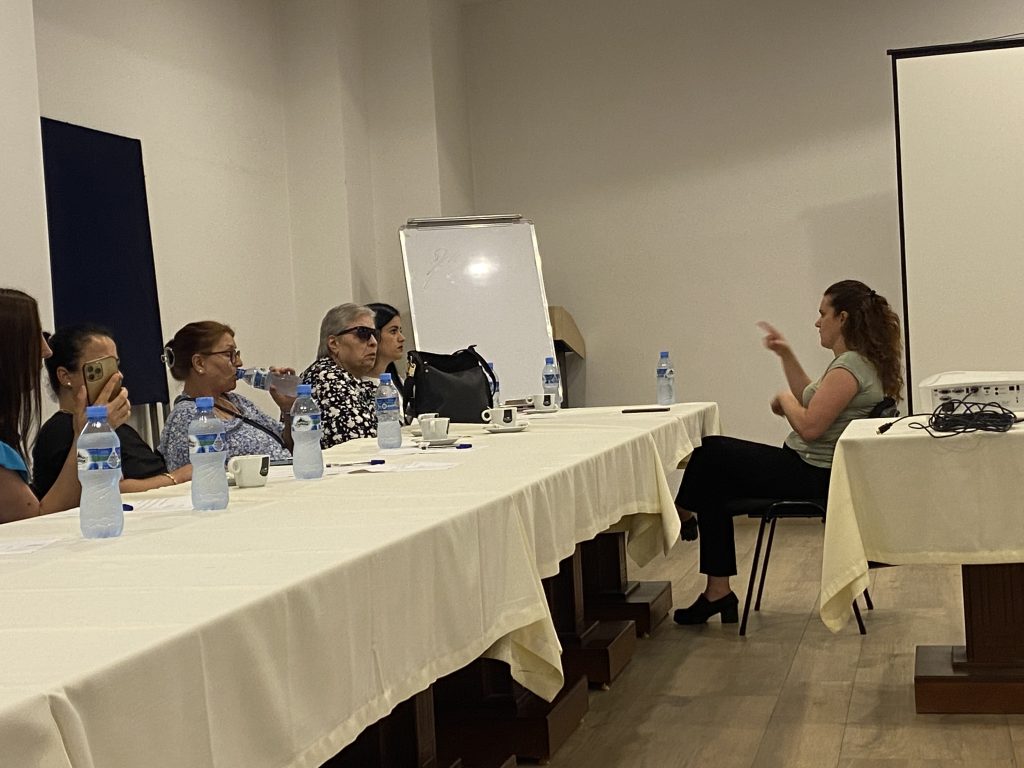 Furthermore, Egzona Hoxhaj, an assemblywoman of the municipality of Prizren, attended the training as a participant. She revealed that the Municipality of Prizren is in the process of establishing an office for persons with disabilities.
"The municipality of Prizren is committed to appointing an official and creating an office dedicated solely to the rights of people with disabilities. While we already have an office for gender equality that has been supporting people with disabilities, we will focus exclusively on the needs and rights of this community through this new office. We will also appoint a legal officer and collaborate with various organizations to create a comprehensive database of this community, allowing us to better understand their needs," said Egzona Hoxhaj.
The Prizren Intermunicipal Association of the Blind (SHNVPZ) organized this activity as a beneficiary of the 18th Round of the Kosovo Women's Fund of the KWN with financial support from the Sigrid Rausing Trust.