Thomas Van Vynckt and Alejandro Esteso Perez from Friends of Europe visited the offices of the Kosovo Women's Network (KWN) on Tuesday, April 4th. KWN's Program Director and Lead Researcher, Nicole Farnsworth, and Women's Economic Empowerment Program Officer, Adelina Tërshani, spoke with the guests about KWN's new strategy, programs, and the Network's work over the years. They also discussed how social change happens and opportunities for joint advocacy to advance gender equality in the country.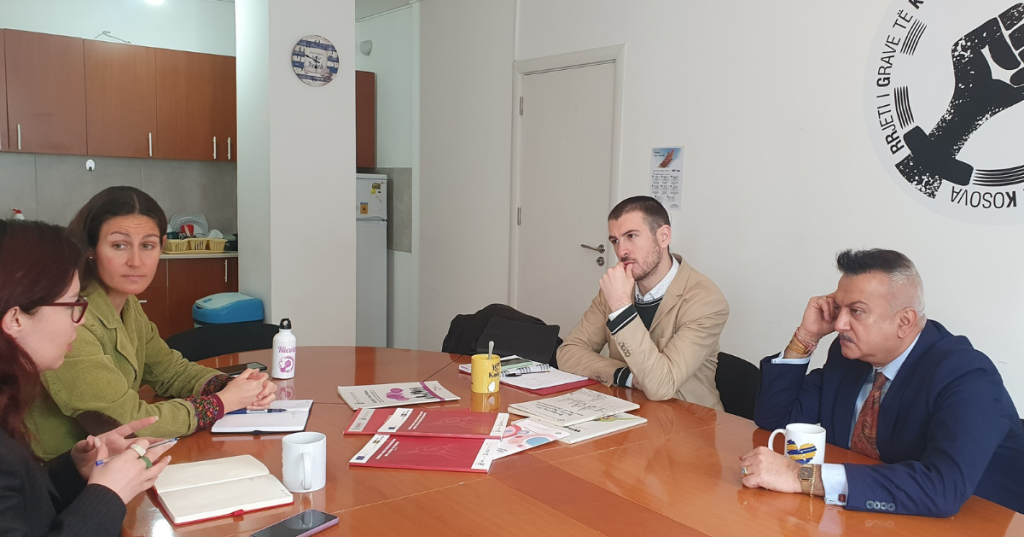 KWN is committed to a society in which women and men have equal opportunities in education, employment, participation in politics, health, and live a life without violence. Therefore, the mission of KRG is to support, protect, and promote the rights and interests of women and girls throughout Kosovo, regardless of their political affiliation, religion, ethnicity, age, level of education, sexual orientation, and ability.
Friends of Europe is a leading European think tank that focuses on policy and public debate on issues related to the European Union (EU).