On 21 September 2022, a high-level delegation from the International Monetary Fund (IMF) visited the Kosovo Women's Network's office.
The delegation was led by Deputy Managing Director Bo Li; Executive Director Daniel Palotai; Regional Representative for the Western Balkans and Responsible for the Office in Kosovo Stephanie Eble; Head of the IMF Mission for Kosovo Gabriel Di Bella; Department for Communication's Officer David Sharrock; and Selim Thaçi, Economist at the Office of the Permanent Representative in Kosovo.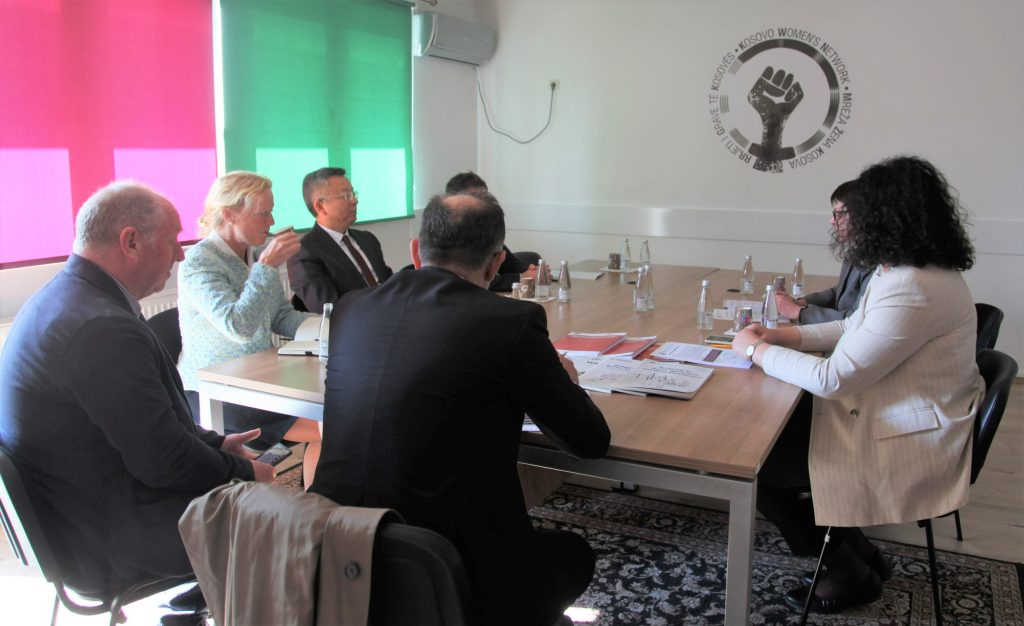 KWN Executive Director Igballe Rogova and Finance Manager Besa Shehu informed the IMF delegation about KWN's strong commitment to achieving gender equality in Kosovo, the challenges that girls and women face and the need to empower them both politically and economically.
They also discussed the new IMF strategy, which, for the first time, includes attention to furthering gender equality. In this regard, they discussed the need to consult women rights civil society organizations, as they can provide support, expertise and be allies in furthering gender equality.
Also, KWN representatives said that the IMF should ensure that any conditionalities that the IMF puts on the Kosovo government when lending funds have undergone gender impact assessments to ensure that these will not have a negative impact on women and children (e.g., by decreasing public expenditures on key programs in an attempt to reduce budget deficits).