The strengthening of women and girls' participation in politics and decision-making processes has always been a main component to achieving gender equality.
In this regard, the Kosovo Lobby for Gender Equality (Lobby) has had a key role in uniting women and opening the necessary discussions regarding their welfare since its establishment in 2014.
An example of success in this area is Lindita Kozmaqi –Piraj, Gender Equality Officer in the Municipality of Dragash, who appreciates the support received from the Lobby.
"The Lobby's support has been very important and has served as a very good way to get to know and exchange experiences with colleagues from other municipalities, as well as civil society and municipal assembly members."
Among other things, Piraj sees Lobby as the proper place to address women and girls' issues and needs.
"Through the Lobby's meetings we have been given advice on how to advocate for women's rights and whom to turn to for help."
During 2019, the Lobby in Dragash advocated to increase and improve women's position in decision-making processes and for re-vitalization of day care centres.

Further, Piraj told how necessary these initiatives have been in order to improve women and girls' position in Kosovo.
"For years, civil society representatives from municipality of Dragash and I have raised the issue of not having a nursery in our municipality."
"Thanks to the tireless work and great support from KWN this issue did not go unnoticed. Since last year, the Day Care Centre for children has operated with the support of UNICEF."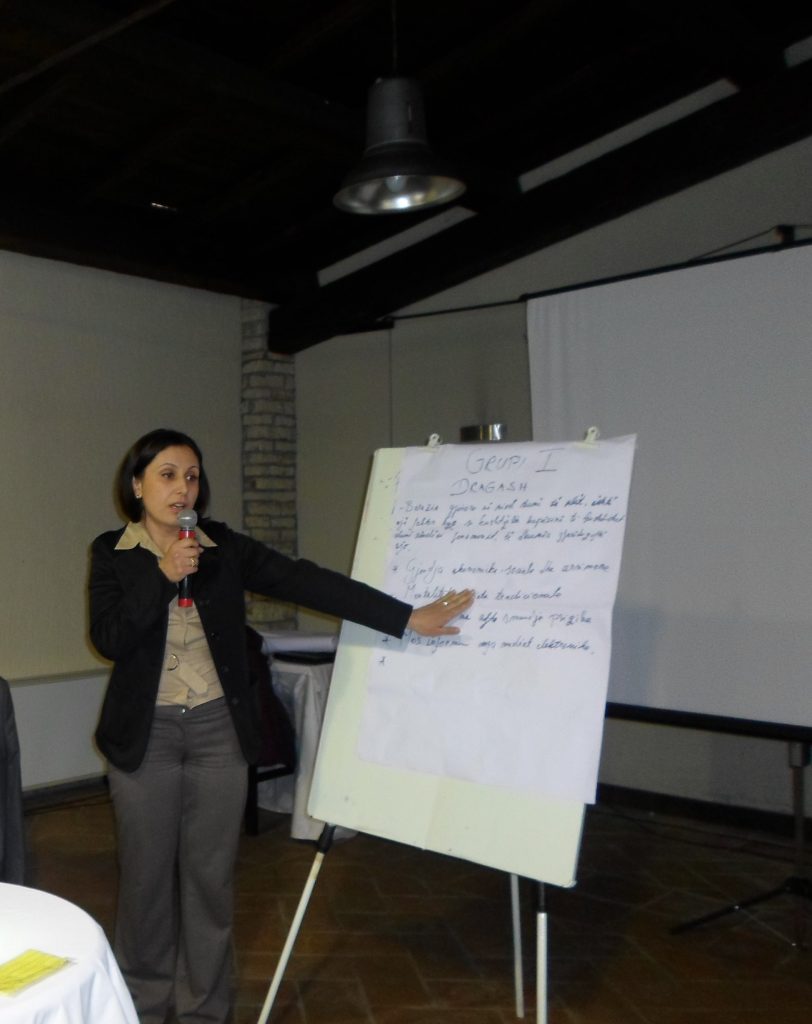 Lastly, she has a message for women who face difficulties in their career path.
"My message to women and girls is to never stop, but work, cooperate with all actors at local and central level, and to connect with the Network or Lobby."
Read more about Lobby's successful advocacies in Kllokot and Lipjan.