Since the establishment of the Lobby for Gender Equality (henceforth known as the Lobby), its members have consistently been working hard for and committed to achieving gender equality in Kosovo.
Strengthening Women's Participation in Politics and decision-making processes has always been of a special importance toward advancing women's rights.
Selvie Rexhepi, Deputy Mayor for Communities in the Municipality of Kllokot, claims that the Lobby helped in her journey to her current political position in the municipality.
"The experience, advocacy, and courage of the women of the Lobby in facing challenges has helped me come this far, "she says.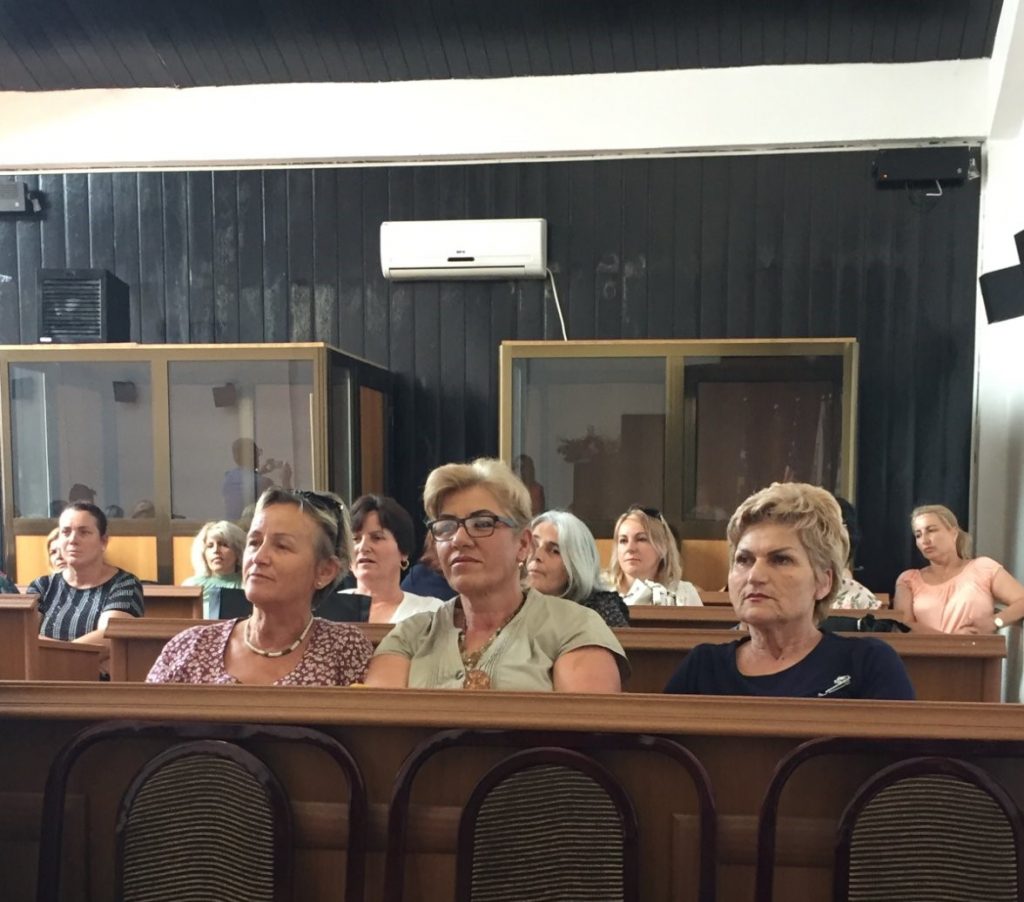 Women participants during the workshop in the right to inheritance "We are equal"
Rexhepi mentioned advocacy initiatives that the Kllokot Lobby has undertaken regarding the societal advancement of women and girls in Kosovo, regardless of their ethnicity. Currently, they are working on the right to inheritance, strengthening the cooperation with the Municipality of Kamenica, and activities for children with different abilities.
"We have worked hard regarding the right to inheritance, yet this does not mean that we have achieved our goal, which is to raise awareness amongst all women [in the municipality] for their right to seek inheritance. They are equal to men, they need to be economically strong, to continue their life on their own and have an active voice. If we lack economic development, the problems are evident. For example, domestic violence, which unfortunately it is still present", said Rexhepi.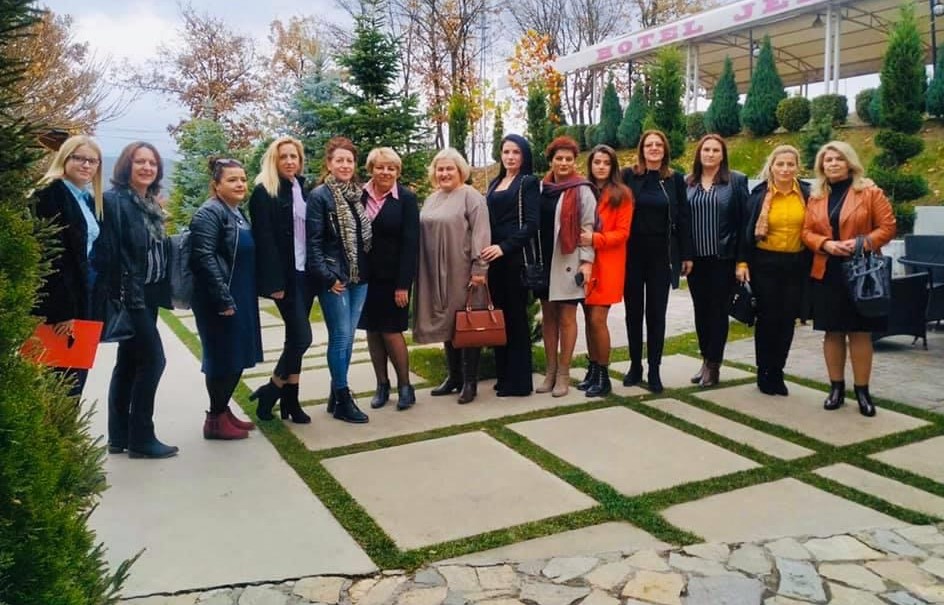 Albanian and Serbian Women during joint-meeting of Lobby in Kllokot and the Municipality of Kamenica
She has also appreciated the importance of Lobby's regular meetings.
"Lobby meetings have always provided information on the current situation of women's rights. These are attended by national and international institutions, different MPs and intellectual figures. Above all, I am happy by the fact that it helps women's organizations", says Rexhepi, adding that her message for women is to keep fighting, despite the challenges.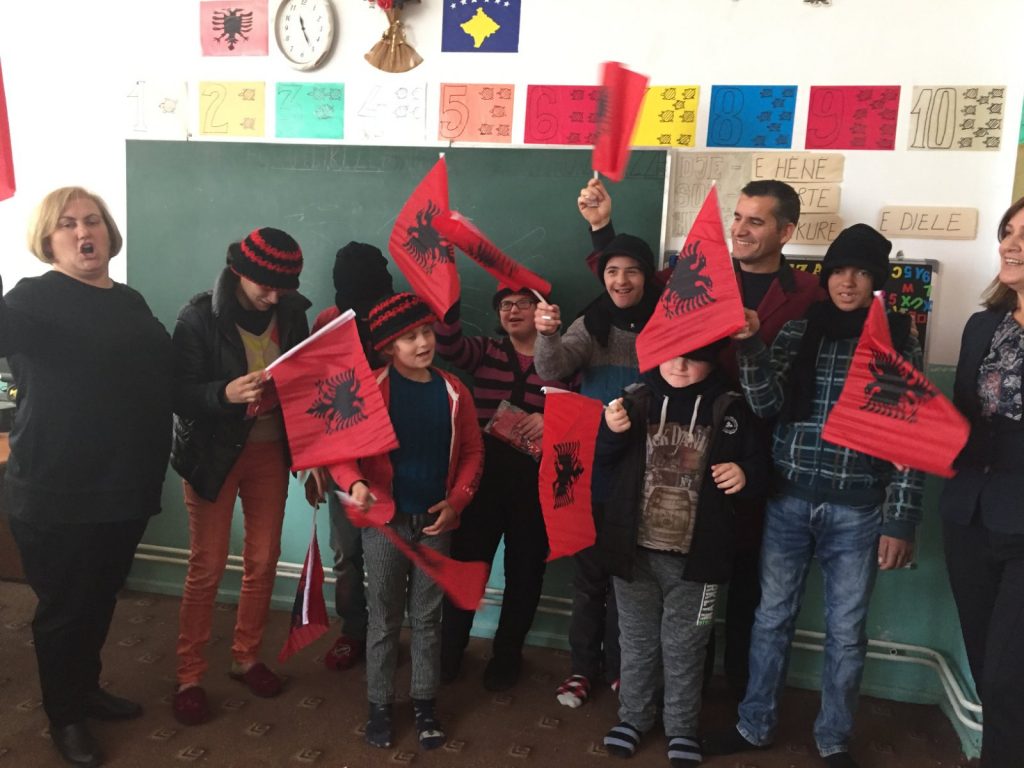 Children with disabilities celebrating the 28th of November
"Success has to do with how much change you can make in people's lives. This is what the Lobby did for me," Rexhepi said.
During the Lobby meeting held back in November 2019, Rexhepi greeted participants with the poem "A true friend", dedicated to the LOBBY– that has supported her through her political journey.
      Click HERE to read this poem as well as learn more about this meeting.