During February, the Kosovo Women's Network (KWN) held three workshops in Lipjan, Skenderaj, and Mitrovica with women jobseekers and entrepreneurs regarding the legal framework for gender-based discrimination in the labour market. During the workshops, Adelina Tërshani, Project Coordinator, KWN, briefed the participants on the legal framework.
She emphasized that according to the main findings of the KWN's research, "Gender-Based Discrimination and Labour in Kosovo", the legal framework is not harmonized, therefore the workers who want to address their cases don't know exactly which law to refer to. Tërshani also explained the procedures for filing lawsuits.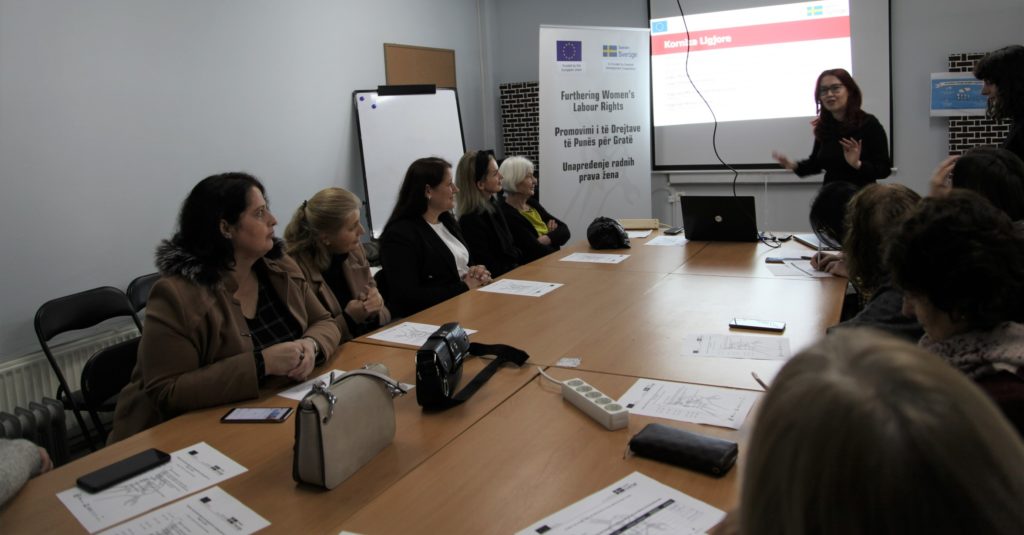 "The Law on Labour is still not in line with the European Union (EU) Work-Life Balance Directive. KWN with many other organizations is trying to advance the recommendations that should be included in the Labour Law and that are in line with the EU directive," she said.
While speaking about the legal framework on gender-based discrimination in the labour market, Valmira Rashiti, Project Coordinator and Legal Assistant, KWN said that KWN is trying to find the ways for the implementation of the appropriate mechanisms.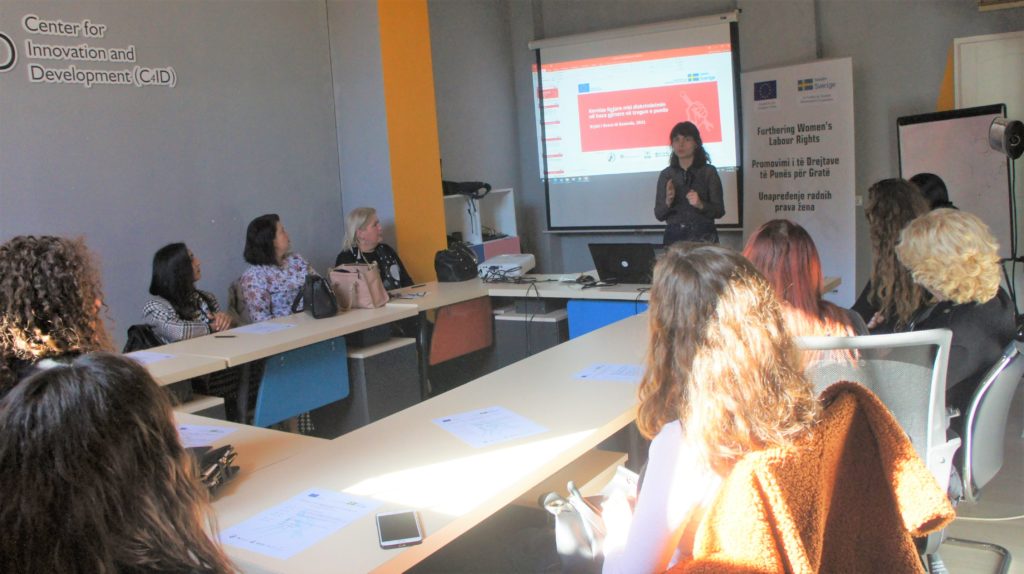 "Although the legal framework can be complex, it is important to know the referral mechanisms where the cases of discrimination can be reported within the community where we operate," Rashiti said.
The participants of these workshops shared their experiences regarding non-compliance with the Labour Law.
"I worked for eight years in a private business and I have never had annual leave, holiday leave or maternity leave. If I took the annual leave, I was not paid for those days," said Serbeze Zabeli from Skenderaj.
Some former women entrepreneurs said that they had to give up their business because of the difficulties they encountered just because of gender.
"I started my own business and functioned for several years, but I had to close it because of sexual harassment from people who came to the store. I did not tell my husband because I was afraid of the worst and as a result I closed the business," one of the participants said.
While talking about a case where she was harassed through telephone, one participant encouraged all women and girls to report any form of discrimination.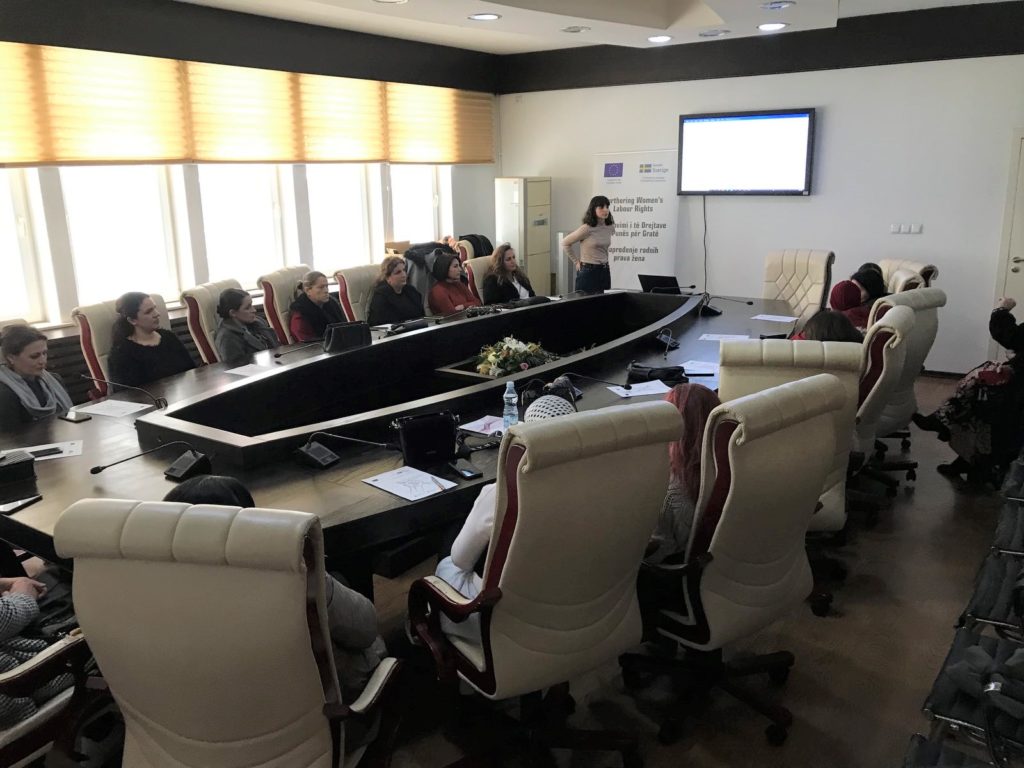 Another participant highlighted the importance of this workshop.
"These workshopsare very useful for us and for the young people. It is good for young girls and boys to embrace the concept of non-discrimination and apply it in practice, " the activist Valbona Salihu said.
KWN constantly strives to combat gender-based discrimination in the labour market.
For more information, see the KWN research report "Gender-Based Discrimination and Labour in Kosovo."
These workshops have been financed by the European Union and co-financed by the Swedish International Development Cooperation Agency (Sida).