The Kosovo Women's Network (KWN) conducted a social media campaign aimed at informing governments, the public and businesses about the benefits of the European Union (EU) Work-Life Balance Directive. Thanks to regional cooperation and synergies built between partner organisations and funders, the month-long campaign reached at least 100,000 men and women in the Western Balkans using infographics.
This Directive aims to combat gender inequalities by expanding the rights of workers with children and those who provide care to their family members. Thus, new fathers can get 10 days of fully paid paternity leave, carers can have five days of leave to care for a relative, parents may have four months of paid parental leave and parents of children under eight may request flexible working hours.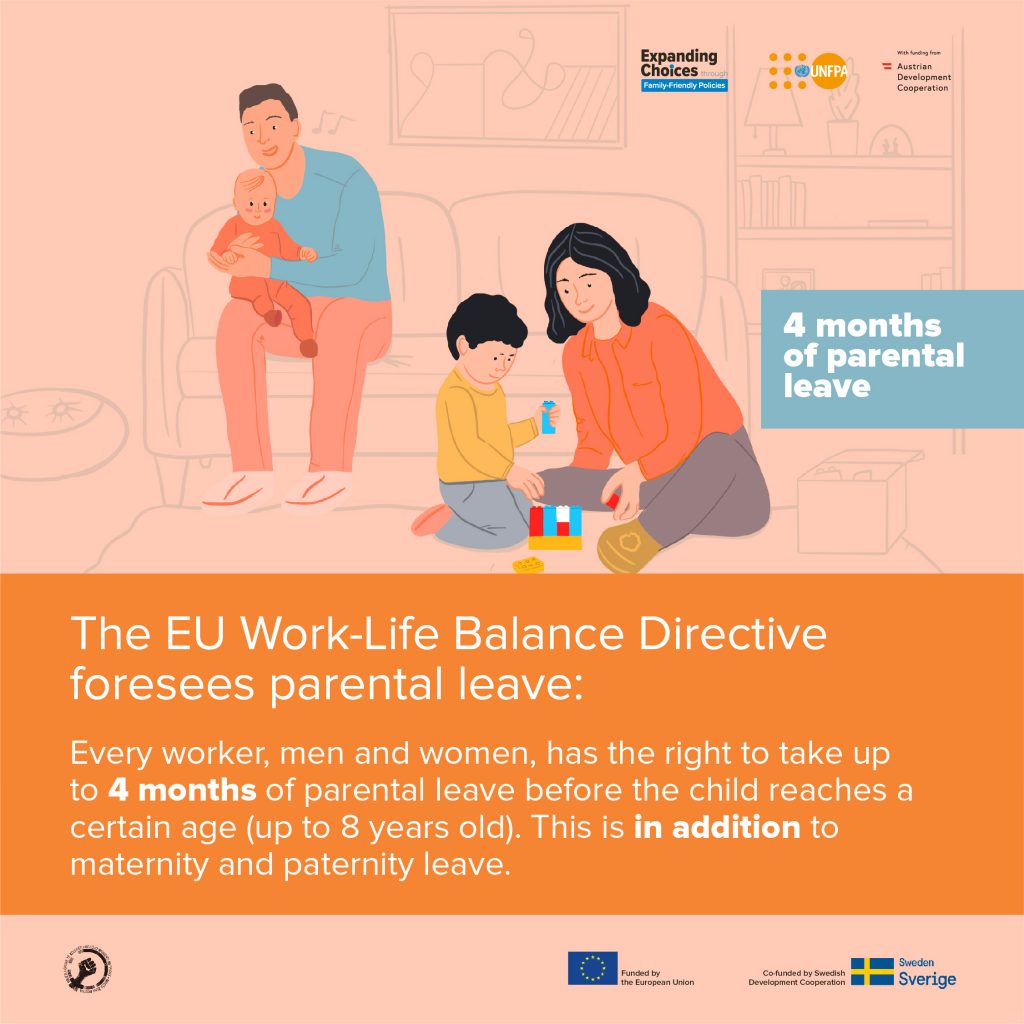 The campaign to raise awareness about the Directive and its relationship with gender responsive family policies was launched initially in Kosovo by KWN in partnership with the Kosovo Chamber of Commerce, supported by the United Nations Population Fund (UNFPA) and funded by the Austrian Development Agency (ADA).
Given the importance of the campaign, KWN worked with partners throughout the Western Balkans to spread ten online posts outlining the benefits of the EU Directive in relevant regional languages.
In Kosovo, as a result of the campaign, many women contacted KWN after seeing various posts, especially those related to maternity leave rights; they requested help reporting cases where their rights had been violated. KWN has assisted these cases by offering free legal advice and assistance in cooperation with the Kosovo Law Institute (KLI). Many of these cases are currently in legal proceedings in the relevant institutions, thanks to synergy support from the European Union (EU), the Swedish Development Cooperation Agency (Sida) and KLI's committed ongoing work.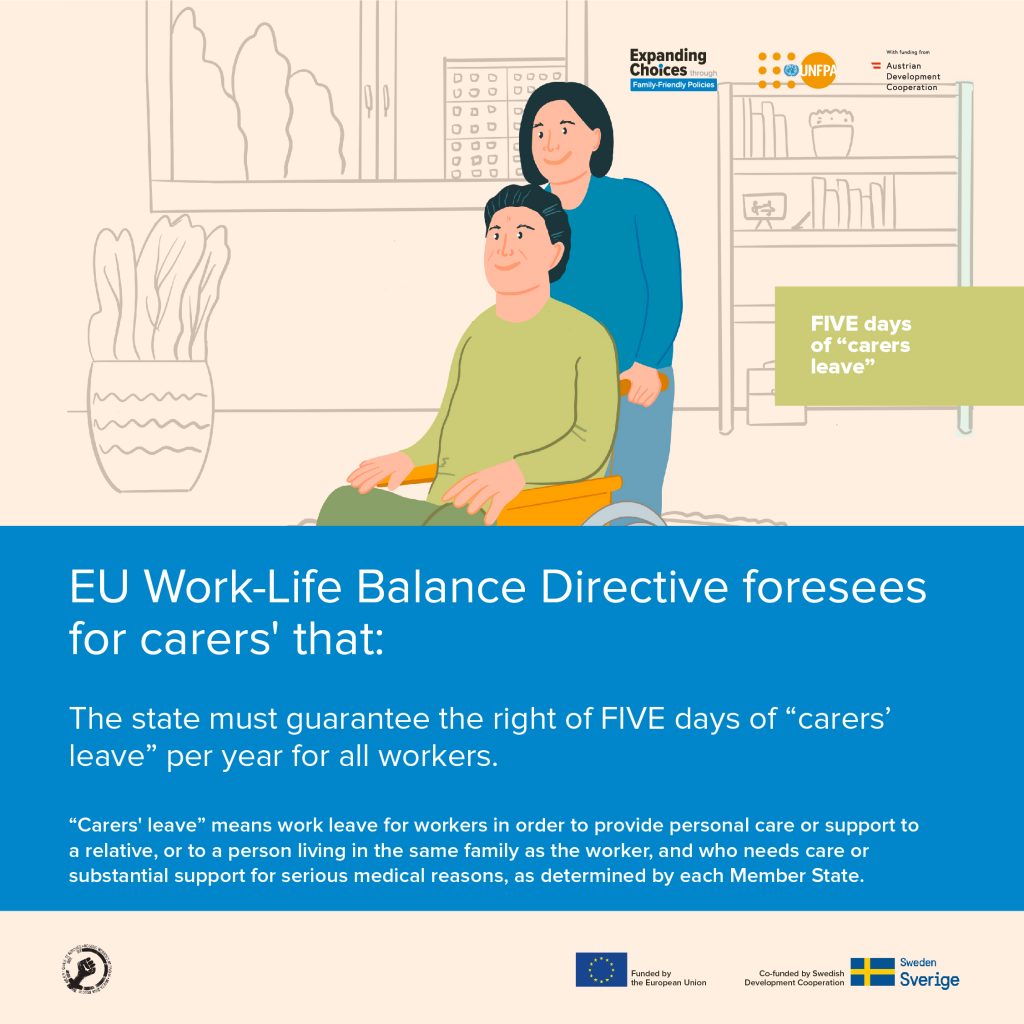 The regional initiative to boost the campaign to a broader audience also received financial support from the EU and Sida. Through this synergy among partners and funders, the campaign has reached a broad audience with information about the Directive and the importance of Western Balkan countries harmonising their legal frameworks with the Directive.
"We strongly believe that all countries' adoption of the Directive will contribute to increasing women's labour force participation, to improving the wellbeing of women, men, children and families, and to gender equality," said Nicole Farnsworth, Program Director and Lead Researcher at KWN. Recognising the importance of implementing this Directive, KWN and its partners in the region continue to encourage their respective governments to harmonise laws and policies with the EU Work-Life Balance Directive. They also continue to call for all employers to apply this Directive in the workplace towards gender equality, increased employee satisfaction, improved performance and, related improvements to success and increased profit.