Today, July 16, 2021, Kosovo Women's Network (KWN) raised its voice against the rape of a 13-year-old from Janjevo, demanding justice and protesting in front of the Center for Social Work (CSW) in Lipjan.
Numerous citizens and activists joined KWN's call for this protest, which continued its march to the Lipljan Police Station.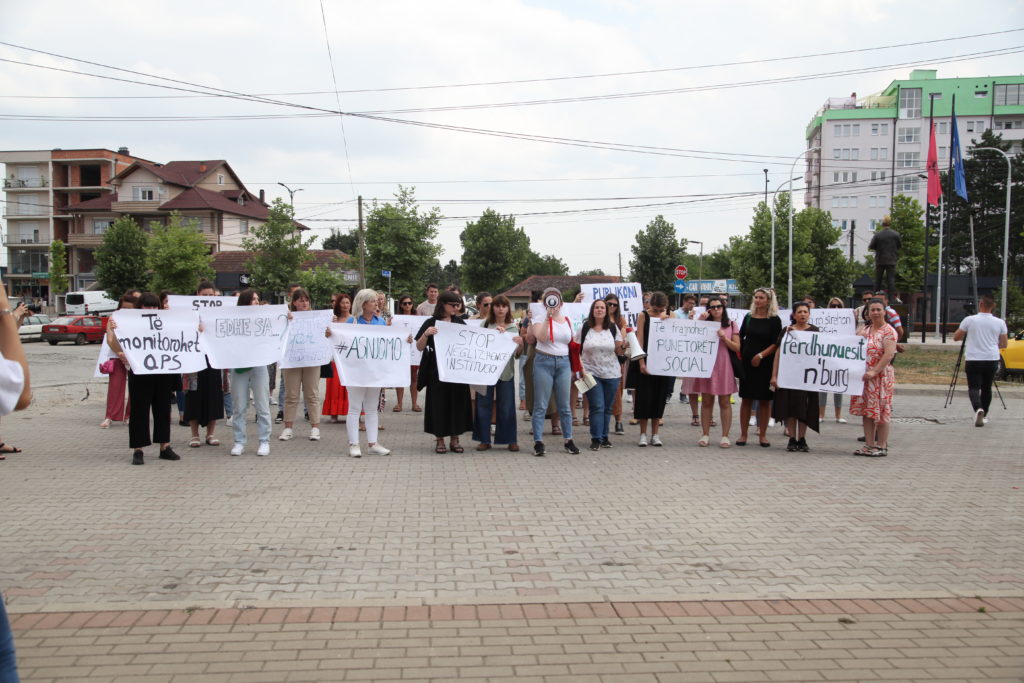 "Monitor CSW", "Rapists in prison" and "Girls are being raped, institutions are staying in silent", were some of the slogans that the activists held in their hands during the protest.
"Violence against women and girls in our country continues to be one of the biggest human rights violations, yet is still one of the least punished crimes in the country. We will not stop until this changes ", said Valmira Rashiti, Project Coordinator, KWN.
Rashiti read the protest demands, which are:
Hold the manager accountable for this case, who knew that the minor was homeless;
Take all necessary measures to physically, psychologically and emotionally rehabilitate the juvenile victim, as well as facilitate social reintegration;
Increase monitoring at the municipal level for the Centers for Social Work (CSW), and emphasize the role of the Directorate of Health and Social Welfare – as provided by the Law on Local Self-Government and the Law on Social and Family Services;
Provide ongoing training and certification of CSW staff, focusing on gender-based violence, and an improved approach to victims, avoiding any form of re-traumatization;
Implement sanctions and disciplinary measures against CSWs and social workers who do not comply with Standard Operating Procedures (SOPs), the Law on Social and Family Services or the National Strategy for Protection from Domestic Violence (NSMS);
Train social workers on the implementation of the Law on Child Protection, and their responsibilities in relation to this law, including the implementation of interventions and measures to prevent and protect children from abuse, neglect, abuse and violence;
Ensure that the Kosovo Police and Prosecution, as well as all responsible justice institutions to enforce the punishment of all abusers involved in the rape of minors.
KWN will continue to monitor the case and hold institutions accountable until the case is resolved and the perpetrators convicted.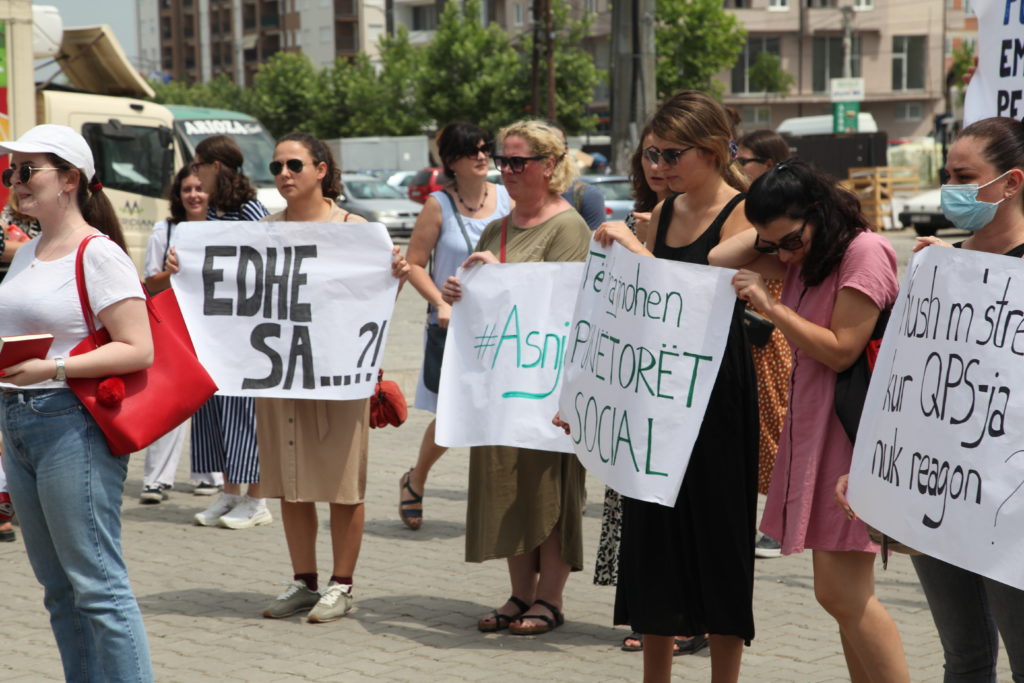 "Life Free from Gender-Based Violence" remains one of KWN's key programs. Every the organisation  engages both in activism and lobbying institutions so that women and girls can live a life free from violence. This includes raising awareness amongst officials and citizens in tackling gender-based violence. including domestic violence, rape and sexual harassment.
This activity was supported by Austrian Development Agency.
Read HERE KWN's response regarding this case.