Integration of the Gender Perspective in the Security Sector Is Recommended
For the second time in a row, the Kosovo Women's Network, represented by Valmira Rashiti, has been part of the delegation of Western Balkan countries on an advocacy visit to Germany organized by the Kvinna Till Kvinna Foundation, along with partner organizations from the Western Balkans.
KWN, along with organizations from the region, assessed this week as crucial in highlighting the priorities of women and girls amidst the challenging political and social contexts in Western Balkan countries.
Valmira Rashiti specifically emphasized to the representatives of Germany the need to redefine the notion of security, one that takes into account the diverse needs and concerns of both men and women and incorporates them into strategic documents. She also called for increased funding for women's organizations, whose presence in the region is diminishing. Additionally, she stressed the importance of greater consultation and inclusion of women and civil society organizations in decision-making structures, with a particular focus on the Kosovo-Serbia dialogue.
Among the most important meetings, KWN emphasizes the meeting with the Special Representative of the German Government for the Western Balkans, Manuel Sarrazin, and the meeting with the German Ministry for Economy and Development.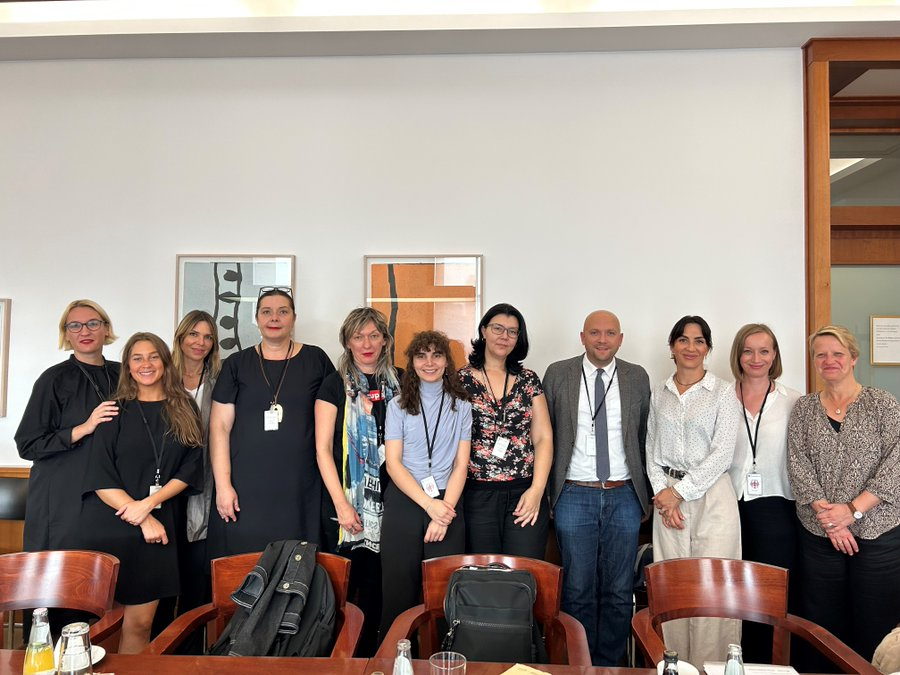 Since the German Ministry of Foreign Affairs is an important ally of the Western Balkan countries in the EU accession process, the delegation of WCSO and Kvinna till Kvinna met in Berlin with Dr. Frédéric Jörgens, Deputy Head of the Division for Western Balkans at the German Federal Ministry of Foreign Affairs.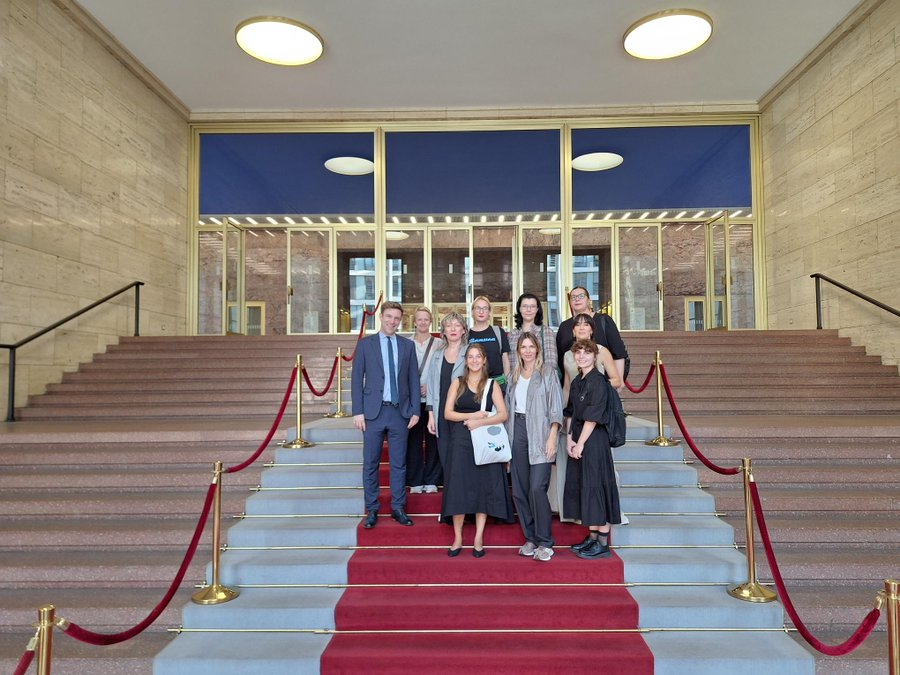 A meeting was also held with Simon Rapp, the assistant to the member of the German Bundestag, Adis Ahmetovic, to discuss women's rights in the Western Balkans and to reflect on the situation in the region.
The weekly visit concluded with a meeting with Linn Selle, Head of the Department of European Affairs in the State Representation of Rhineland-Westphalia in the German Federal Government, which is dedicated to promoting civil society engagement and a gender-focused approach in the Western Balkans' EU membership process.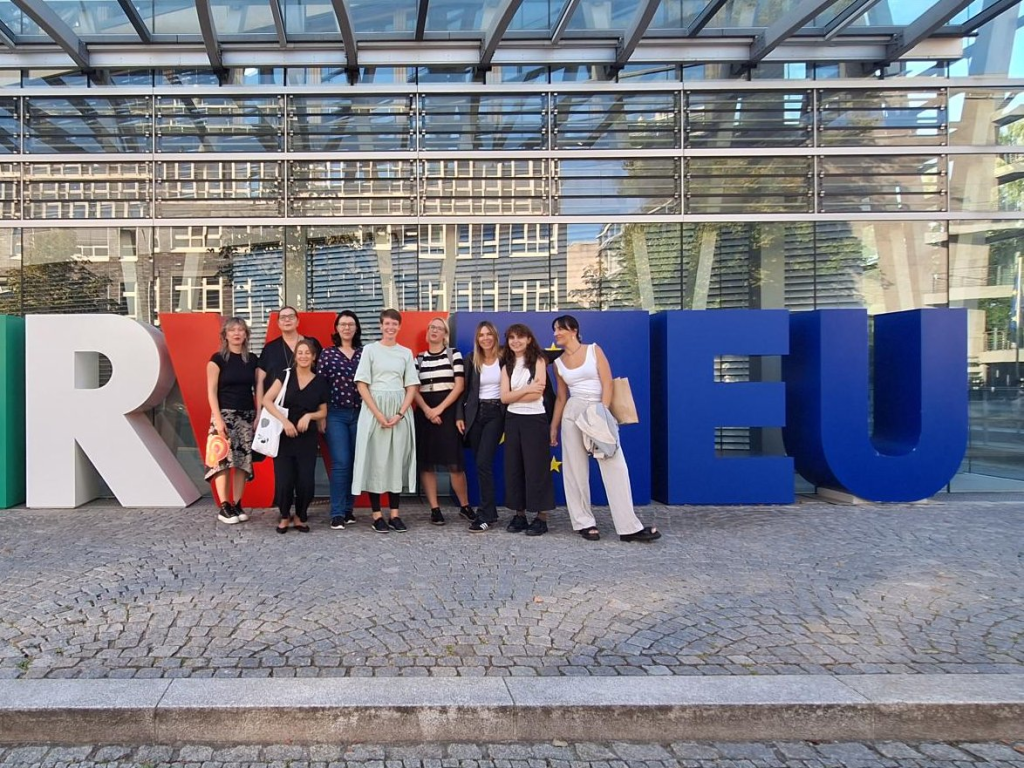 These meetings focused on the role and potential of women and civil society in the Western Balkans' EU membership process, in alignment with the principles of Germany's recently approved Feminist Foreign Policy Strategy.
KWN and its partner organizations were recognized as key contributors to the implementation of this strategy, leveraging their extensive expertise in gender equality and the integration of the gender perspective into EU membership documents.
These meetings were part of the annual advocacy visit to Berlin, supported by Kvinna Till Kvinna.
The photos shared here are courtesy of Kvinna Till Kvinna.