Today on November 16, The Lobby for Gender Equality (Lobby) gathered to discuss "Women, Peace, and Security- Decision Making in the local level."
Representatives of institutions, women's rights organizations, as well as members of the Kosovo Women's Network (KWN) and women engaged in politics discussed and shared their experiences regarding women's participation in politics at the local level.
KWN Executive Director Igballe Rogova, stressed the important role of the Lobby for Gender Equality since its establishment, towards supporting women in institutions, politics, and decision-making processes.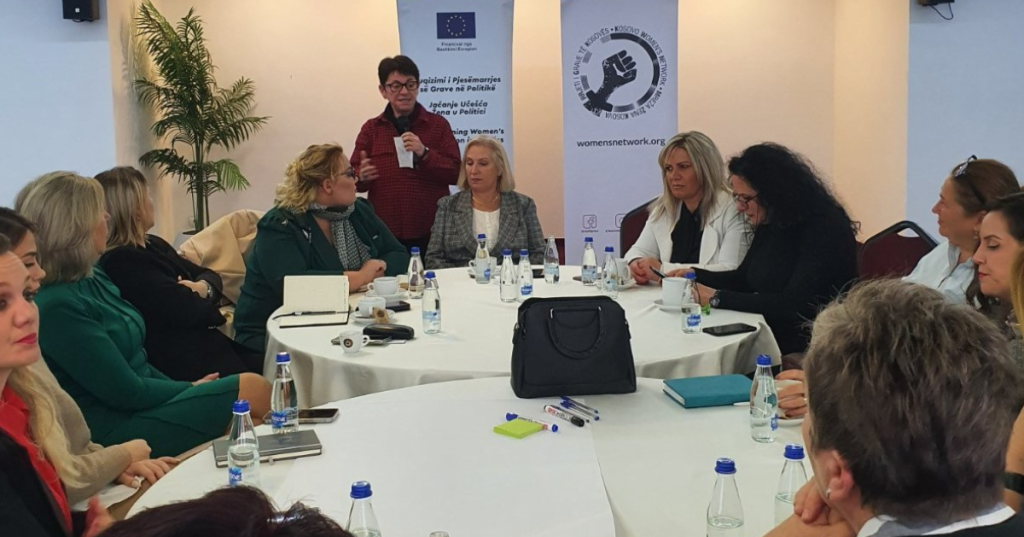 She said that the KWN will continue to work to strengthen the Lobby. Therefore, during this meeting, the members of the Lobby have been given the opportunity to give their concrete suggestions on how the KWN in the next four years, through its new Strategy, can contribute to the empowerment of women and girls at the local level and in the decision-making processes.
The members of the Lobby for Gender Equality, divided into three groups, have discussed the challenges and problems and have given their suggestions that should be included in KWN's new strategy for 2023-2026.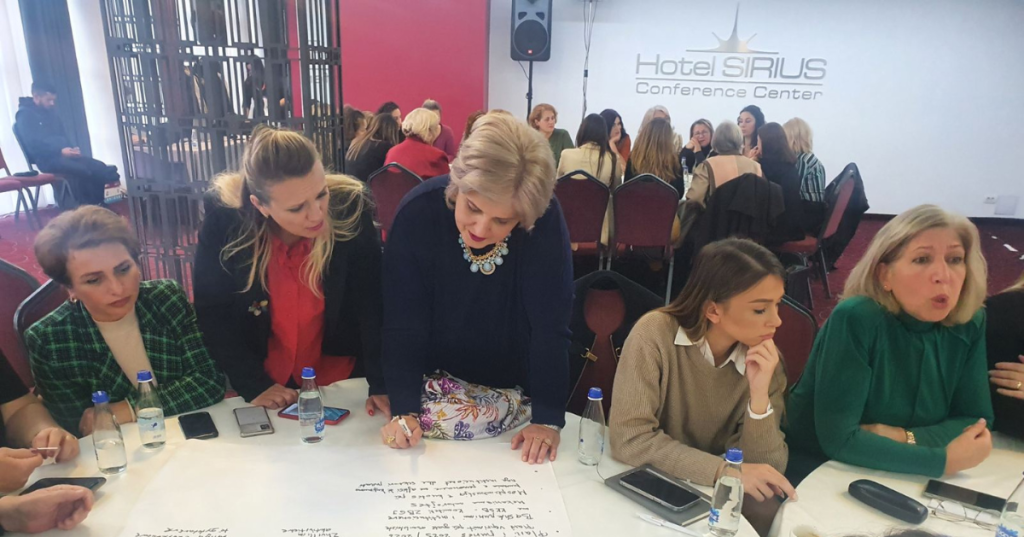 Rogova also emphasized that women's rights organizations should continue to support each other, as well as women in politics, especially at the local level.
Valbona Sadiku, from CECD Friends, during today's meeting, spoke about the importance of local organizations cooperating with local institutions in peacebuilding.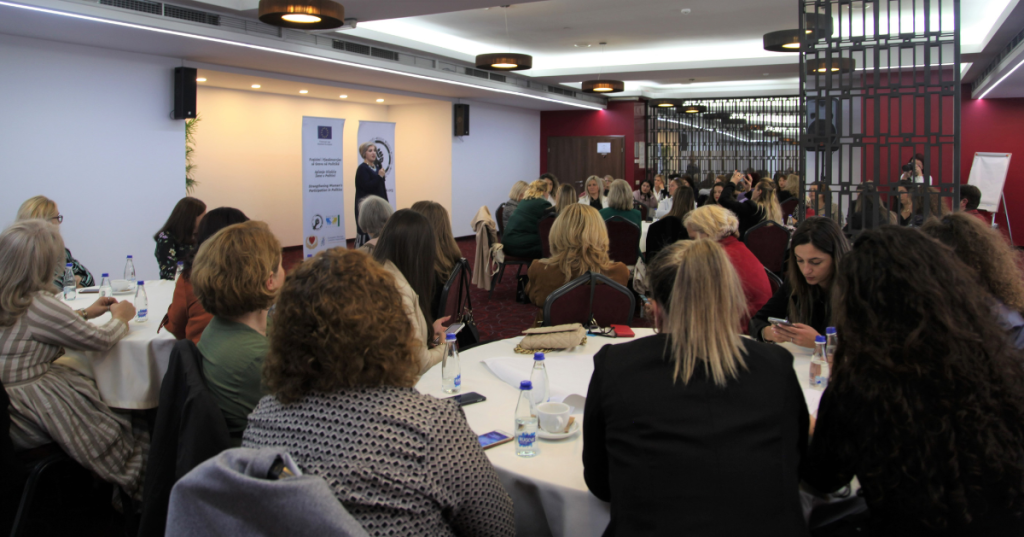 In this context, she mentioned that as a result of the cooperation between women's rights organizations and Mitrovica's Municipal Assembly they manage through advocacy to plan the building of a new shelter house for victims of domestic violence in this city.
This meeting has been supported by the Office of the European Union in Kosovo.