Following the increase in the cases of gender-based violence against girls and women in Kosovo, and after the recent cases of sexual violence, the Kosovo Women's Network (KWN) has opened again the exhibition "Break the silence: Ending violence behind the walls". The traveling exhibition that presents a symbolic labyrinth that shares stories gathered by Kosovo Women's Network (KWN) regarding women and men who have experienced domestic violence was open in three different municipalities, Klina, Ferizaj and Viti.
The exhibition in Klina was special, because it was organized by the Municipality of Klina, in cooperation with KWN. The deputy mayor of Klina Marqe Tanushi Selmanaj said that the exhibition aims to raise awareness against gender-based violence, especially after the recent events, where the victims are mainly girls and women.
"The exhibition came as a result of recent events. We thought of having such an installation in our municipality to raise the voice as an institution trying to fight these negative phenomena," said Tanushi Selmani.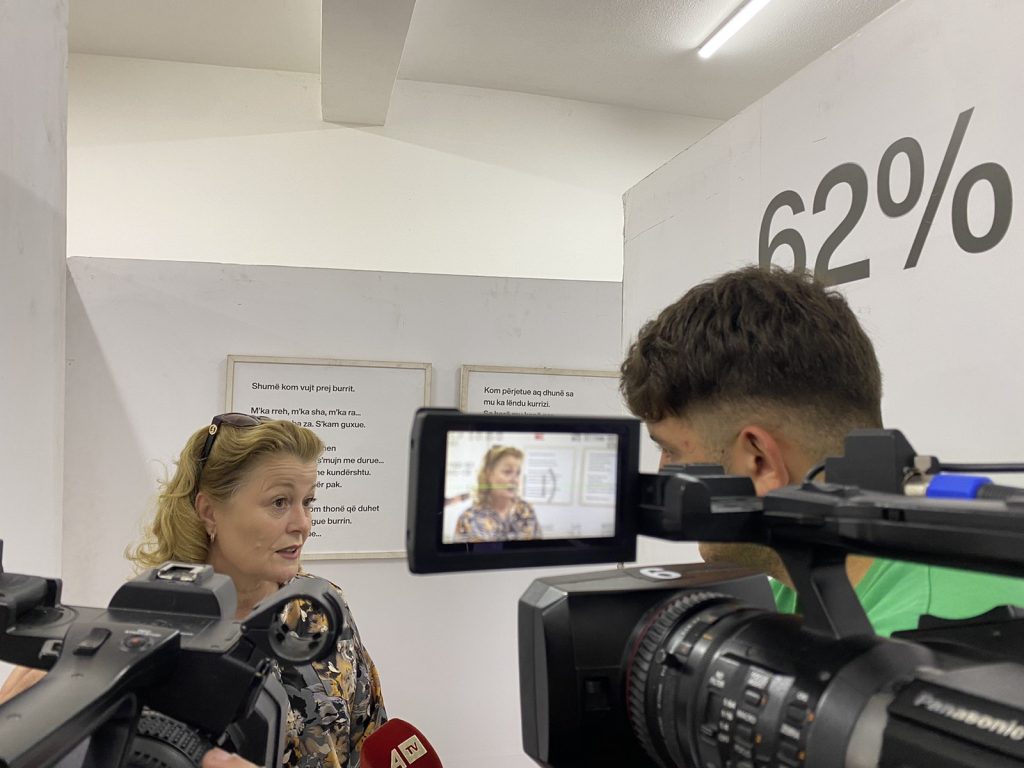 Citizens had the chance to visit the exhibition in Klina from 6-9 September, at the "Jehona e Dukagjini" venue.
Besarta Breznica, Coordinator of the Project for Addressing Gender-Based Violence, KWN said that the exhibition was shown in several cities, while Vitia was their next destination.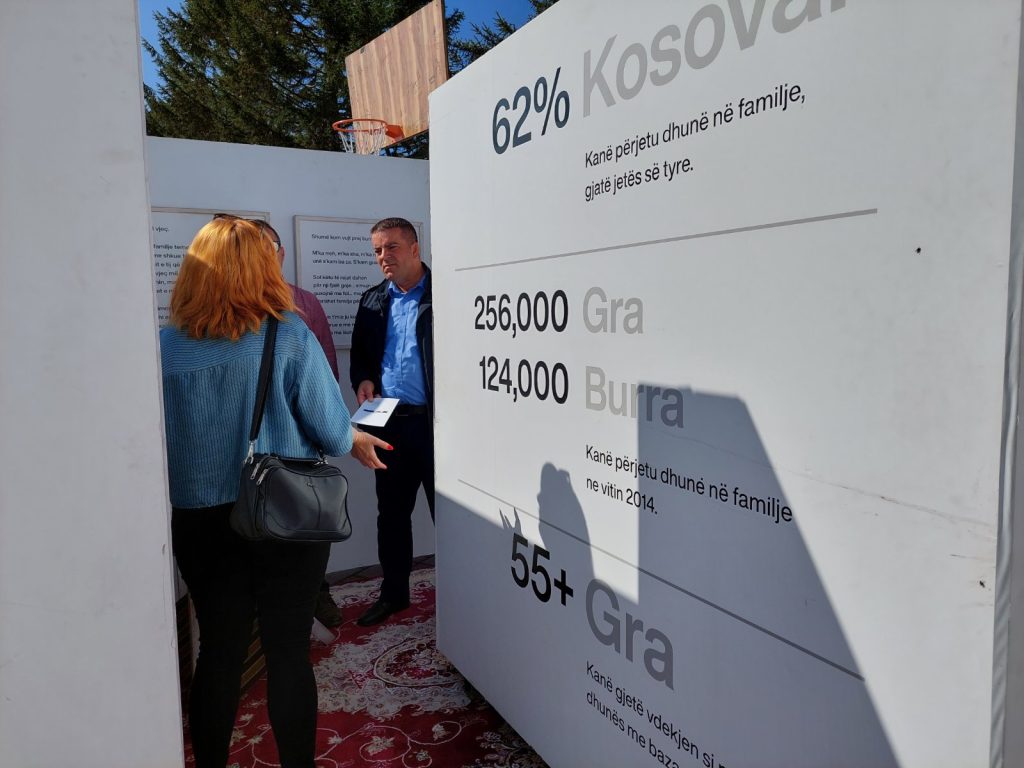 "This year, the exhibition has traveled to Malisheva, Fushë Kosova, Ferizaj, Klina, and Viti. Citizens were very interested to go inside the walls and getting informed about the exhibition. Also, we have a chance to talk in more detail about domestic violence and recent cases of sexual violence", she said.
KWN will continue to open the exhibition in other cities. During this year there will be various online campaigns against gender-based violence, in particular against domestic violence.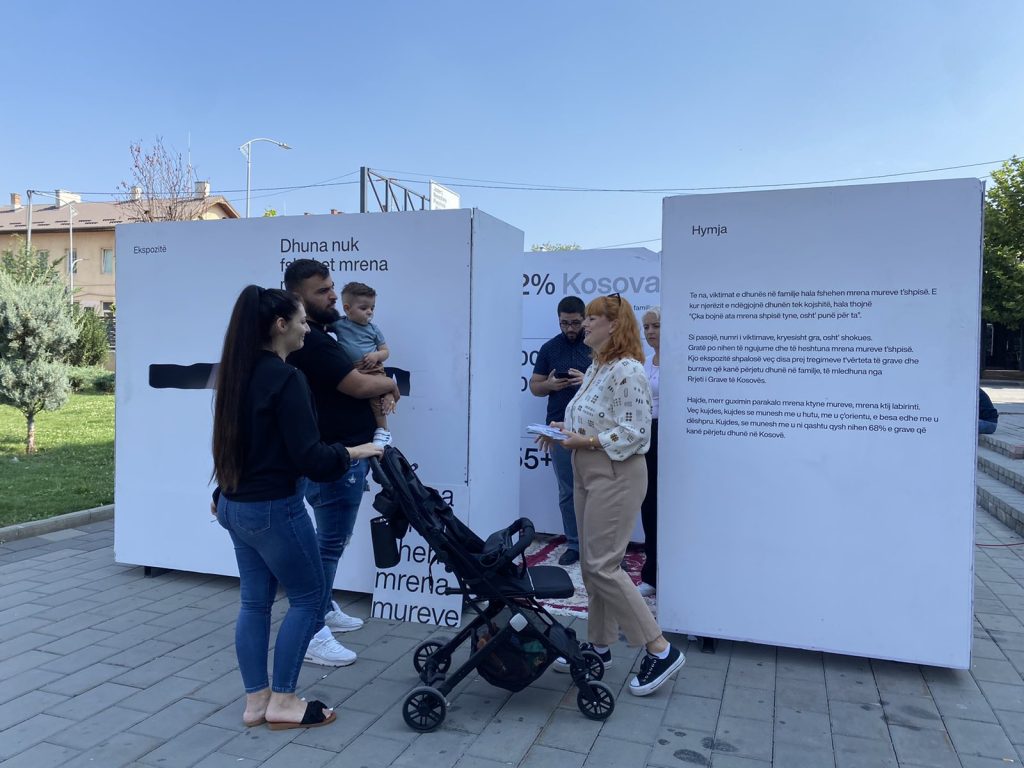 The exhibition is supported by the European Union (EU) through UN Women (#EVAW) and the Austrian Development Agency (ADA)