Today, August 26, numerous citizens and activists joined the protest to demand institutional responsibility for the murder of Marigona Osmani as well as many other women.
The protest organized by the Kosovo Women's Network (KWN), Center for Information, Criticism and Action, Feminist Thinking and Action Collective (QIKA), Kosovo Gender Studies Center (KGSC) and Youth Initiative for Human Rights (YIHR), started in front of the Ministry of Justice, continuing with a march to the building of the Ministry of Internal Affairs and ending at the Government of the Republic of Kosovo.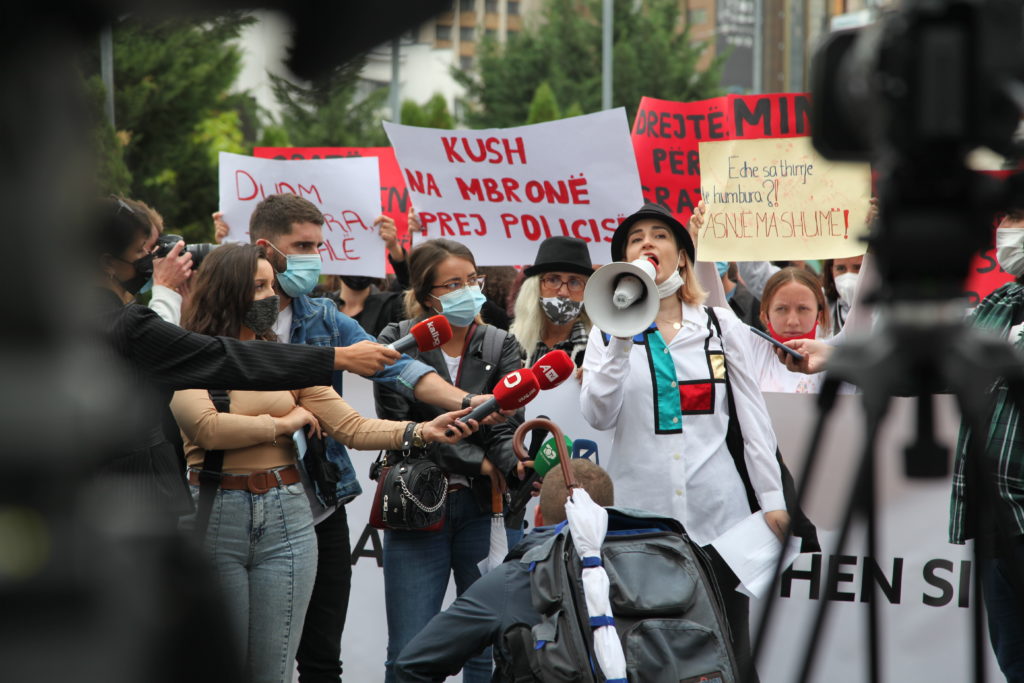 This protest had the following demands:
1. Treatment of femicide as a national emergency;
2. Establishment of a department within the Ministry of Interior for prevention and treatment of femicide;
3. Monitoring, sanctioning and dismissal of Kosovo Judges, Prosecutors, and Police Officers who do not treat cases with seriousness and gender sensitivity, according to the Criminal Code of Kosovo and the Istanbul Convention; Accountability from the Kosovo Judicial Council, the Kosovo Prosecutorial Council, and the Police Inspectorate for these cases of violations;
4. Concrete plan by the Government of the Republic of Kosovo for combating gender-based violence;
5. Safety for girls and women in all spaces.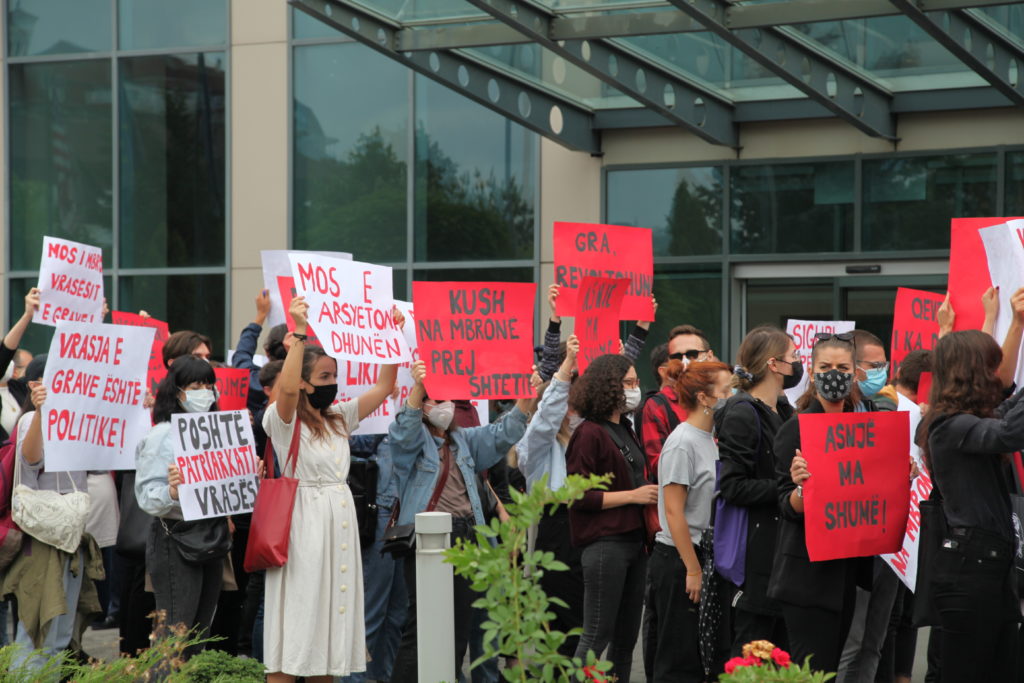 KWN will continue to monitor the case and hold institutions accountable until the case is resolved and the perpetrators convicted.
"Life Free from Gender-Based Violence" remains one of KWN's key programs. Every the organisation engages both in activism and lobbying institutions so that women and girls can live a life free from violence. This includes raising awareness amongst officials and citizens in tackling gender-based violence. including domestic violence, rape and sexual harassment.
Read HERE KWN's response regarding this case.
Read more: Protest in Ferizaj, maximum punishment for the murderers of the 18-year-old