In a dynamic conclusion on November 17, representatives from shelters gathered for a workshop organized by Kosovo Women's Network.
The event brought together participants from shelters and dedicated centers, focused on delivering impactful services for victims of gender-based violence.
Throughout the vibrant workshop held from November 15 to 17, participants delved into discussions on well-being, safety, and the challenges inherent in their work. Given their daily interaction with victims, the dedicated staff recognized the risk of professional burnout in their crucial roles.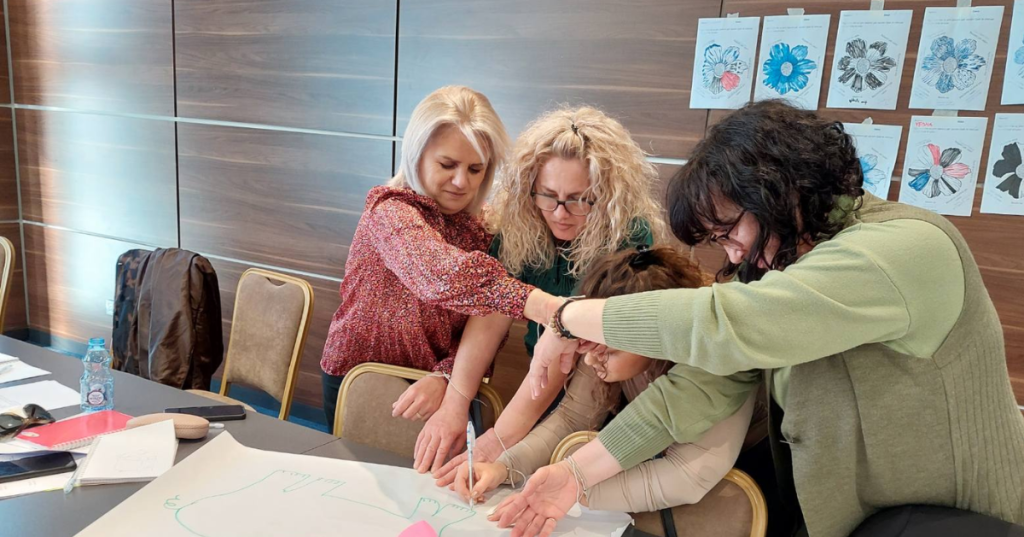 Reflecting on the workshop's significance, Ardita Thaqi, a representative from a Kosovo shelter said:
"The workshop made me realize how busy I have been," said while underscored the imperative need for such gatherings to sustain the quality and effectiveness of services provided to women, girls, and children who have survived violence.
This initiative has been supported by Canada Fund for Local Initiatives.