The Exhibition "Break the Silence: Ending violence behind walls" has continued the journey it began last year.
Today, the citizens of Pristina had the opportunity to visit this exhibition, which symbolically portrays a labyrinth that reveals some of the real stories and experiences of women and men who have suffered domestic violence collected by the Kosovo Women's Network (KWN).
Adelina Berisha, Program Manager for Gender-Based Violence, opened the exhibition and mentioned that this event symbolically coincides with the 20th anniversary of United Nations Security Council Resolution 1325 on Women, Peace and Security.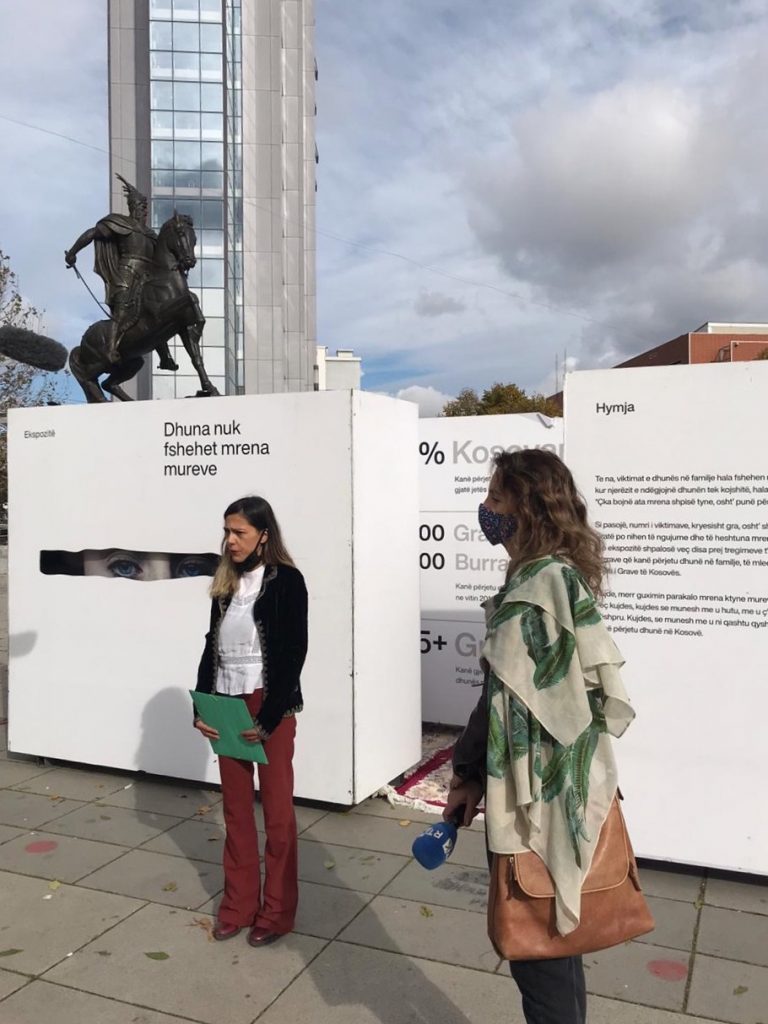 "The exhibition has continued this year, knowing that, unfortunately, there was an alarming rise in domestic violence cases during the quarantine and movement restrictions. Violence against women must be condemned by each of us, without any compromise or justification", said Berisha.
"Retaining Walls" was a part of exhibition that stirred a great deal of interest among the citizens. Through the stories hung in frames on these walls, the visitors were informed about what the key institutions provide to address this form of violence and how the citizens can reach those institutions to exercise their rights.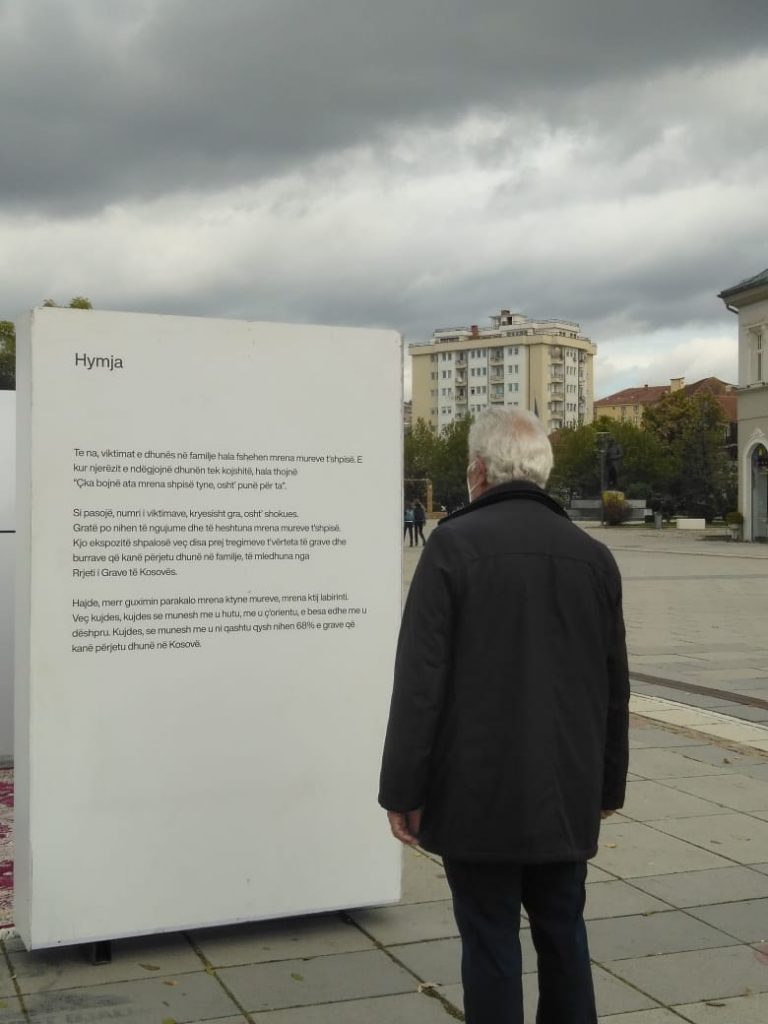 The Exhibition "Break the Silence: Ending violence behind walls" was held in Gjilan, Gjakovë, Pejë, Ferizaj, Prizren, Mitrovicë, and Drenas last year.
This exhibition was supported by the European Union (EU) through UN Women (#EVAW), the Austrian Development Agency (ADA).