Throughout February, the Kosovo Women's Network (KWN) participated in three thematic workshops organized by the CiviKos platform within the Citizen Engagement Activity.
These workshops were focused on "Increasing civil society participation in policy-making," "Increasing volunteerism for programs of public interest," and "Developing practices and procedures for contracting civil society organizations (CSOs)."
The activity was based in the four objectives of the Government Strategy for Cooperation with Civil Society 2019-2023. The meetings were attended by representatives of civil society organizations from the local and central levels.
At the meetings, the findings related to the implementation of the Government Strategy for Cooperation with Civil Society for the year 2022 were presented.
Based on the monitoring findings of the Strategy, the Program Officer at KWN, Etleva Malushaj, reiterated the importance of the active participation of CSOs in the creation of public policies.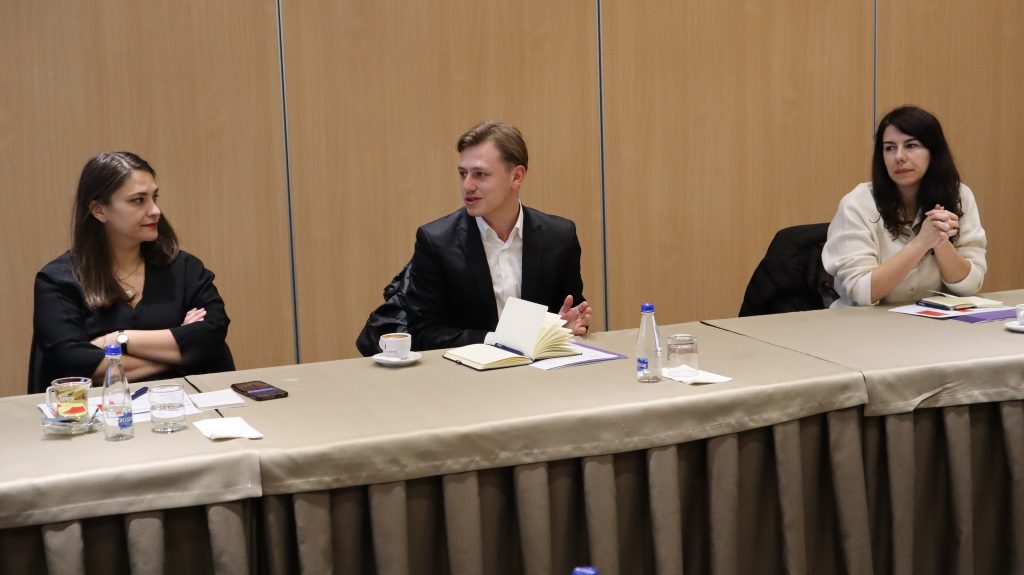 She raised several points regarding public consultations, emphasizing the need to recruit an official for public consultations and hold information sessions for NGOs as foreseen by the Strategy.
According to her, this would help in better organizing these consultations. She also emphasized the importance of involving stakeholders, especially organizations working for women's rights, and finding the best possible opportunity to increase participation in public consultations.
Regarding the increase in volunteerism, attention should be paid to the drafting of the legal framework for the regulation of this field. It is considered necessary to insist on the finalization of the concept document on volunteerism. Voluntary work is extremely important in building social solidarity.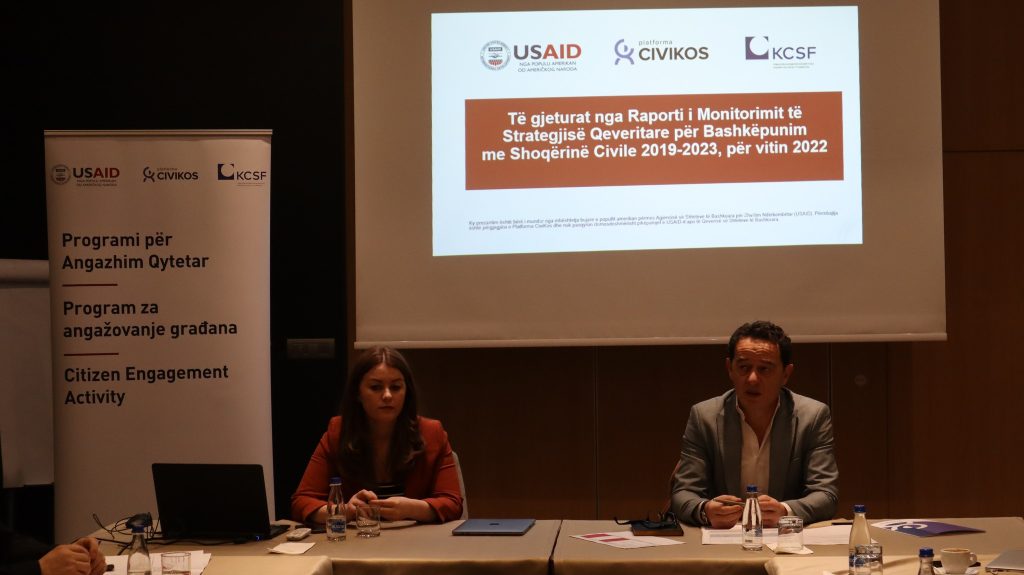 During the meetings, Adile Shaqiri, Head of the Social Services Division in the Ministry of Justice, discussed the process of transferring social services from the Ministry of Finance, Labor, and Transfers to the Ministry of Justice.
Malushaj emphasized that CSOs have an important role in providing services, and it is necessary to continue the dialogue with them regarding the practices and modalities for long-term engagement of CSOs in the provision of social services.