On September 25- 27, the Lipljan Youth Center (LYC) held a workshop on "Developing an Orientation Document on Local Policy to Support Women Start-ups and Increase Participation in Decision-Making", with women entrepreneurs in Lipjan. This activity was held within the initiative "Supporting girls and women for active participation in the economy", supported by the Kosovo Women's Fund (KWF) and funded by UN Women.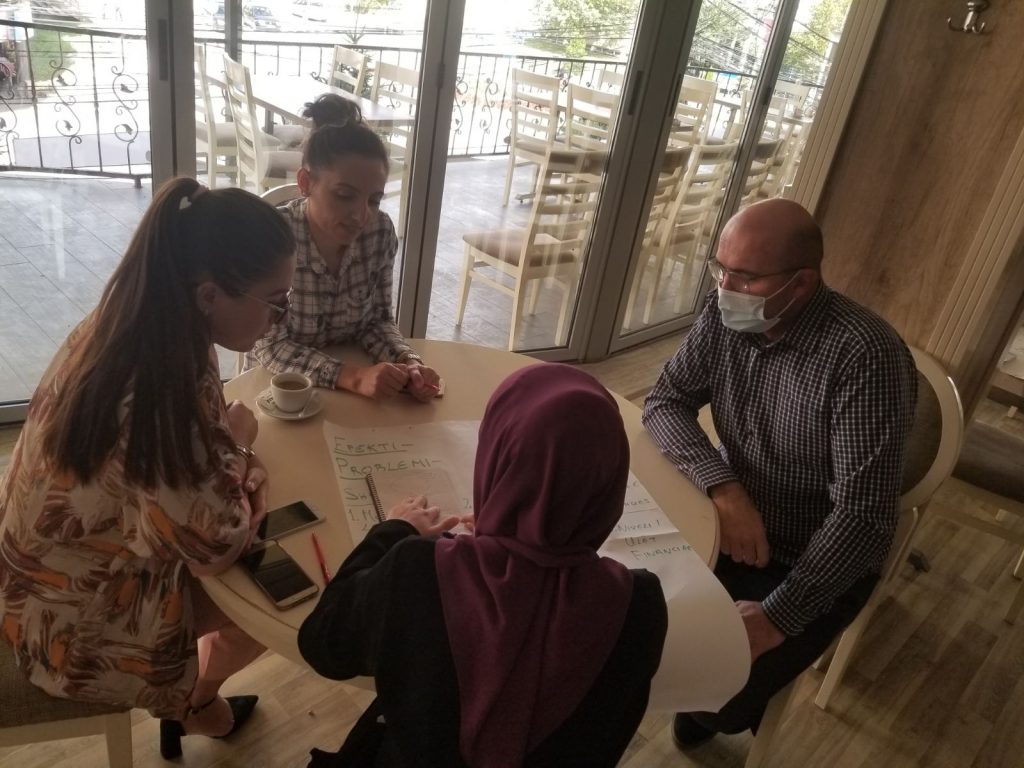 The purpose of the three-day workshop was to draft a document which will be ready for municipal authorities' approval. This document reflects the assessments and needs of small businesses in the region.
Participants were relevant local actors, such as NGOs and local small business owners, who have influence and can contribute to this policy, which will effect the well-being of women and young women entrepreneurs.
The leader of the workshop, economist Driton Berisha, together with the participants of the workshop, compiled and finalized the document for support of the business sector.
Berisha, among other things, informed the participants about the decision-making processes and the development of local policies, as well as the identification of challenges and problems of new businesses.
In addition to Lipljan Youth Center, beneficiaries of the 14th round of KWF are 19 other member organizations. You can read the full list HERE.
Read more about this initiative:
Lipjan Youth Center aims to increase the capacity of women and girls to start new businesses