In the framework of the "Gender Equality Index in Local Self-Government in North Mitrovica" initiative, the member organization of the Kosovo Women's Network (KWN), Udruženje Poslovnih Žena (WBA) held trainings and meetings with Office for Communities and Return, Gender Equality Officers, representatives from the Office for Social Welfare and Health, Chief of Urban Planning and official of the coordination mechanism.
Although gender equality index is a relatively new concept in Kosovo, its importance was acknowledged by participants who through an interactive discussion understood more about basic concepts, differences between gender and, the role of women and men in society as well as stereotypes that have traditionally prevailed among us.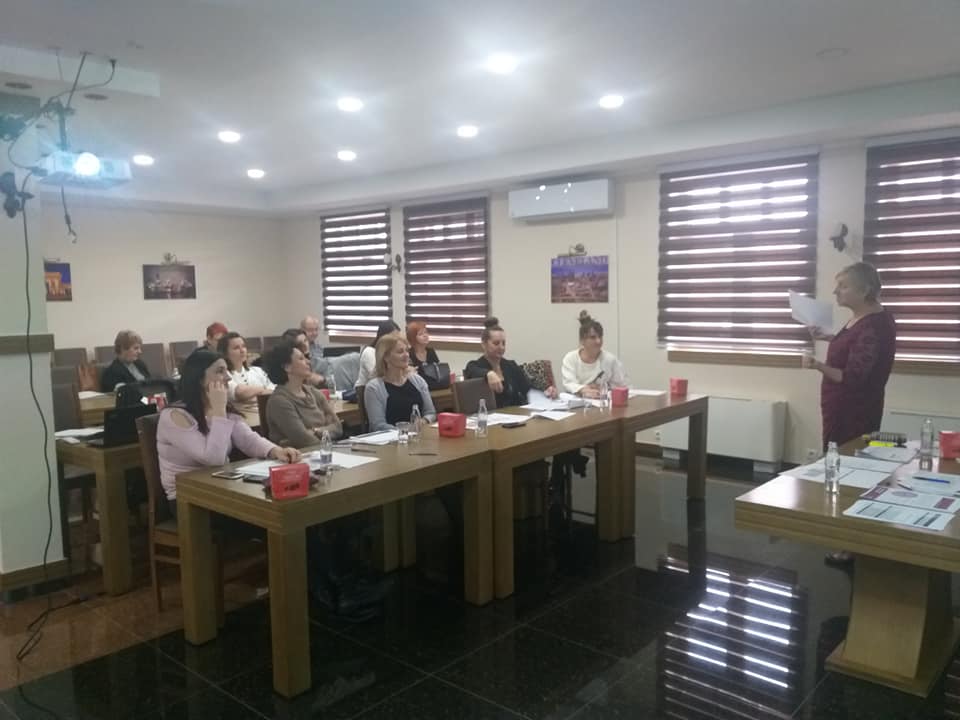 WBA also conducted trainings led by expert Radmila Kapetanovic and Olivera Milosevic, Executive Director of WBA with eight local government officials and six coordination mechanism officials on the concept and implementation, as well as how to complete questionnaires, compile statistics, in every six months.
"Change comes slowly, changes will come when everyone realizes that equality is a right that belongs to every woman and girl. Gender budgeting is not only for women, but it is for both genders", said Radmila Kapetanovic, a lecturer at this workshop.
The training was held in Gracanica where the former Minister of Local Government Administration, Adrijana Hodhiiq and the Deputy Mayor of Graicanica were also present.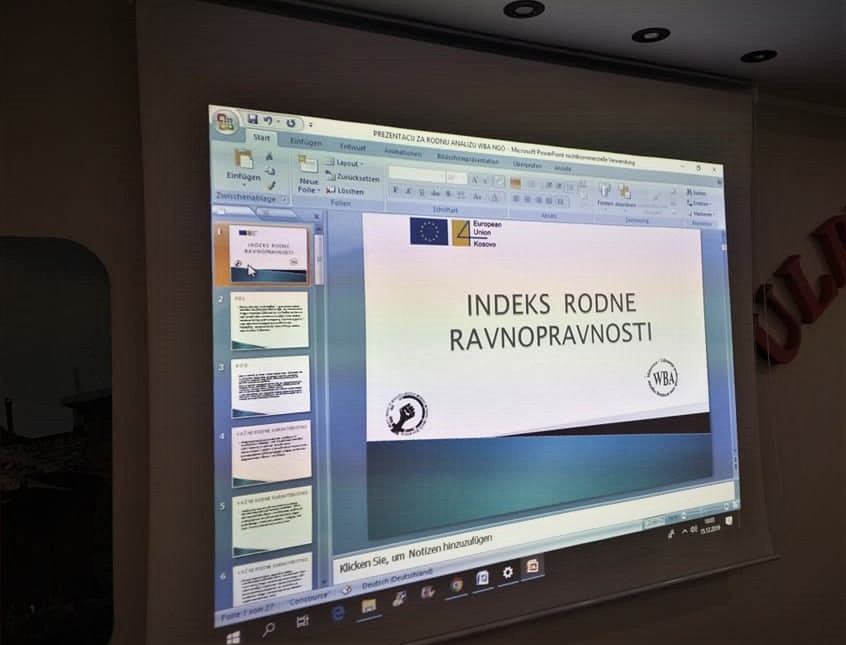 "We do not have many women in decision-making positions, we should not compete for positions but rather support each other, show solidarity. Women should contribute to their positions", said former minister Adrijana Hodžić. 
Participants during the training learned how everyone in their field can contribute to monitoring and improving the Gender Equality Index. Above all, they learned what gender equality means in practice and in everyday life.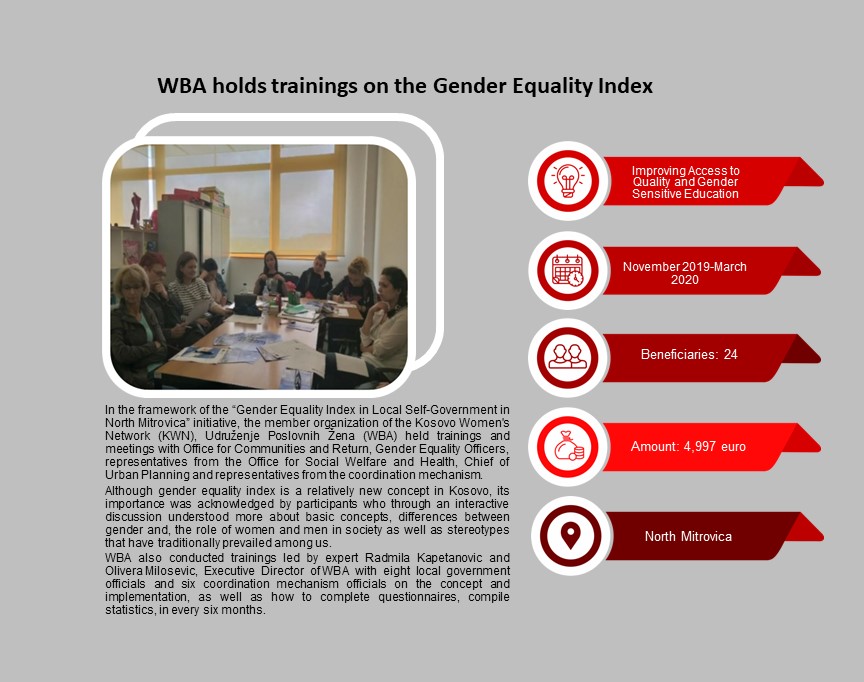 This initiative is supported by the Kosovo Women's Fund (KWF) and funded by the European Union (EU) Office in Kosovo.
In addition to Udruženje Poslovnih Žena (WBA), beneficiaries of the 13th round of KWF are 17 other member organizations. You can read the full list HERE.