The Palace of Justice in Hajvalia was the meeting point of the collective "MARShojmë S'festojmë", which for the seventh year in a row marks the International Women's Day, March 8, with a protest march to demand social justice and gender equality. 
Many citizens and activists joined this march in the Zahir Pajaziti square continuing to walk toward the Government of Kosovo, where the protesters echoed the calls for equality and justice for women raped and killed by men.
As in previous years, this time the Kosovo Women's Network (KWN) joined this march, which found support in several other municipalities in Kosovo.
This time, an important part of the march was the activity called "Red Shoes", which was held for the first time in Kosovo.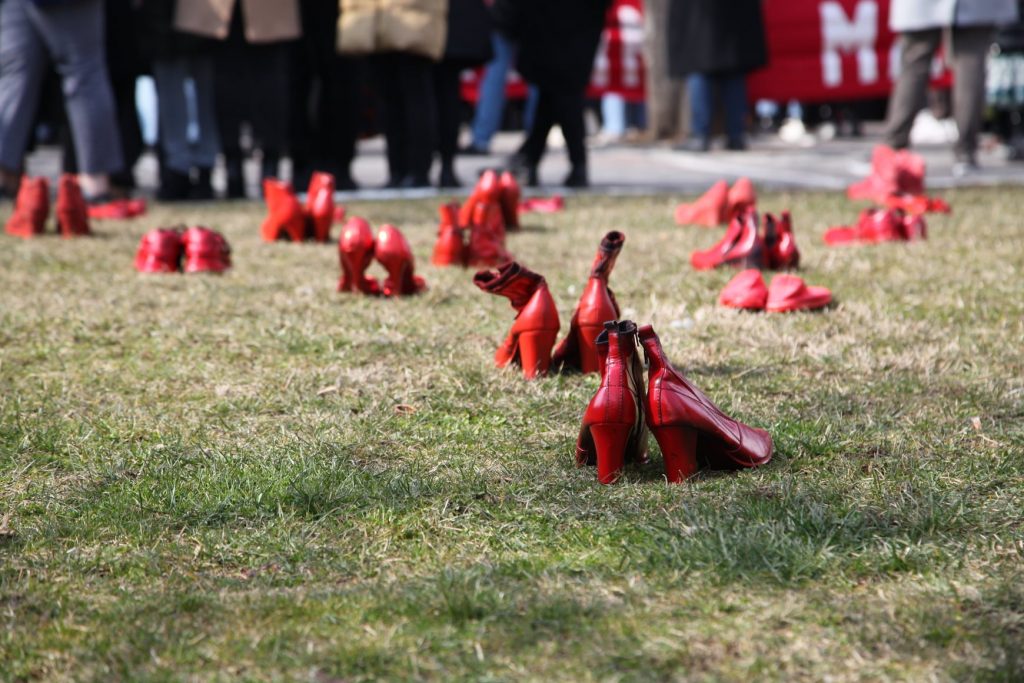 Seeking justice for women, 48 pairs of red shoes were placed to commemorate the 48 women killed by men since 2010 in Kosovo. Red symbolizes their blood, as well as the love and memory we, as feminist activists, will continue holding for them.
"Red Shoes" is a campaign against gender-based violence and the violence women face in families and societies. The campaign began in 2009 in Mexico by artist Elina Chauvet, and since then red shoes every March 8 fill the squares and cities of the world, demanding equality of justice for women. 
This year marked the first year that Kosovo joined this initiative, which becomes even more meaningful as we joined its organizers in Albania, who are: Bash-Art Association, Come in the Theatre Association (Alb: "Eja në teatër"), Albanian Women Empowerment Network (AWEN), as well as the Feminist Collective.
This event was also supported by KWN member organizations, which marked it in their respective cities.
Let March 8 echo equality and solidarity!