Women activists from Kosovo and Serbia gathered to discuss Belgrade-Prishtina Dialogue from Women's Perspective", in North Mitrovica on Jan. 24.
This public discussion was a continuation of the initiative implemented by Mitrovica Women's Association for Human Rights (MWAHR) and Women's Association Pescanik from Krusevac, Serbia. This is an initiative which aims to establish contacts and bring together activists for human rights and women's rights from Kosovo and Serbia in order to contribute to reconciliation and peace building in the region.
Kosovo-Serbia Dialogue, gender perspective according to European standards, and greater participation of women in integration processes were among the issues addressed in the panel consisting of: Luljeta Demolli, Executive Director of Kosovar Gender Studies Center (KGSC); Vetone Veliu, Executive Director of MWAHR; Snezana Jakovljevic, Executive Director of Pescanik; Faruk Mujka, Deputy-mayor of Mitrovica; Igballe Rogova, Executive Director of Kosovo Women's Network (KWN); and Artan Murati, Senior Legal Advisor at Kosovo Legal Services Company (KLSC).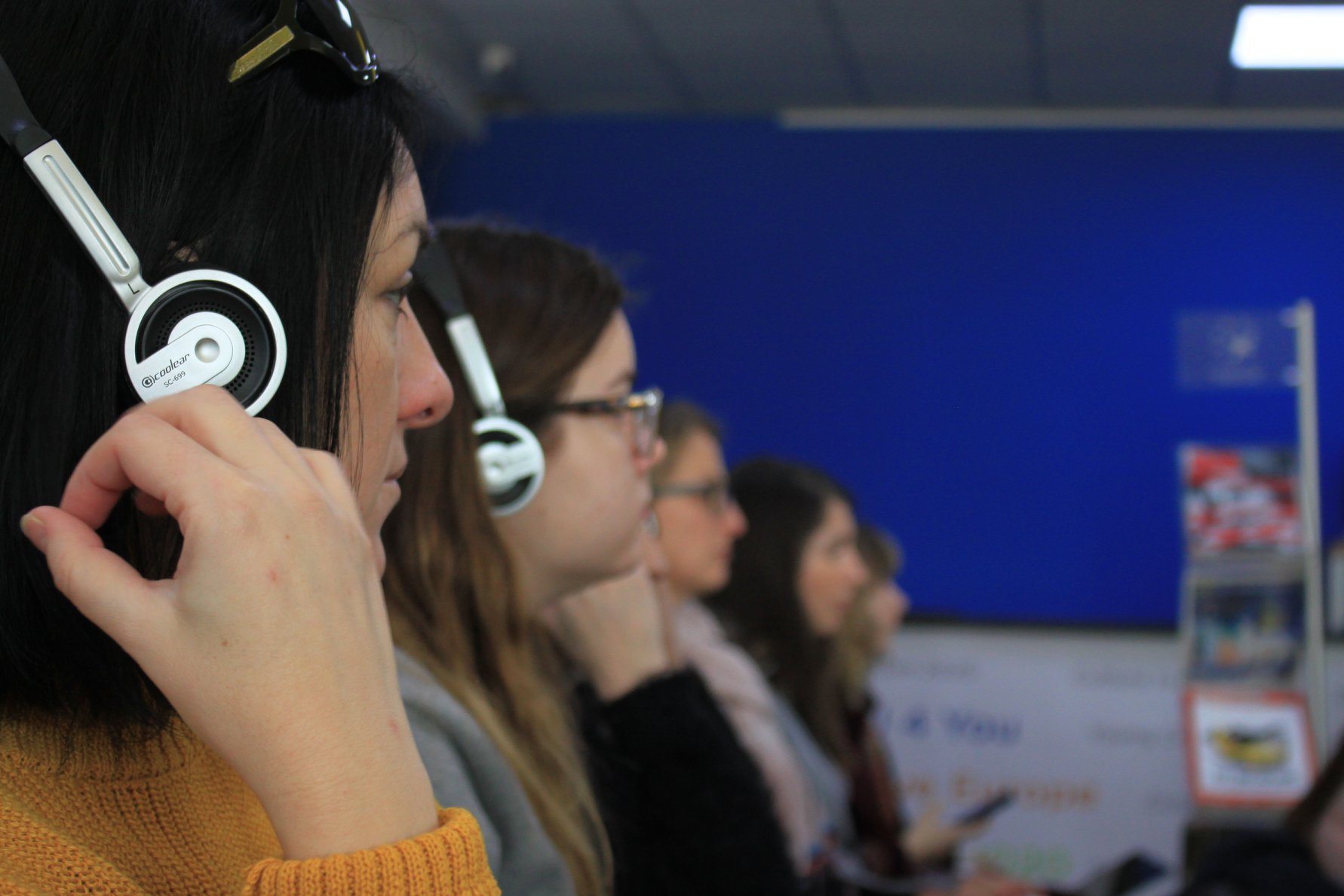 Veliu informed the participants that this initiative started in 2017, highlighting the lack of information sharing with women as one of the main concerns.
"We as a civil society have made efforts, and this is a good thing because we are now communicating. We are about 30 women from Kosovo and Serbia who have already built a healthy communication with each other, we have begun to create friendships," she said.
Expressing a similar opinion was Jakovljevic as well, who shared that it's not her first time in Kosovo.
"We want to empower women to protest for their rights, to fight for those rights and to achieve gender equality. We want to inform women about what is happening [in Kosovo-Serbia dialogue], and to their initiatives too", she added.
The deputy-mayor of North Mitrovica welcomed this joint initiative of two NGOs.
"I am happy that such debates are being treated on a local level. I promise on behalf of the municipality that the next activity will be in coordination with us in order to have an even more comprehensive agenda. Mitrovica is a challenging place for such initiatives, yet I want to assure that even though Mitrovica operates with two municipalities, the city belongs to all people, regardless if they are from North or from South," Mujka said, adding that they are willing to improve the discussion of issues that can contribute to the achievement of gender equality.
On the other hand, Rogova congratulated the two organizations that for a long time now are having this discussion. She recalled the beginnings of women's rights activism since the 1990s.
"While Martti Ahtisaari led the negotiations, the women's alternative voice was the Women's Peace Coalition,. Although it was not an official part of the negotiations, it nonetheless contributed women's voices from Kosovo and Serbia to be heard. Now is the time for women's rights activists to be included in dialog through the expert group", Rogova said.
On the 20th anniversary of United Nations Security Council Resolution 1325 on Women, Peace, and Security in Kosovo, Rogova recommended to the audience to read the collection of Facts and Fables, which KWN published regarding the implementation of this resolution.
                                       Facts and Fables can be read HERE.
The discussion concluded with a productive interactive debate between the participants and the panellists.
This initiative aims to increase women's participation in European integration processes, including the Kosovo-Serbia dialogue, this after taking into account the limited information available for the public, especially for women.