Kosovar society still treats sexuality as a major taboo. Moreover, the education system reinforces the stigmatization of topics related to reproductive health, sex and virginity.
In order for this topic to not remain under shadow and to not be perceived and treated as a shameful one, "Contemporary Woman", a Kosovo Women's Network (KWN) member organization, implemented the initiative "Society's Stigma on Sexuality".
Presently a total of 59 beneficiaries of activities carried under this initiative (52 girls/women and 7 boys/men) have increased knowledge about sex, reproductive health, virginity, masturbation, sexual orientation and cyber-sex. (Also known as internet sex, cyber-sex describes a virtual sexual relationship, in which people exchange messages/images with sexual content).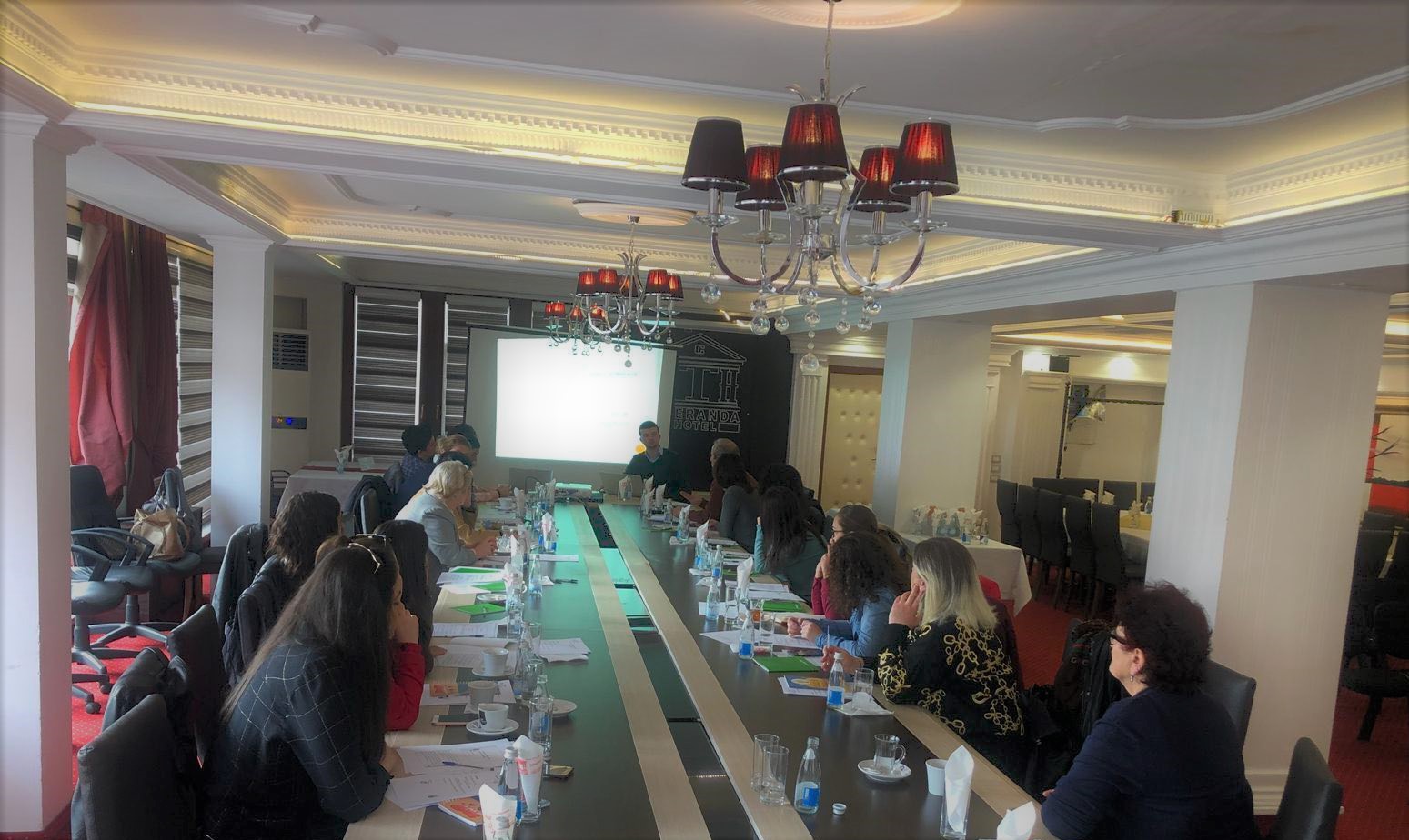 Workshops, discussions and publication of articles in media have significantly helped raise public awareness, especially among girls of Albanian, Roma and Ashkali communities from the Municipality of Prizren. They are now better prepared to realize their health care rights. This is an important area of KWN Strategy 2019-2022.
"I have never before talked to my family members about sex-related issues, but thanks to this initiative this topic is no longer taboo in my family". This is how one of the participants of "Contemporary Women" , activities expressed herself.
"I am very happy for being part of this initiative, I am happy that for the first time I was able to communicate with other girls about a topic that is considered taboo in our society", said another participant, economist Jona Gashi. "Interactive lectures have influenced me to raise awareness about sexual and reproductive health and sexual violence also".
Institutional officials who were part of these activities expressed similar appreciation.
"I am pleased to have participated in this activity of your organization. Today's information and discussion on the Law of Reproductive Health were very helpful to me, so in the future as an official in the Municipal Health Department I can push forward local policies aiming to improve citizens' health care, respectively that of women", emphasised Nexhip Berisha, an official from the Department of Health in Prizren. He made this comment during a discussion on Sexual and Reproductive Rights, in which the lecturer was Leotrim Gërmizaj, a lawyer.
Gërmizaj made a detailed presentation on the Law on Health. He also spoke about pornography, and the risks and threats posed by cyber-sex. Attendees emphasized that these phenomena are especially dangerous as in most cases the victims of pornography and cyber-sex are teenagers.
Thanks to this initiative and professional input, these topics, generally poorly addressed, are now summarized in the following recommendations, sent to the Ministry of Health and Health Department in the Prizren Municipality.
To raise awareness of the use of modern methods of contraception, through lectures to teenagers and people in rural areas. Health professionals should not hesitate to discuss contraception with potential users. Awareness raising could be done through non-formal education with students as well as through informative lectures.
Promotion through virtual channels: Regional Hospital of Prizren and Family Medicine Centre should update official websites, adding more information regarding reproductive and sexual health. Currently the web page has no material about this issue.
The protection of privacy: Regional Hospital of Prizren in coordination with the Ministry of Health should raise the awareness of health professionals about privacy and confidentiality surrounding contraceptive services, abortion and post-abortion care, and maternal care too. This Ministry should also establish a monitoring commission measuring the professionalism of health officials and punish offenders of privacy and confidentiality.
Amend articles 2, 5, 7 and 8 of Law No. 02 / l-76 Law on Reproductive Health. Replace the word "female" with "woman", acknowledging that the term "female" is a scientific term referring to a member of a species capable of giving birth, whereas the term "woman" refers specially to human beings.
This initiative is supported by Kosovo Women's Fund (KWF), financed by Austrian Development Agency (ADA).