Kosovo Women's Newtork (KWN) member organization, Drugëza during a nine-month initiative has managed to promote family-friendly workplaces policies to Skenderaj municipality's businesses, civil society and municipal officials.
Following Drugëza's informative sessions with 12 representatives of the businesses, two companies pledged to create family-friendly workplaces in line with the EU Directive on Work-Life Balance.
As part of the initiative "Empowerment of women in business, a good form of promoting gender equality," Drugëza held meetings with 12 municipal councillors and the relevant directors. The councillor Mentor Mehmeti praised the initiative: "The meeting and information about friendly policies and the EU Directive will help us to have clearer ideas about this issue."
In other meetings, fifteen representatives of civil society organizations have been guided how to achieve gender equality and promote the improvement of working conditions for workers.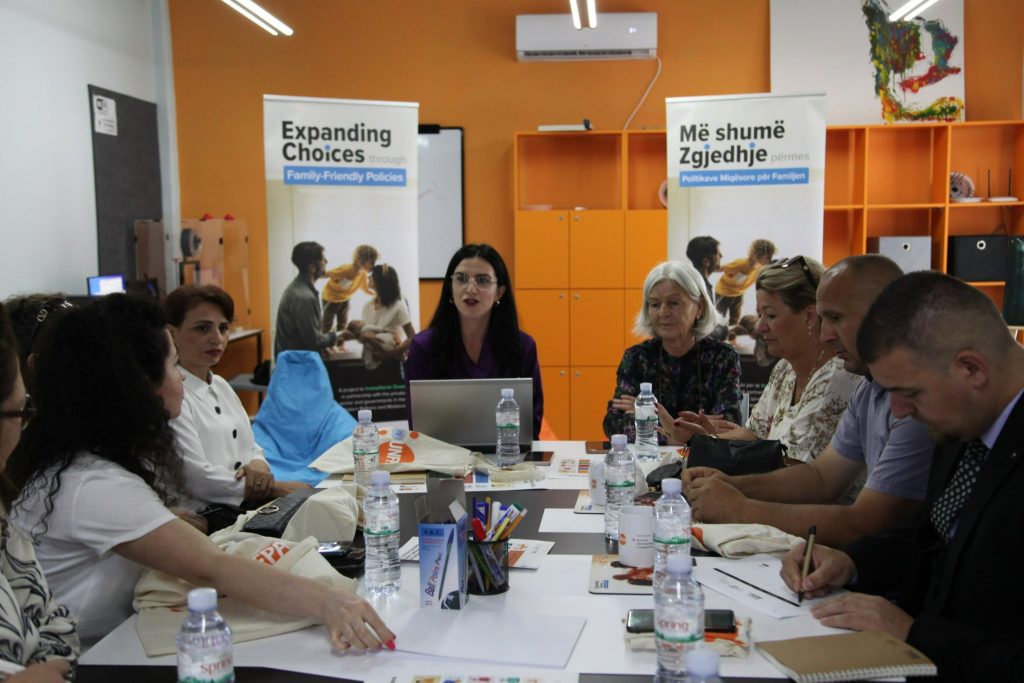 Sanije Hoti from the Kosovo Center for Self-Support, said that "the application of these friendly policies in workplaces would greatly facilitate the balance of a woman's private life and the continuation of her career."
To have broader promotion of the EU Directive on Work-Life Balance, Drugëza has distributed 300 posters showing the benefits for workers and employers. About 1,200 workers have been informed through the posters. While, a video explaining the policies of family-friendly workplaces shared on social networks and on local television has reached more than 10,000 people.
KWN has helped continuously Drugëza in achieving its objectives.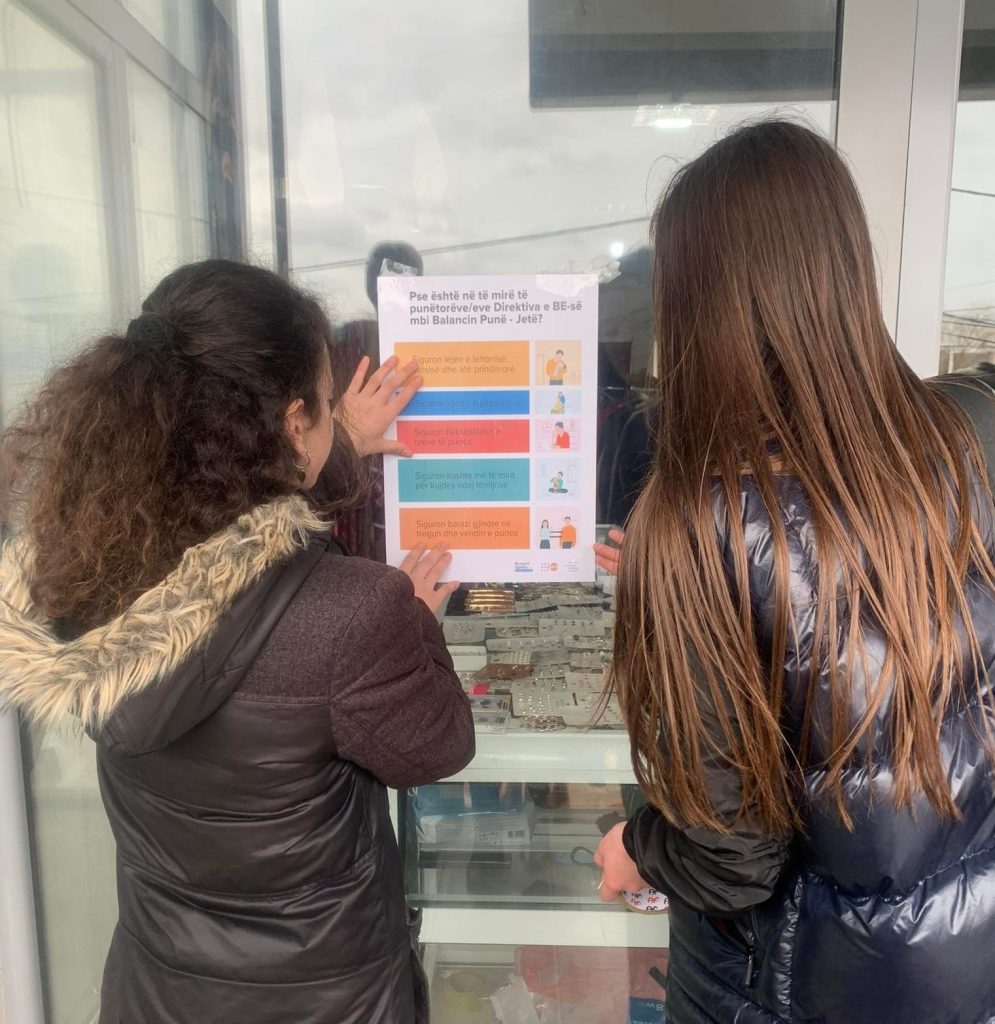 "The support of KWN has also been important for us. Over the years many people benefited from our projects. We learnt that working with community is a responsibility but also a great pleasure, as we feel that we have done something in the improvement of the role of women in a patriarchal society that continues to exist in many villages of our municipality," says Gentiana Zeqiri, manager, Drugëza.
Drugeza initiative was supported by the United Nations Population Fund in Kosovo (UNFPA) via KWN's initiative "Expanding Choices: Gender-Responsive Family Policies for the Private Sector in the Western Balkans and Moldova," financed by the Austrian Development Agency (ADA), the operational unit of Austrian Development Cooperation.