Kosovo Women's Network (KWN) member organization, EULOC Viti, on 1 February continued the awareness campaign for the European Union (EU) Work-Life Balance Directive and the benefits of its implementation. This organization distributed brochures to business owners and employees in Viti, informing them of the KWN's awareness-raising campaign on gender responsive family policies.
[Read more HERE about this campaign]
The volunteers distributed leaflets and placed them in the visible spots of the business premises.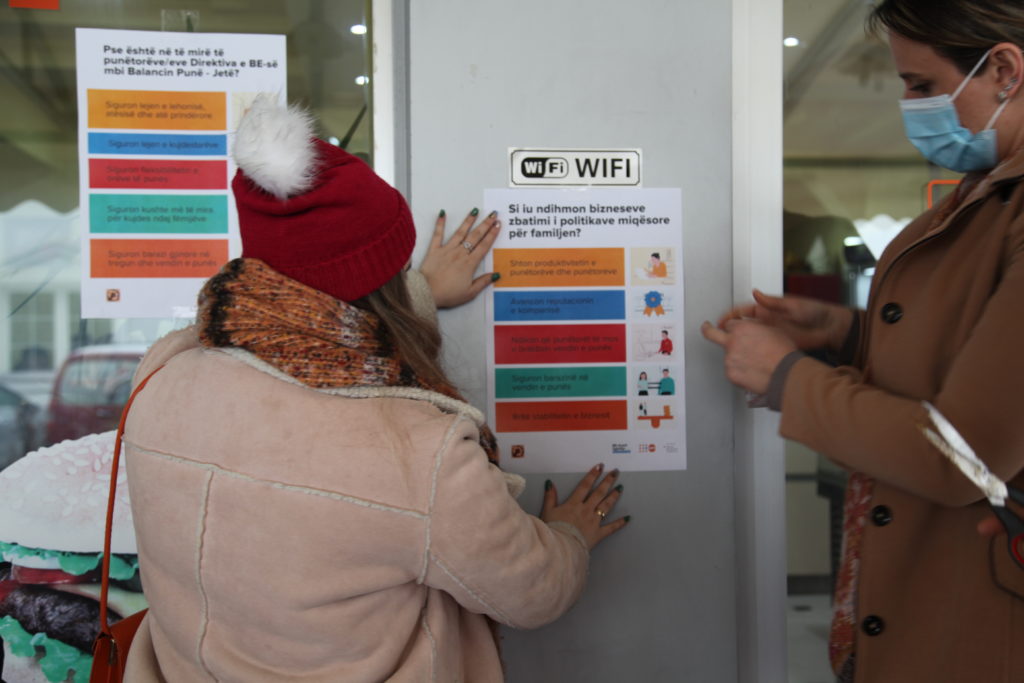 Florim Brahimi, Director of the EULOC Organization, said that the KWN initiative has been praised as appropriate and valuable.
"The content of the posters on the questions of why the EU Work-Life Balance Directive is in the best interests of workers and how it helps businesses implement family-friendly policies has been very appropriate and helpful," he said.
The EULOC representatives in cooperation with KWN Project Coordinator Adelina Tërshani have advocated to municipal bodies to support this campaign.
The Deputy Mayor of Viti, Hasan Aliu, said that it is necessary to include the Directive in the Kosovo legislation.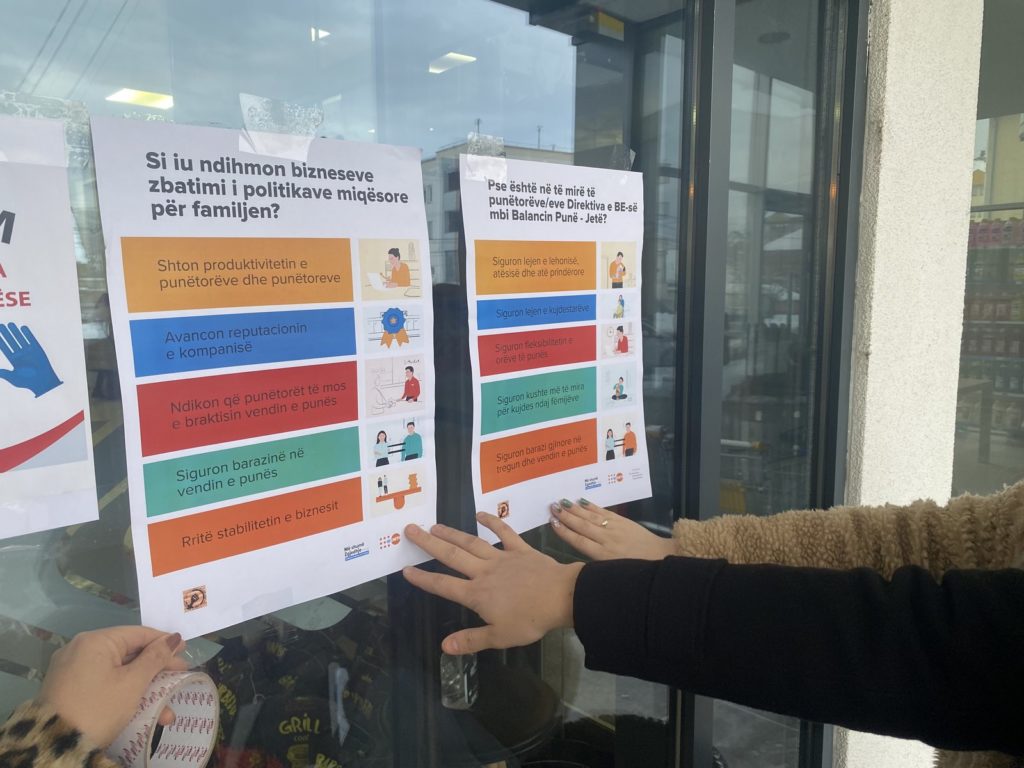 "The non-approval of the legal infrastructure creates problems on the ground. The law regulates many things and frightens even those who violate workers' rights. The municipality supports the EU Directive, " Aliu said.
Whereas, Tërshani said that the implementation of this directive helps to achieve gender equality.
"Promoting the EU Work-Life Balance Directive at the local level in cooperation with KWN member organizations will inevitably affect the implementation of family-friendly policies in small businesses and increase the number of women participating in the workforce, "Tërshani said.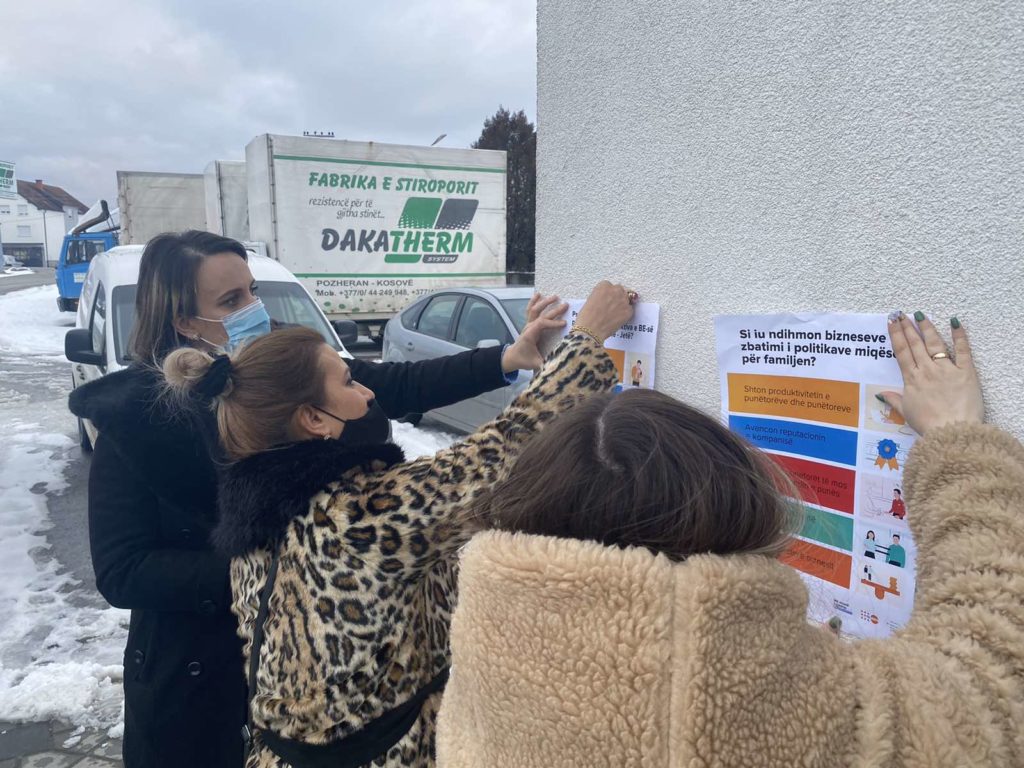 Arton Ostergllava is the owner of the styrofoam factory "Daka Therm" in Pozheran with about 80 employees, 30 of them women. He has welcomed the campaign.
"We welcome this directive. We have improved working conditions in our factory and we will continuously support the workers' rights in order to increase the performance of the company by having a fair approach to workers, he said.
This has not been the first business visited by EULOC Viti during the implementation of this initiative. In November 2021, EULOC visited the company led by Valbona Ajeti, in Slatina e Epërme, in the municipality of Viti, where women discussed the possibilities for creating family-friendly jobs within this company.
[You can read more HERE about this visit]
The initiative "Promoting Family Friendly Policies at the Local Level" was supported by the United Nations Population Fund in Kosovo (UNFPA) via KWN's initiative "Expanding Choices: Gender-Responsive Family Policies for the Private Sector in the Western Balkans and Moldova," financed by the Austrian Development Agency (ADA), the operational unit of Austrian Development Cooperation.