During September, the Kosovo Women's Network (KWN) has continued its activism and efforts to combat prevalence of violence against women.
On September 11, KWN condemned the case of a woman in Skenderaj who got stabbed by her husband.
"What comes after this? How long for violence against women to stop being treated lightly? What justice awaits this woman? There will be no justice for Donjeta Pajazitaj, or Valbona Marku – Nrecaj and her daughter. There will be no justice for the late S.M who, in July of this year, was killed by her husband in Kamenica." This was stated in a part of the press release sent on that date.
Read the press release HERE.
Three days later, on September 14, the Basic Court of Gjakova reduced the sentence of Pjetër Ndrecaj, for the murder of his wife and daughter in August 2018, to only 24 and a half years in prison.
KWN opposed this decision with a press release, which can be read HERE.
Furthermore, on September 16, KWN once again raised its voice against violence of women in Kosovo.
"Do not encourage the perpetrators", "No more excuses", "How many more times you want to kill us", are some of the slogans that KWN staff held in their hands in the action organized in front of the Prosecution in Prishtina. They wanted to raise their voice against the violence and murder of women, and the short sentences that institutions are giving to the murderers of women.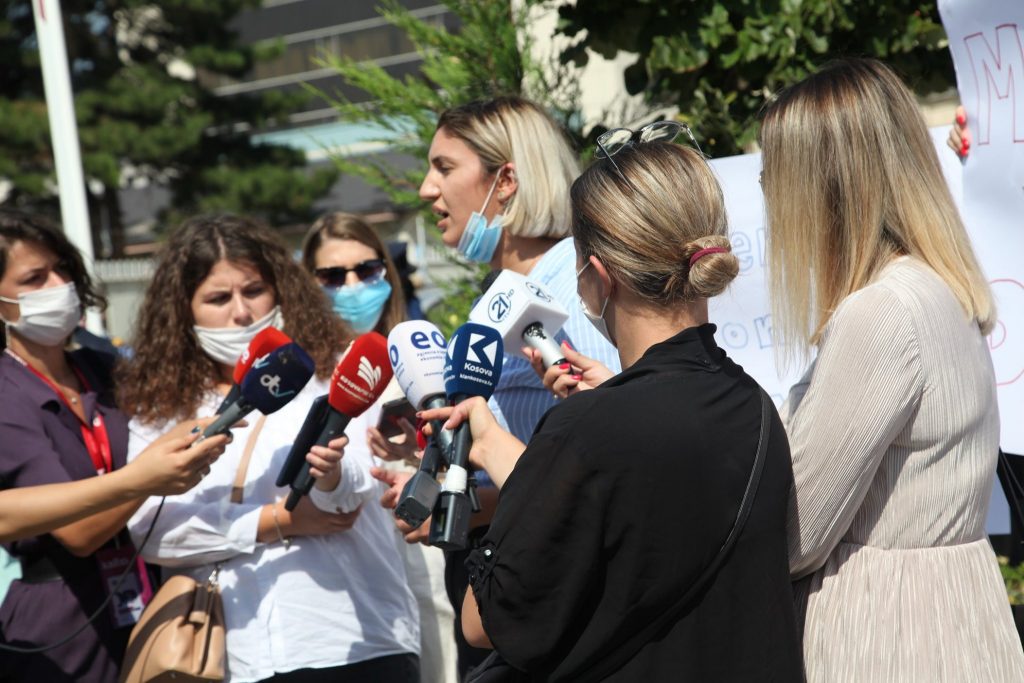 Read HERE the full story related to this action.
HERE you can watch the live broadcast of this KWN action.
If you know someone who has experienced violence and has not received proper institutional treatment, please feel free to contact us.