KWN's Gender Mainstreaming Officer has shared her remarks the "CSOs Engagement in SAA Structures: Experiences and Opportunities" panel, as part of the regional forum on gender equality in the EU Accession.
She is sharing the experience of KWN and its members into providing inputs to inform SAA structures meetings between the EU and the Kosovar government, providing a timeline of WCSOs engaged in this matter ever since Kosovo signed the first Stabilisation Association Agreement in 2016.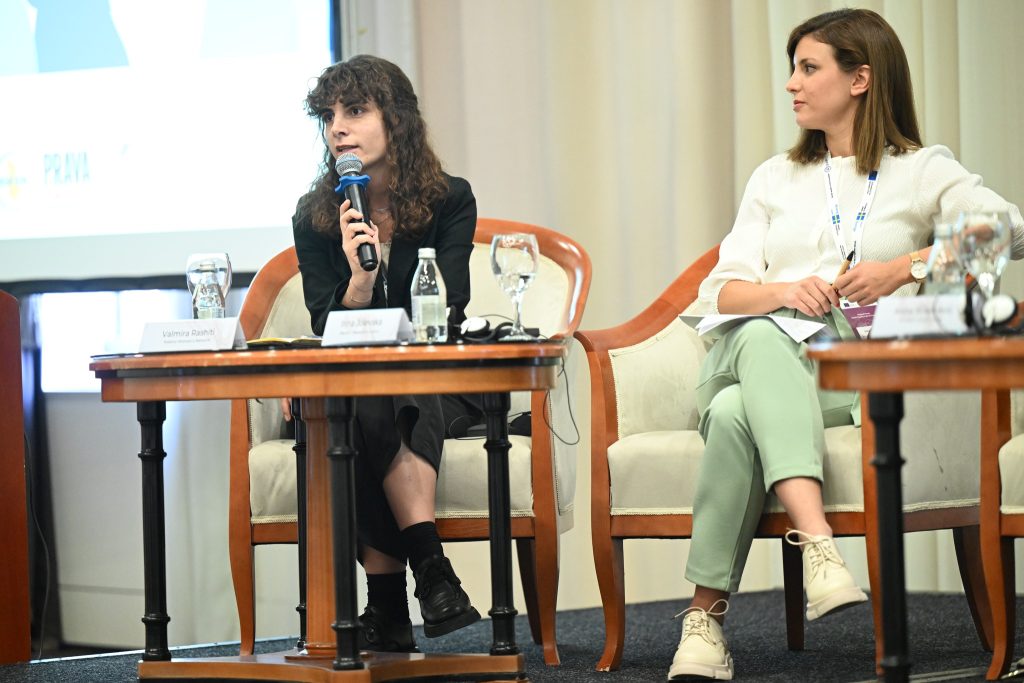 "We as KWN have tried listening to diverse women, and ask what their priorities are in relation to the EU Accession. For a long time now, the EU Accession has been presented as a distant political concept, creating the illusion that it is separate from its citizens and it belongs to decision-makers solely. KWN helped debunk this concept, and increase the gender perspective of the EU Accession Process."
Jeton Karaqica, head of the Department for Economic Criteria in the Prime Minister's Office in Kosovo also emphasized the role of WCSOs in the EU Accession process, noting that consultations with WCSOs provide a platform for better-preparing input for the SAA Subcommittees, information exchange and complementarity of expertise. He added that they can facilitate the policy discussions to guide the overall direction of EU Accession reforms.
The Gender Equality Forum is organized by the Coalition for Gender Equality in the EU Accession Process (EQUAPRO), in Skopje, North Macedonia, through the action funded by the EU and SIDA, called "Furthering Gender Equality through the EU Accession Process", in a regional partnership between Kosovo Women's Network, Reactor – Research in Action, Women's Rights Center and Rights for All.