The Kosovo Women's Network (KWN) member organization has signed a Memorandum of Cooperation with the Directorate of Education in Gjakova to improve the quality of education and the well-being of students in the schools of the Municipality of Gjakova. The memorandum foresees the employment of several psychologists for schools in this municipality.
They signed the memorandum at the time when Medica was implementing the initiative "Capacity building in the primary education system in Gjakova for treating children/students who are victims of violence, abuse or who suffer from the consequences of COVID-19".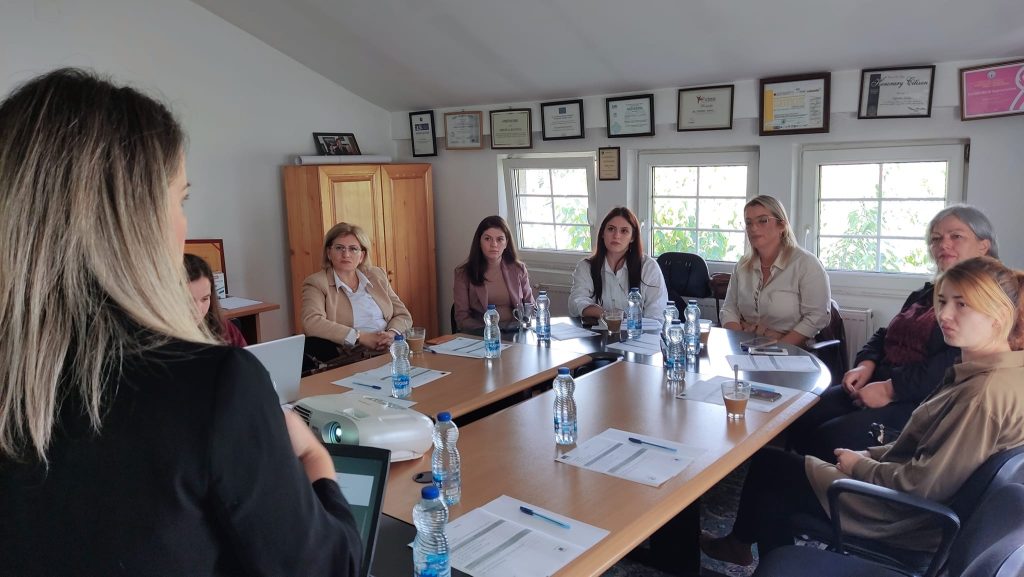 On 30 September, Medica continued the next phase of training on building positive teacher-student relationships. Their representatives held lectures in different schools of the Municipality of Gjakova, to raise the capacities of teachers about the consequences of violence on children who may be witnesses or who experienced violence.
Medica's psychologist, Emirjeta Kumnova, spoke to teachers about the consequences of violence among children, but also the ways in which teachers can identify children who suffer from violence.
Kumnova said that "to reduce the consequences of violence and traumatic events in children, one should build positive relationships with an adult." According to her, teachers can be those people who know the emotional needs of children.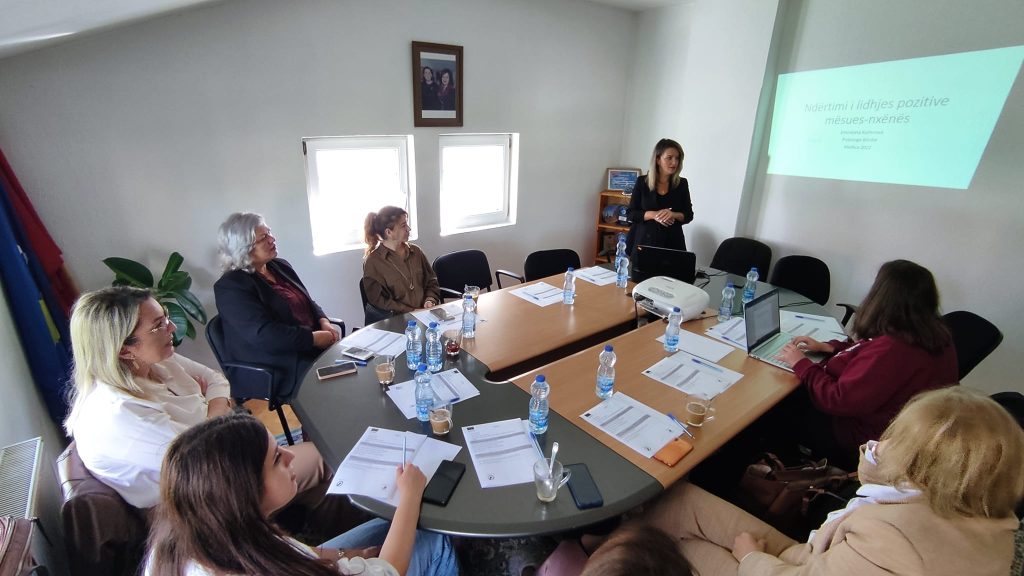 "So the first phase dealt with children's trauma as a result of violence, but above all, children who grow up in families that do not recognize their emotions," she said.
She said that sometimes children cannot explain their traumatic experiences through language, but through negative behavior and disobedience in class and school.
This initiative has received support from the Kosovo Women's Fund, financed by the European Union Office in Kosovo through KWN initiative: "Enhancing the Capacities and Resilience of CSOs: Furthering Gender Equality amid the COVID-19 Pandemic".
If you want to support KWN and its member organisations' future work, including to support children who have suffered violence, improve the educational system's ability to support children and KWN's general work to improve teaching so that it transforms traditional gender norms and relations within schools, you can donate to KWN at https://womensnetwork.org/donate/.