The Organization of Persons with Muscular Dystrophy (OPDMK), a member organization of Kosovo Women's Network (KWN), marked the Muscular Dystrophy Week 2020 with an awareness campaign video, where girls and women with disabilities shared their experiences and the difficulties they encounter on a daily basis.
This initiative has been a great way to spread awareness around this topic, given the situation created by the spread of the pandemic.
This video was possible under the four-year initiative, "Strengthening Women's Participation in Politics", in cooperation with KWN and supported by the European Union (EU) Office in Kosovo. 
Antigona Shestan, Executive Director of OPDMK spoke about the importance of this initiative in implementing the objectives of OPDMK.
"Instead of the usual recreational and sportive activities, this year through a short clip we aimed to contribute to raising awareness among the citizens of Kosovo regarding the condition of people with muscular dystrophy. Thanks to the support received from the EU Office in Kosovo, through this awareness video and its media coverage, the voice of women with muscular dystrophy were more heard," she said.
Every year OPDMK has undertaken activities to improve the rights of this community. In order to address importance of the Muscular Dystrophy Week, Resmije Rrahmani, Mobilizer under this initiative from OPDMK, expressed that "marking this week has been very important for people with muscular dystrophy and their families. This highlights the difficulties and obstacles faced by people with dystrophy. I want to emphasize of how important it is to give a space for women and girls with disabilities to be heard."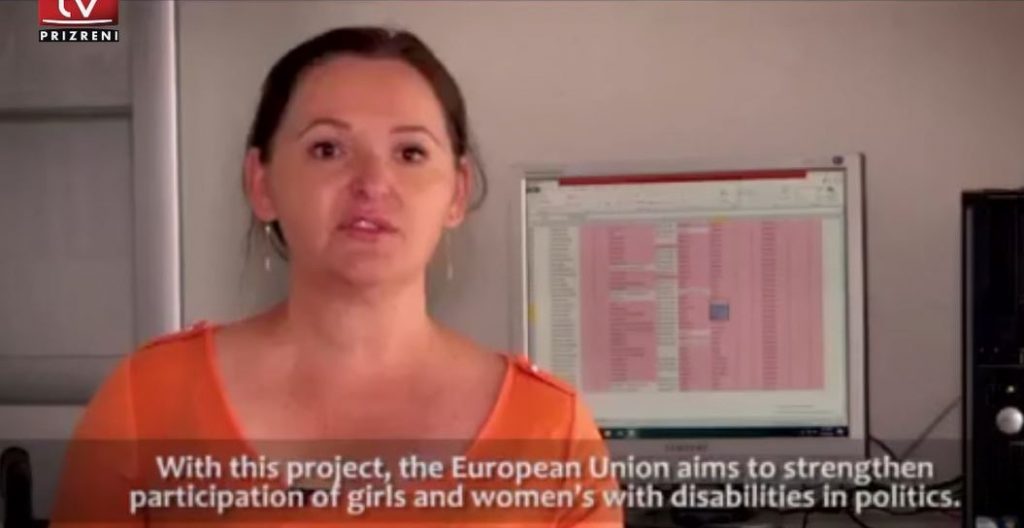 One of the girls who gave a message in the video was Pranvera Musaj from Suhareka.
"Taking in consideration the pandemic conditions, we still tried to do something to mark this week, to take a step forward by pushing other girls who are like us to never give up on their dreams, especially from education and employment", says Musaj. She added that she is convinced that this initiative will affect positive changes in society.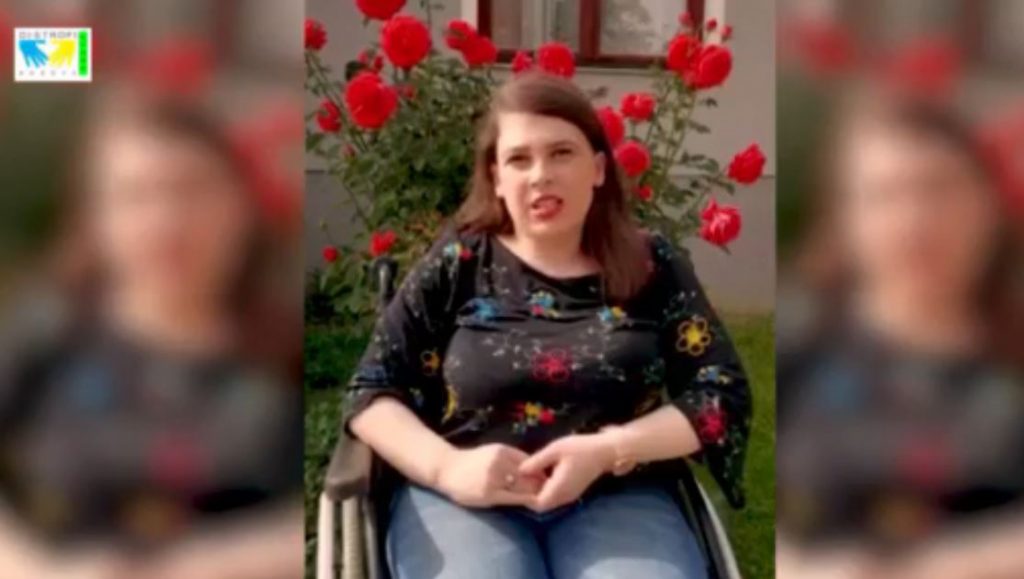 In the framework of this initiative, OPDMK has drafted Advocacy Strategy for Women and Girls with Disabilities.
The full video for Muscular Dystrophy Week can be found HERE.
READ ALSO:
OPDMK Advocates for the Participation of Women with Disabilities in Politics
OPDMK aims to Strengthen the Participation of Women with Disabilities in Politics
This video and this initiative is supported by the European Union (EU) Office in Kosovo.