More than half of ever-partnered women in Kosovo say that they have experienced psychological, physical or sexual violence at the hand of and intimate partner since they were 15, according to a new report launched by the Organisation for Security and Cooperation in Europe (OSCE). The report, 'The Well-Being and Safety of Women in Kosovo', was researched by IPSOS with support from the Kosovo Women's Network (KWN). 
The survey which was presented by the OSCE Mission in Kosovo's Gender Adviser, Ms. Biljana Nastovska revealed several important findings.  
"Nearly two-thirds of women surveyed think that violence is not just indeed common, but very common in Kosovo," said Ambassador Jan Braathu, Head of the OSCE Mission in Kosovo. He emphasized the importance of mechanisms for victims to report misconduct or institutional failures to protect them.  
Similarly, Adelina Berisha, KWN Advocacy and Research Officer on Gender-based Violence, highlighted the important role of women's rights organisations who have worked hard for decades to improve the position of women and girls who have experienced different forms of violence.  
"At a time when the country was still paving the way for local institutions, women-led organizations began to provide shelter for women and girls who were experiencing different forms of violence. Many organizations have been providing these services for over 20 years now," said Berisha.
The report offers several specific recommendations for addressing violence against women.  
Other keynoted speakers included: Vlora Nushi Tuzi, UN Women Kosovo; Ambassador Jan Braathu, OSCE Mission in Kosovo; Ambassador Nataliya Apostolova, Europe Union Office in Kosovo; Naim Qelaj, Kosovo Government Coordinator on Domestic Violence; and President of Kosovo, Hashim Thaçi.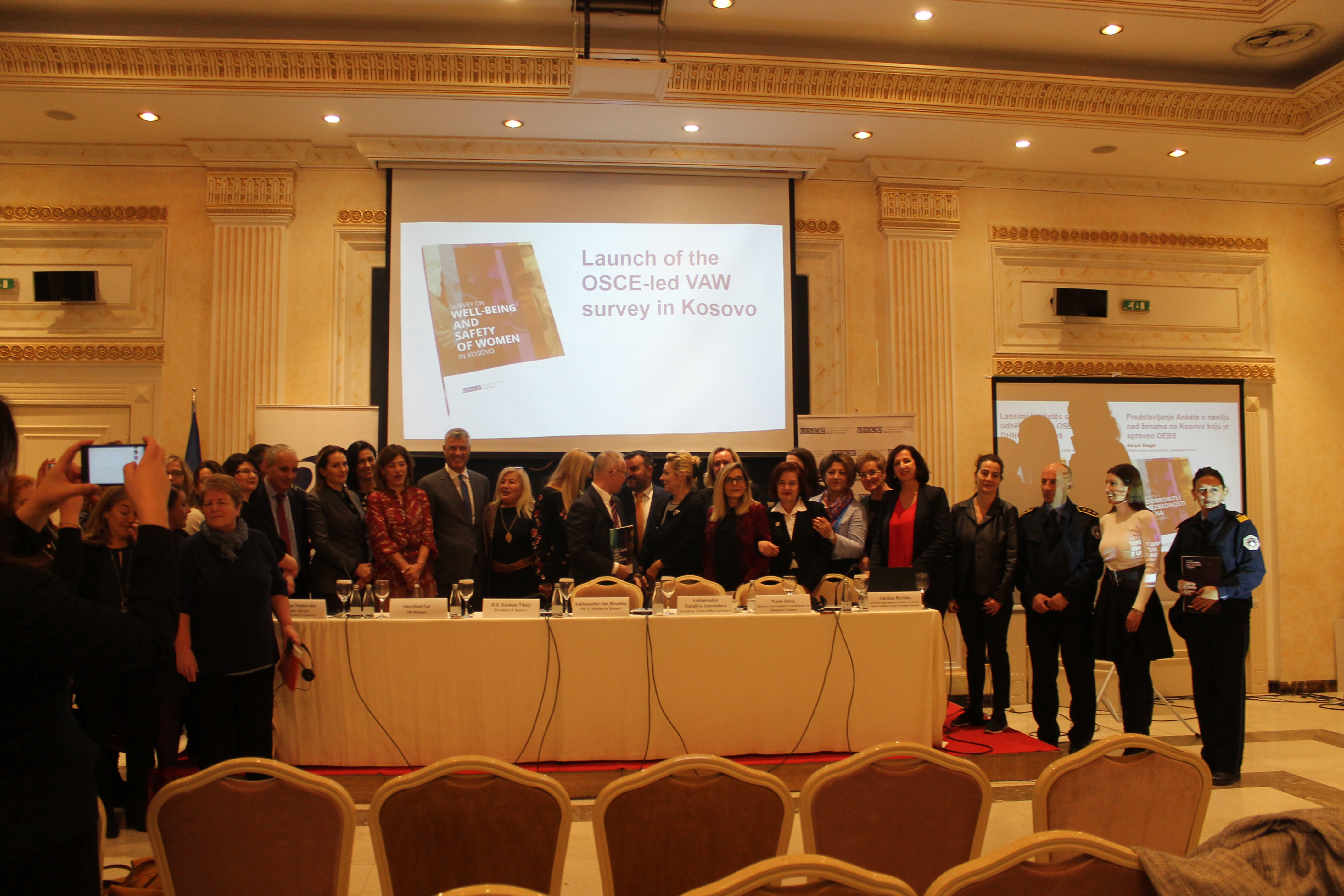 Read the report HERE